As Nottingham Forest face Leeds United in the Premier League, thoughts inevitably turn to Brian Clough
09:00, 05 Feb 2023
As Nottingham Forest host Leeds United in the Premier League this weekend, thoughts will inevitably turn to one man and one of the most influential managers of all time: Brian Clough.
After an infamous 44-day spell in charge with Leeds United, as portrayed in 'the Damned United', the legendary boss became a resounding success at the City Ground, managing nearly 1000 matches over 18 years, and led the Reds to back-to-back European Cups.
But his right-hand man is often overlooked in this tale. "I'm not equipped to manage successfully without Peter Taylor," Clough once said. "I am the shop window and he is the goods in the back."
READ MORE:
When Clough got his first job at the age of 30 at then-named Hartlepools United, he gave the Burton Albion boss and long-term friend Taylor a ring to convince him to become his assistant. Fortunately for him, his way with words paid off and even though it was only the fourth tier, the pair began a truly special relationship working together.
They came as a package. When Derby County came knocking, the duo jumped at the chance to join and together they took them to new heights. Taylor, who had an eye for a player, helped identify stars that would transform the fortunes of the entire club, including Roy McFarland, John O'Hare and John McGovern to name just three, as the pair revamped the squad and led the Rams from Division Two strugglers to champions of England.
After six years there was an almighty falling out with the board and the pair, along with the entire coaching staff and scouts, left for Division Three Brighton and Hove Albion. The money may have been good, but the performances weren't and the club finished 19th. After just a year, Clough was head-hunted by Leeds.
They needed someone to replace the great Don Revie and even though Clough took the job, this time he couldn't convince Taylor to come with him. His family were settled on the south coast, and he didn't want more upheaval to upset them. It was a major blow.
Brian and Peter oversee Forest's 3-0 win over Derby in August 1977. A result that left Forest with the top division's only 100% record after the first three matches.
#NFFC
#Cloughie
#CloughandTaylor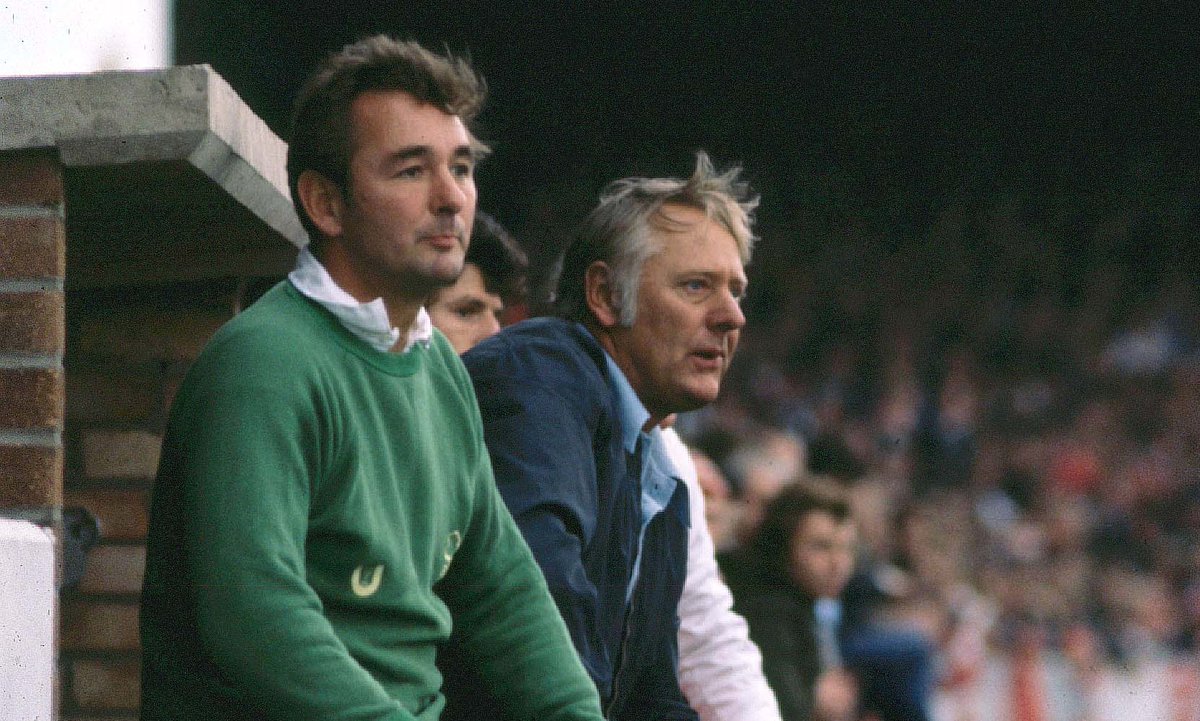 Not only was Taylor's scouting eye second to none, he was the perfect yin to Clough's egotistical yang, and the only man who could get him to fall into line.
"Pete was the only bloke who could stick an arm around my shoulder and tell me – straightforwardly, mate to mate – that I was wrong, or right, or to shut up and just get on with my job," Clough later admitted.
The 44 days at Leeds were disastrous. Clough alienated Leeds' star players and without Taylor to reel him in, he was like a bull in a china shop at Elland Road. The board members were disgusted with his behaviour and after one win from six matches, sacked him to the tune of £98,000.
It's too retrospective and simplistic to suggest Taylor's presence would have stopped the sacking, but his absence played some part. Clough had said too much, for far too long against Leeds and this was a squad of players that didn't only love Revie, but were loyal to him.
The pair would be reunited, however, for their most successful spell in football. After Clough had spent a year at Forest, Taylor left Brighton and joined him in the East Midlands. It was where the assistant showed his true magic after Clough had managed to get a rag-tag squad up to eighth in the second division.
He brought standards back to the club, turned John Robertson from an overweight and lazy player into an international, and revolutionised Tony Woodcock. He was a languishing midfielder playing in the reserves when Taylor first saw him, but the assistant turned him into a striker that would earn 42 caps for England.
Brian shouts instructions as Peter and Jimmy Gordon watch on during Forest's 5-2 against Bolton Wanderers at the City Ground, in October 1979.
#NFFC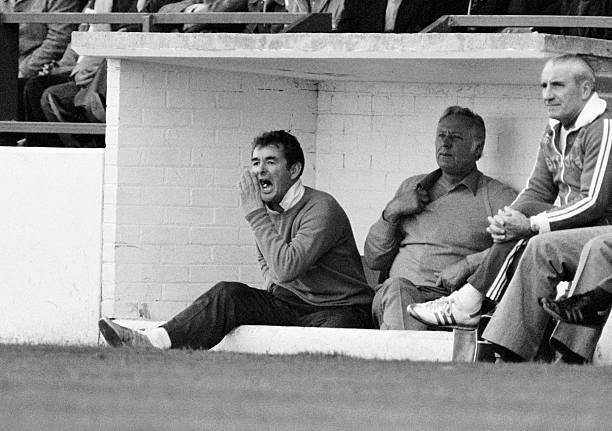 The magic kept on coming from Taylor in terms of transfers. He bought Peter Withe for £43k and sold him to Newcastle two years later for £250k. His replacement in the team? Taylor had spotted Gary Birtles playing for Long Eaton United and he became a striker that scored six goals in nine games as Forest became European champions in 1978/79.
With Taylor nailing the scouting and keeping Clough's feet on the ground, the manager was able to get the best out of his team. They were absolutely perfect for each other but it wasn't to be forever. They had parted ways on good terms, but Taylor returned to Derby as manager and in 1983 he poached Robertson from Forest without informing Clough.
Clough took to the papers and battered his old friend in a column. He claimed he was a snake and went as far as to say: "We pass each other on the A52 going to work on most days of the week, but if his car broke down and I saw him thumbing a lift, I wouldn't pick him up. I'd run him over."
The pair never spoke again. Taylor died suddenly in 1990 and it broke Clough when he found out. He for once, was left lost for words before he sobbed and telephoned Taylor's family.
Four years later, he dedicated his autobiography to the man that had served him so well across his career. The first page read: "To Peter. Still miss you badly. You once said: 'When you get shot of me there won't be as much laughter in your life'. You were right."