Brighton have taken the plunge by bringing in another untested
11:00, 20 Sep 2022
Graeme Souness is at it again. In an attempt to tick off every cliche in English football, this time he targeted Brighton for appointing Roberto De Zerbi, by claiming it was a 'risk' as he 'doesn't know the English game'.
"I think it's a risk," Souness said on talkSPORT. "You're bringing someone in who doesn't know our game.
"Because of modern technology, you can Google; they said he impressed with his knowledge of Brighton, what they've done and the way they attempt to play. He could've got that off Google, most of it.
"Listen, he's gone for an interview, so he spends a couple of hours on the internet, gets as much information as he possibly can. That's not the work of a genius."
"I think it's a risk bringing someone with his CV, seven jobs in nine years," Souness continued.
"If you're an outstanding coach then people want to hold onto you."
It's the rambling of an out of touch pundit who is still regurgitating the same opinions of a decade ago. If you remember, the last time Brighton and Hove Albion brought in a new manager there was uproar in footballing circles. After four-and-a-half years in charge, which saw him take the Seagulls to the Premier League and then keep them there, Chris Hughton was let go.
It was a decision that rubbed an awful lot of people up the wrong way. The 'be careful what you wish for' vibe engulfed the Premier League and many expected them to lose their top flight status once Hughton had departed. But they didn't. Instead they flourished and reached new heights under Graham Potter, a manager that has made the club an immense amount of profit. Chelsea, just a week after spending £63m on Marc Cucurella, spent £22m on bringing in their new boss.
Potter's move to Stamford Bridge may have momentarily rocked the club but it hasn't knocked them off course. Instead, it is a sign that they are moving in the right direction and doing things the right way, making a handsome profit in the process. But what next for Brighton?
READ MORE:
They've already shown that they can pick out a relatively unknown manager and give him an opportunity, even when public opinion is against them. This time, they've plumped for former Sassuolo and Shakhtar Donetsk boss Roberto de Zerbi. He won't be a familiar face to many Premier League watchers but that doesn't mean he won't be a resounding success on the south coast just as his predecessor was.
Southampton faced a similar criticism back in 2013 when they sacked the hugely popular boss Nigel Adkins, to bring in Mauricio Pochettino. It was a shocking move at the time but one that would rocket them up the Premier League and see their star players gain major moves to Liverpool. Because Adkins was your nice English manager and Pochettino couldn't even speak the language, pundits gathered to throw rocks at Saints, who had gone against the very fabric of the English game.
It was the same when Marco Silva, now doing a cracking job with Fulham in the Premier League, got the Hull City job. Sky Sports pundit Paul Merson launched into a rant not just targeted at Silva, but all foreign managers.
We are delighted to confirm the appointment of Roberto De Zerbi as the club's new head coach! 🤝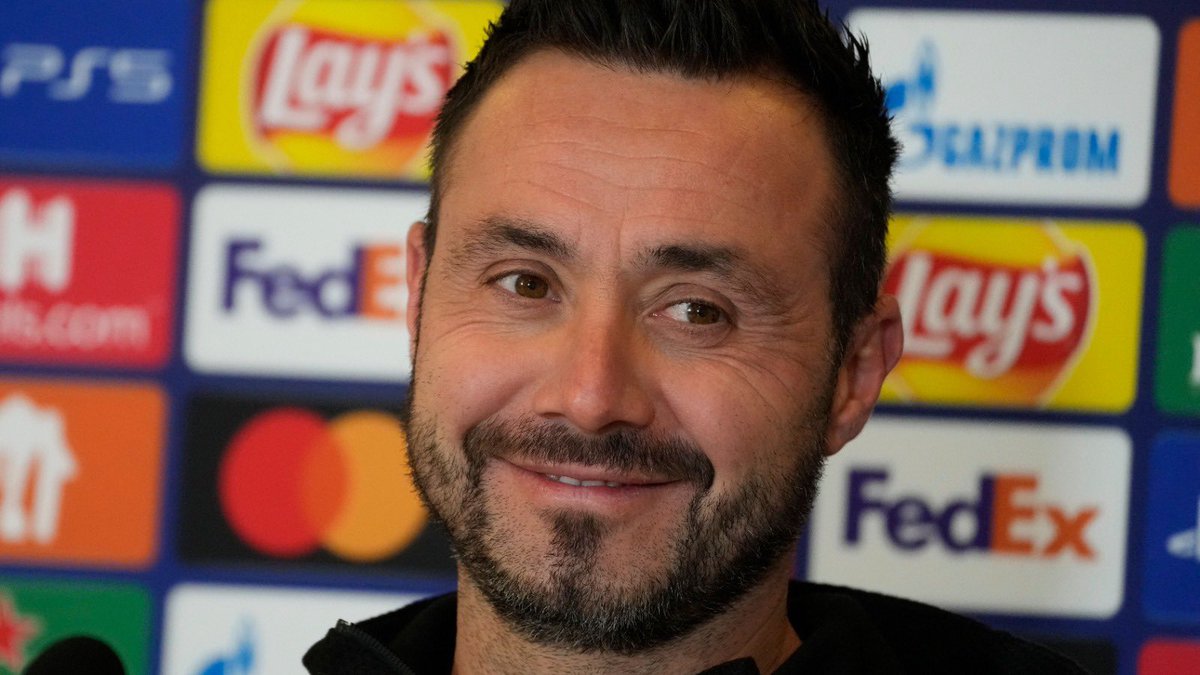 "Why's it always got to be a foreign manager? I've got nothing against foreign managers, don't get me wrong – when Klopp came in, and Pep Guardiola – these are top drawer managers. Why is this geezer any different to Gary Rowett?" he opined. "These ex-footballers, they're doing four-year, five-year courses costing a fortune to do their badges and none of them get a chance. None of them get a chance to manage at the top level."
Hopefully, the likes of Silva, Pochettino and Potter to some extent have changed the backwards narrative around these coaches. Clubs are so driven by recruitment and data now that most managerial appointments are going to be well-thought out and considered. Brighton in particular have got both player and staff recruitment spot on in recent years and Tony Bloom has stated that De Zerbi was the clear number one candidate for the job. That is reassuring for Brighton fans who can barely recognise the club from the one that used to play at the Withdean Stadium in the lower echelons of English football.
With Liverpool, Tottenham, Chelsea and Manchester City to play in his first six fixtures (work permit permitting), Brighton are unlikely to stay in their lofty position of fourth. But a top half finish, given the major sales and departures this season, would be another incredible season for the Seagulls. De Zerbi may be an unknown quantity in English football, but Brighton's track record suggests he is likely to be another gem.