The Sportsman spoke to March and his manager, Ian Burchnall, ahead of the FA Cup second round
08:00, 26 Nov 2022
The Sportsman's Road To Wembley takes us to Gloucestershire next, as Forest Green Rovers prepare to host Alvechurch. There's a chance for the 24th-placed League One side to build some momentum against the lowest-ranked team left in the competition. But it's a challenge nobody at the club is taking lightly, as manager Ian Burchnall and striker Josh March told us.
"I'm sure they won't give me too much stick! It's all part and parcel of the game. I've had worse!" Josh March is talking about reuniting with a club he knows well. The Forest Green Rovers striker will be visited by a ghost from his past this Christmas season, as Alvechurch travel to The New Lawn Stadium on Saturday.
March enjoyed a highly successful spell with The Church, netting 81 goals before moving to National League North side Leamington. As he prepares to meet his old team in the FA Cup second round, March recalls the connections he and his family formed there. "My Mum and Dad used to go to all the games and it's quite a family club down there. Everyone knows everyone. They probably get 200-300 fans so everyone's close knit."
March, described by his manager Ian Burchnall as "a real big character in the dressing room", has been using his insider knowledge of Alvechurch to motivate his teammates. "I just tried to reiterate that we can't underestimate them. They will try and play football. I know non-league teams have a stigma about playing long-ball football, but Alvechurch won't be like that."
The striker is well-placed to comment on the difference in styles considering he stepped up from the non-league game to League Two and now League One with Forest Green. It was a move that came during a torrid and complicated time, with March signing in January 2020, mere weeks away from a life-altering global pandemic.
"(The adjustment) was tough with the speed of the game and things like that. But I'd just joined, COVID hit and it gave me a long while off to get myself fit during lockdown. Most days, because we had nothing to do, I was out running and losing weight. So COVID probably helped me get up to speed and adjust to the speed of the game. It's been a bit of a tough road. Having to go out on loan to Harrogate, but I found my feet there and it's helped me kick on in my Forest Green career."
Expecting a tough challenge tomorrow⚔️
#WeAreFGR
💚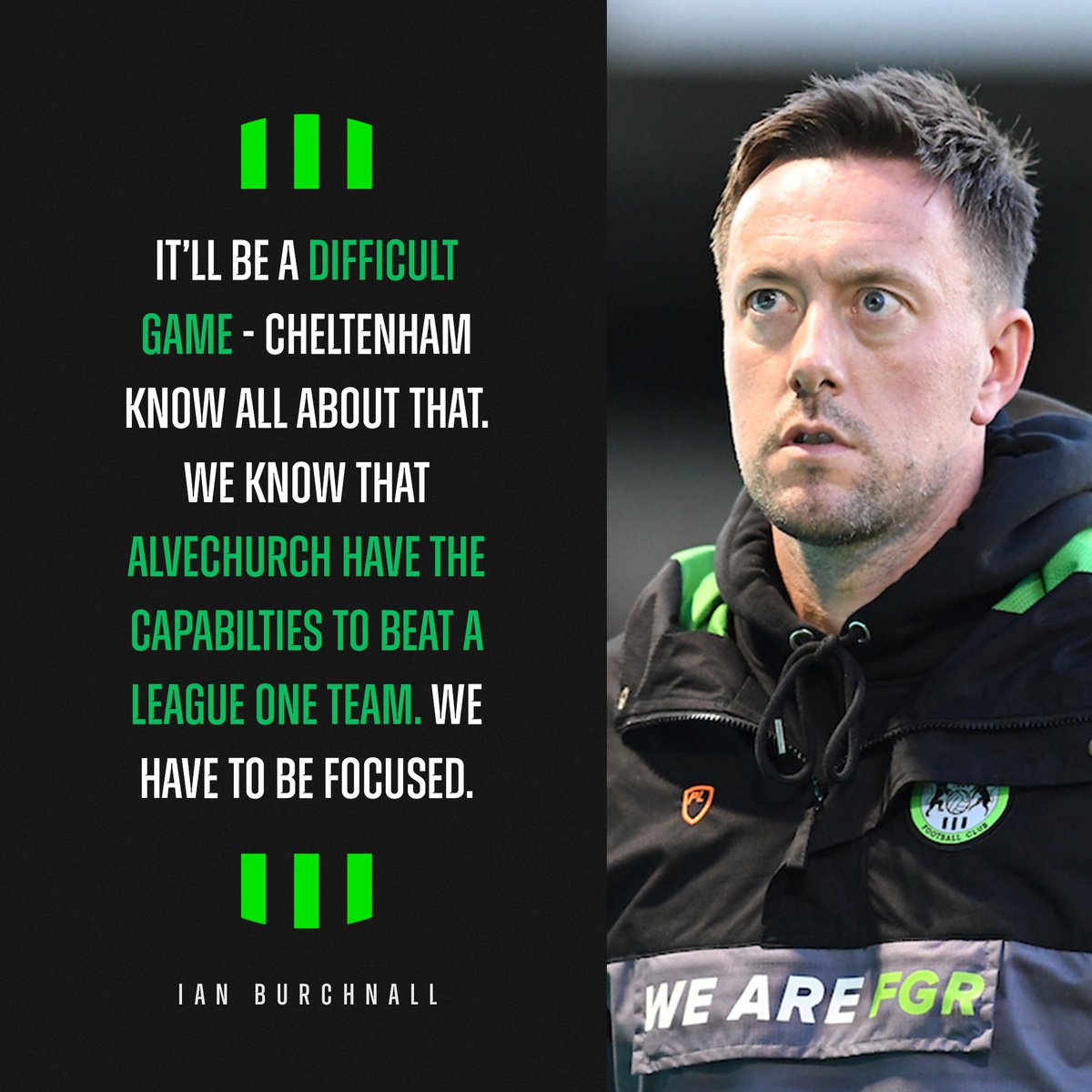 It's an adjustment March has taken to like a duck to water. That's certainly the opinion of his manager. Burchnall spoke glowingly of his striker, saying, "I think everybody likes somebody that works like that for the team. The fans like him because of that, he wears his heart on his sleeve and he's a great lad to have about." Tapping into the secret weapon factor we touched on before, Burchnall added, "I know he's got his Alvechurch roots, so I hope that he can be a bit of a curse for them."
Burchnall admits of the FA Cup, "I don't have any huge romantic memories of it growing up" due to the fact the Leicester City team he supported as a boy "were always struggling in it". But the manager is keen to change all that with Forest Green.
"That's what you want. Make some memories for the supporters and of course for yourself. Landing one of the big clubs would be amazing, but we have to cope with this game. I won't really think about it too much until this game is out of the way. If we can win this game, then I could maybe think about what we'd like. In every cup competition we want to see how far we can go. The further you get the more memories and stories that you're making as a team and as a coach."
Burchnall has experienced cup football across Europe, managing Norwegian side Vikings and Sweden's Ostersunds. He offered some fascinating insight into how FA Cup fever compares the approach that other nations take to their domestic cup competitions.
"In Sweden, it was strange how it worked because the season ran from March until November. So the cup would begin in February. They play the group stages of the cup in preseason. But you've already had three teams qualify for Europe. So those teams kind of feel less interested in that and more interested in preparing for the league. They only get a bit of interest if they get towards the latter stages. But in Sweden, the cup final is played home and away. So when Ostersunds won the cup they played at home in the cup final."
"Whereas in Norway, it's a massive thing. The cup is massive. And the cup final is played at the national stadium. I made it to the semi finals twice in my five years in Norway. Never quite made it to the final but it's a brilliant occasion in Norway, and one that's valued highly."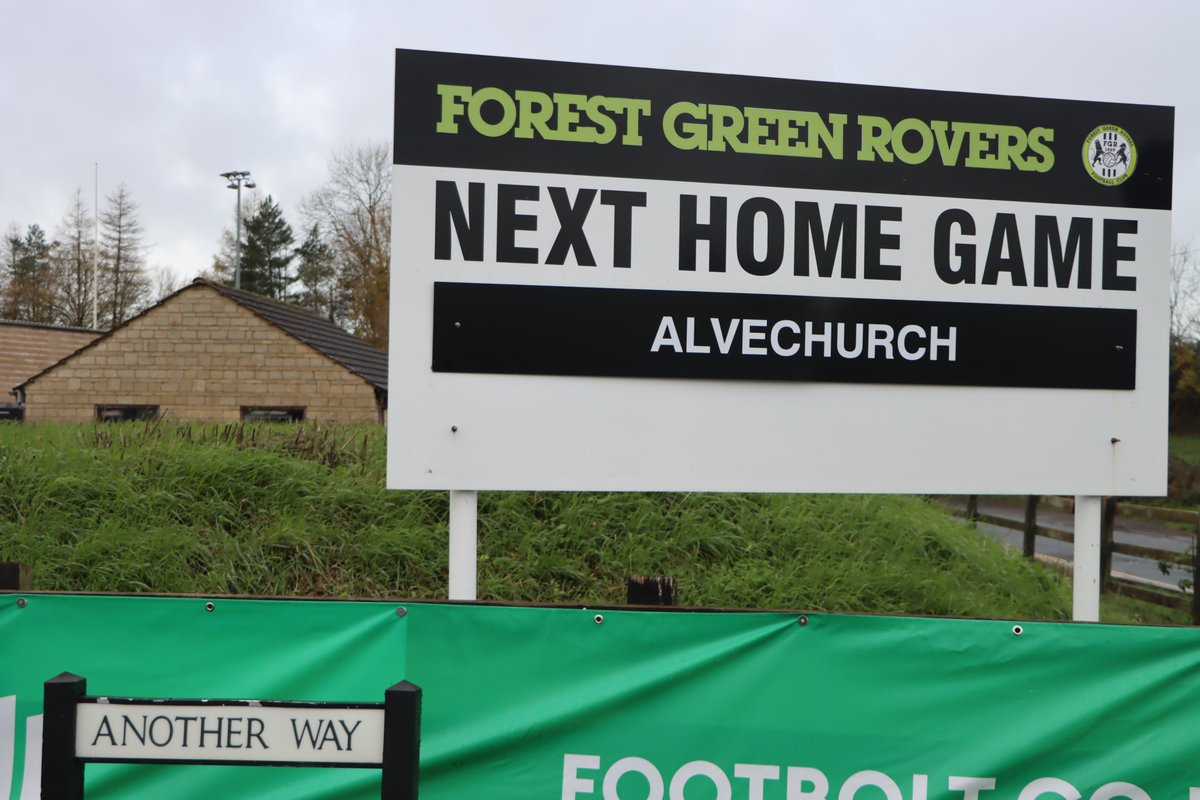 Forest Green Rovers are a club that do things differently, a fact that always becomes amplified when they step out onto the national stage of the FA Cup. Forest Green are owned by green energy industrialist Dale Vince, became the world's first vegan club in 2015 and have taken part in a number of environmental efforts. We asked Burchnall and March what it's like to represent such a unique, proactive club.
March said, "I think the message goes beyond football. Not a lot of football clubs have a clear message. Nowadays. It's all about the stuff that goes on the pitch, not what goes on off it. I think Forest Green is the driving force for that with the eco stuff."
Burchnall concurred, hailing their "slightly different moral compass to a lot of clubs". The former Notts County manager went on to say, "It's nice to be a part of a club that's got a good moral outlook and is trying to do things a little bit differently. It challenges what we do because it's not run as conventionally as every other football club I've been in. There's slight differences, but those differences give us strength. It's really good to be a part of a small club that's risen up and has got such a great story."
For March personally, as well as his manager and his former and current clubs, this FA Cup tie will be a massive occasion. It is clear from speaking to the forward how much Saturday's game means to him. It feels appropriate to end on March giving his thoughts about the magic of the FA Cup, and what the competition means to him.
"It's quite special, especially coming from non-league. I know how much the FA Cup means to those teams financially. The FA Cup always has a special place in my heart. I love watching it and hopefully there's no upset at the weekend! I know the FA Cup, people who watch it want to see an upset."
The Sportsman will follow the winners of Forest Green Rovers v Alvechurch into the third round for the continuation of our Road to Wembley.
*18+ | BeGambleAware | Odds Subject To Change