Football /
Ronald Koeman Facing Make Or Break Month At Everton
Everton manager Ronald Koeman has endured a difficult start to the season
Ronald Koeman is a man under pressure. After a summer of heavy spending, optimism at Goodison Park has quickly faded to such an extent that club legend Peter Reid recently spoke of the Blues potentially being embroiled in a 'dogfight' this season. Code, in most people's books, for a relegation scrap, despite previous talk of a push for the Champions League places.
On the face of it, Reid may well have a point. Languishing in 16th in the league and currently bottom of their Europa League group, Koeman's Everton are on currently course for huge underachievement this season- at least in relation to the size of their summer investment. Large-scale expenditure is never a guarantee that sides below the top six can break into that rather exclusive group, but the bottom line should still result in keeping hold of the 'best of the rest' tag at the very least. That, too, seems in serious jeopardy at the time of writing.
Of course, it is possible for the Merseysiders' current trajectory to be righted. The season is still in its infancy, after all. But with certain sections of the fanbase already having turned on Koeman, the prospect of a tough run of five games in 15 days looms large like a dark cloud on the horizon. An upturn in form is expected.
Starting with Sunday's trip to face Brighton, Everton will embark upon an arduous quest to save their season both domestically and on the continent over the next fortnight, playing, amongst others, Lyon in the Europa League and Chelsea away in the Carabao Cup. Given the way the form-book is looking, it would not be much of a shock if the Blues were out of two cups by the end of the month while still precariously placed in the league. Indeed, the match at home to Ligue 1 outfit Lyon is as close to must-win as it gets given that a solitary point has been earned up to now in Europe's second-tier competition.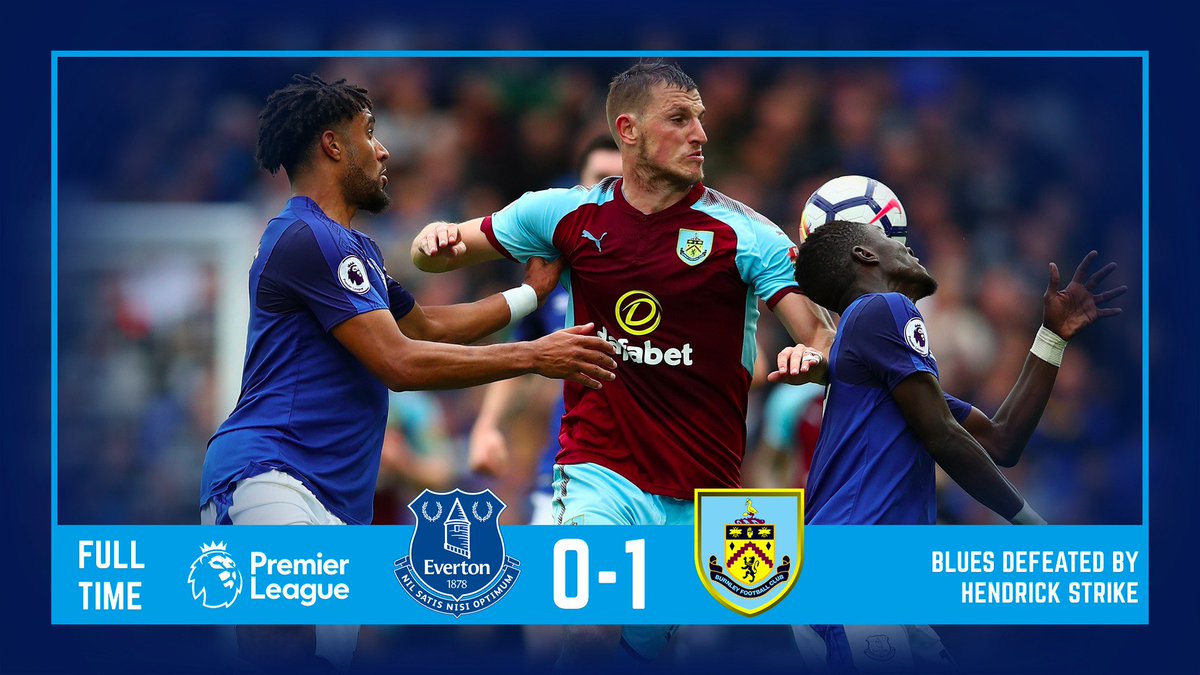 Following the trip to the Amex Stadium, Koeman's men will also face Arsenal and Leicester City in a pair of equally tough Premier League fixtures. Ask a group of Evertonians where the next Premier League win is likely to come from and you'll inevitably be meet with either pessimism or some form of awkward silence. The team just isn't secure enough defensively or potent enough in the attacking third to easily negotiate games, while all semblance of fight has seemingly drained out of the players.
Shortcomings, such as a lack of width and the failure to recruit a replacement for Romelu Lukaku, have been well-documeted, but equally worrying has been Koeman's intractable character in recent months. It appears unlikely that the current setup, which places substantial faith in experienced heads such as Ashley Williams and Wayne Rooney, will suddenly develop the exuberance and dynamism needed to pull the Blues out of the mire. So the acceptance in most quarters is that change is necessary if fortunes are to improve to any tangible extent. Worryingly for some, Koeman himself may be too entrenched in his ways to make the big decisions, such as potentially dropping two of Wayne Rooney, Gylfi Sigurdsson, Idrissa Gueye and Morgan Schneiderlin, or placing faith in young starlets like Tom Davies.
In the short-term, performances matter little. Shorn of confidence and coming from a remarkably low base, the Everton squad cannot be expected to immediately go up two or three gears. Scrappy wins to pull Everton up the league and keep them going in the cups may still be papering over cracks, yet would at least leave the Blues with something to fight for in the coming months.
Lose against Lyon and Chelsea though, and all hope will surely fade from the Goodison Park terraces.
It sounds bizarre to suggest at this point in the season that negative results over the next couple of weeks could well define Koeman's whole tenure in L4- especially after a recent 'vote of confidence' from billionaire backer Farhad Moshiri. However, for those selling a vision of a bright new dawn, any further erosion of positivity could see the pendulum swing quickly. Public backing for Koeman from Moshiri might equally be seen as a 'dreaded vote of confidence' that ultimately marks the beginning of the end for the Dutchman.
Now, with the international break out of the way, focus turns to righting the wrongs of previous matches. With little to fall back on in terms of points, Koeman and Everton simply have to deliver. The pressure is on, but it's greater than ever before.