The two Italian giants could make the Champions League knockout phase after a period of struggle
14:00, 07 Dec 2021
For the first time in 10 years, Inter Milan are through to the knockout stage of the Champions League. A victory for AC Milan against Liverpool on Tuesday would give the Rossoneri hope of joining their city rivals.
It might not seem like a big deal considering the history the two clubs have made in European football over the last 60 years, but given what has gone on on both sides of San Siro over the past decade this could be a breakthrough moment for Milanese football.
When Inter were eliminated on away goals by Marseille in 2012 at the round of 16 stage, the state of the club at that time suggested it would be a long time before the Nerazzurri would be back. With Financial Fair Play rules beginning to take hold and Massimo Moratti having overseen a golden period built largely on personal donations, the false economy was always going to run them into the buffers at some point.
Their ageing squad had done what it could, but the likes of Lucio, Walter Samuel, Javier Zanetti, Dejan Stankovic and Diego Milito were done at the top level. A rebuilding process was always going to be necessary on the pitch as well as off it, and it took multiple changes of ownership for them to compete again. After finally getting back into the Champions League in 2018-19, Inter returned to the Serie A summit in 2020-21 under Antonio Conte, bringing to an end Juventus' hopes of winning 10 successive Scudetti.
While all this was going on, Milan were suffering too. Aside from one notable win over Arsenal in 2012, which had seen them win 4-0 at San Siro but then hang on at 3-0 down in the second leg, the last Champions League knockout tie the Rossoneri won was the 2007 final against Liverpool in Athens. Between that time and 2014 they generally limped their way to the round of 16 before being outclassed as soon as two-legged ties were the order of the day.
After one such beating by Atletico Madrid in 2014, it was clear that Milan's ship had sailed. Silvio Berlusconi's reign had been built in a similar manner to that of Moratti over the road. The former Prime Minister had injected more cash than the club was making, and that had to come to an end. When it did, Milan couldn't make it work on the pitch, no matter what stars they tried to attract or which former player they had in the dugout that week.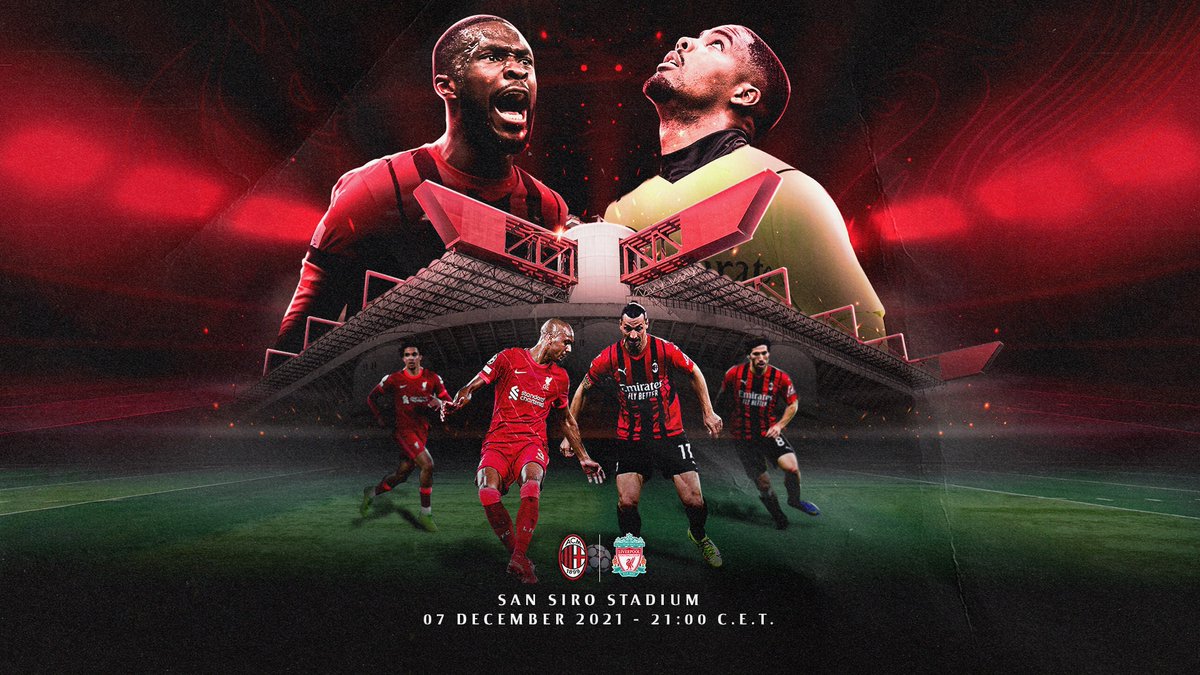 Finally, under the unlikely leadership of the much-travelled Stefano Pioli, Milan have come good again. Last season they were Inter's closest rivals for the Serie A title, and with second place came a first ticket to the Champions League in over seven years. After three defeats in their opening three games it looked like their visit to the top table might be short-lived, but they have given themselves a fighter's chance with a draw against Porto and a win last time out at Atletico.
Junior Messias' storybook goal against Atleti, coming after a journey through the lower leagues with Casale, Chieri and Gozzano before gaining promotion to the top flight with Crotone, means that a win over a likely-weakened Liverpool on Tuesday will give Milan a shot. They would still need Atleti to get something from their trip to Porto, but this is an eminently better scenario than any that they have found themselves in over the past seven seasons.
While Zlatan Ibrahimovic continues to thrive at the age of 40, this Milan side isn't built on superstars as it once was. They haven't thrown big money at notable names whenever trouble has reared its head. Just as Inter were quick to warn Antonio Conte at the end of their Scudetto-winning campaign that they would have to sell to buy, the Diavolo are also a more responsible outfit than they once were.
And while that means that this might not turn into another glitzy era for the two Milan clubs, it does at least suggest that they are both built on a firmer footing these days. Inter, at the fourth attempt since returning to the Champions League fold, have finally made their way to the round of 16. And their neighbours may well join them, but even if they don't it won't be the end of the world. No longer does a knockout spot represent the tipping point between boom and bust.
Inter and Milan are back amongst it in the Champions League, just not in the way that the rest of Europe remembers.