Football /
''Save Of The Season'' - Arsenal Fans Go Wild For Bernd Leno's Heroics During Derby Clash with Tottenham
Was This The Save Of The Season?
The jury has been out on Arsenal's Bernd Leno since he signed for Arsenal from Bayer Leverkusen last summer but it is fair to assume that the goalkeeper has won a fair few of his critics over with a contender for 'save of the season' during the North London derby against Tottenham on Saturday afternoon.
Leno produced a fine block to deny Christian Eriksen from close range before showing the reflexes of a mongoose to turn away the follow-up from Moussa Sissoko in acrobatic fashion. It was a marvellous first-half double-save from the German stopper and it is well worth watching his heroics in the video at the end of this article.
Leno's save had the Twitter account of his former club, Bayer Leverkusen, producing yet another typically ingenious tweet...
*opens mentions*
"Thanks for Leno" "
Did you see Leno?"
"Thanks for Leno idolo"
Welcome back, Arsenal fans [@Bayer04_EN]
And plenty of other Twitter users were quick to praise the 26-year-old...
Best year save!! Leno made Tottenham ridiculous [@JaydenCookMo19]
🐱 Bernd Leno may have just pulled of the save of the season!
Absolutely incredible reflexes!
#ARSTOT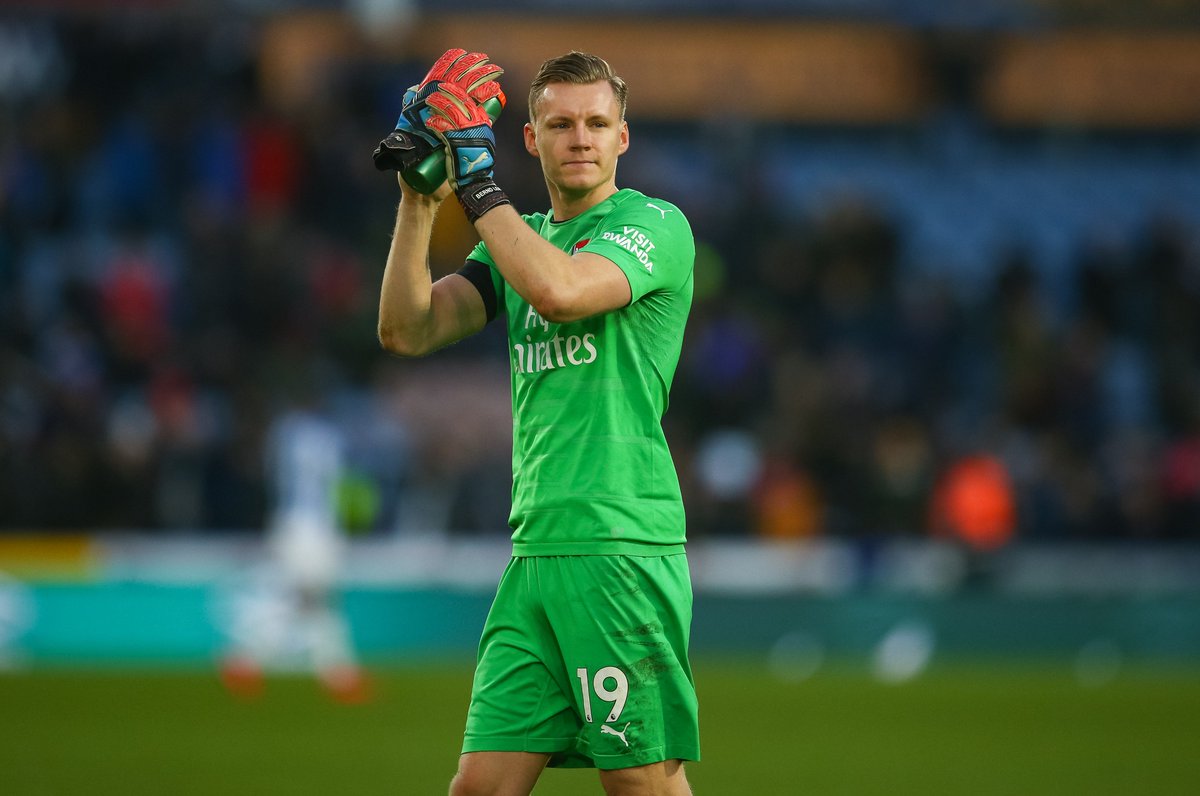 Arsenal fans were understandably delighted with the man they hope to be the immediate and long-term successor to the retiring Petr Cech, whose own form has been on the wane in recent seasons...
Insane double-save from Leno. [@GunnerBlog]
Even the notoriously hard to please Arsenal supporter, Piers Morgan, was pleased with his number one keeper...
BRILLIANT!!!!!! @Bernd_Leno [@PiersMorgan]
It really was a wonderful save, albeit Leno has only kept four clean sheets in 23 Premier League appearances during his career to date.
Double save by Leno! Not sure how he got his hand up to deny Sissoko with the second effort. #nld [@MattiasKaren]
And it is worth watching in all of its glory in the video below...
LENO KEEPS SPURS OUT
A stunning double save from Bernd Leno, blocking Eriksen's close-range volley and preventing Sissoko from burying the rebound
📱 Watch in-game goals & highlights on the Sky Sports app.
📝 Follow live blog here: