The Chelsea duo have been vital to The Blues' success this season
12:13, 05 Nov 2019
At the lowest point of Maurizio Sarri's reign, the atmosphere was toxic amongst the Chelsea faithful.
Italian midfielder Jorginho was the scapegoat on the pitch, booed with every touch having failed to deliver what many fans expected of him when Sarri brought him to the club from Napoli.
The pundits did not hold back either. The Italian midfielder was slammed as N'golo Kante was moved out of his defensive midfield position to accommodate a player who many felt was only in the team due to his popularity with the manager.
Twelve months on and things could not be more different as the Chelsea fans sing the name of their new hero, a midfielder transformed under the tenureship of Frank Lampard.
Although much has been made of the introduction of two young English talents to the team in Mason Mount and Tammy Abraham, equally as important to the success of the side has been the turnaround of his two central midfielders.
Mount, the most attacking of the midfield trio has heaped praise on both Jorginho and Mateo Kovacic.
Speaking to The Guardian, he said: "They have been brilliant. You can see how they have been performing recently, keeping the team together, keeping the ball moving and that is what we need. Players like that keep us ticking, and when we get higher up the pitch we are the ones who need to put the ball in the back of the net. They keep us so strong together."
The main criticism that Jorginho faced last season was his lack of direction, sideways passing and inability to shield his defence from any impending attacks.
This season, as we saw with his wonderful assist against Watford, he has become a forward-thinking passer integral to Chelsa and is quickly establishing himself as one of the finest midfielders in the division.
He has made more accurate passes (765) than anyone else, played more through balls (12), won more possession in midfield (58) and made more ball recoveries (108) than anybody else in the Premier League this season.
Jorginho & Kovacic vs Watford:
Jorginho:
✅138 touches
✅117 accurate passes
✅90% passing accuracy
✅11 long balls attempts (7 accurate)
Kovacic:
✅154 touches
✅134 accurate passes
✅95% passing accuracy
✅12 long ball attempts (11 accurate)
World Class 🇮🇹🇭🇷
#CFC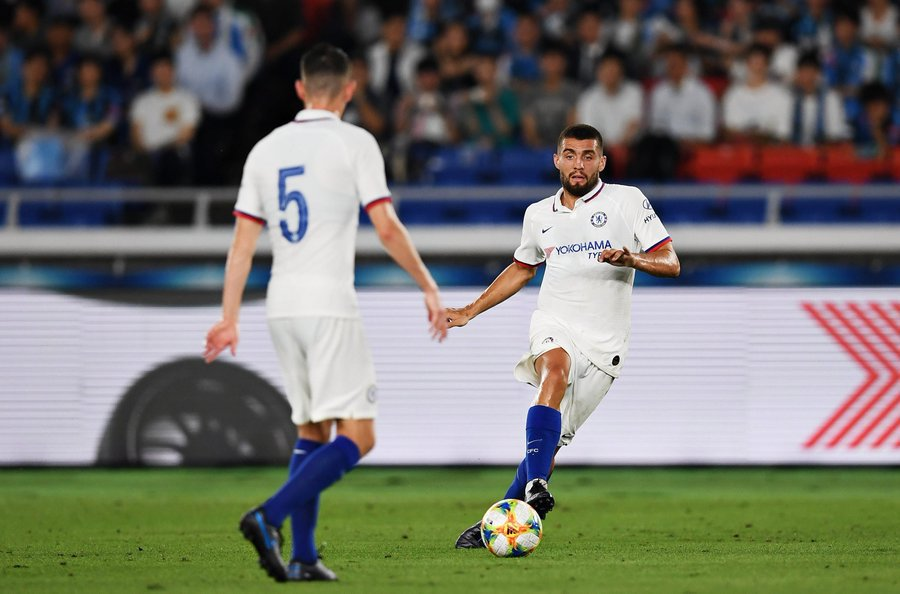 His partnership with Kovacic has provided a creative platform from which Chelsea can build from and as a pair, they are learning from the master, one of the greatest midfielders England has ever produced.
"I'm very happy for them to be quite fluid," Lampard commented. "I also want them to be positive in their play and play forward passes, go by people if that's one of your attributes, as Mateo has, to travel with the ball at pace.
"It's hugely important in how I want the team to play. We are trying to be fluid in our movement of the ball and, of course, that really does mean moving in through central areas a lot. You've got to be able to take balls in a tight area."
Public opinion has also completely changed on the former Real Madrid midfielder.
Last season, while on-loan, few wanted to make Kovacic a permanent signing even taking into account Chelsea's transfer ban. Now he is another player who gives Chelsea a mixture of control and attacking impetus from the centre of midfield.
Sarri deserves praise for bringing these quality players to the club but Lampard's management technique is clearly allowing them to flourish.
Chelsea are looking like exciting top four contenders once again and it is not just down to their young guns.