The statistics show Chelsea should have won six of their last seven matches
11:00, 03 Mar 2023
Remember the Brighton & Hove Albion days? The jokes about xG were endless. Every week, the south coast club would outperform their opponents but, without a recognised elite striker, failed to convert their chances. It was the signature of Graham Potter's side, and now at Chelsea we are seeing history repeat itself.
Last season, when the Seagulls enjoyed an impressive season to finish ninth, they scored 42 goals. According to expected goals, based on the chances created, they should have scored 49.57. Had they taken the chances they should have, they would have finished with eight more goals and three more points, which would have taken them above both Leicester City and West Ham United, into seventh based on expected points.
Now xG isn't a stat that thrills everybody, but it does have a clear use. It shows how creative a side are moving forward, and suggests that if teams are doing the right thing in terms of creating chances, then they should win more games than they lose. No player for Brighton in 2021-22 ended in double figures, with Neal Maupay top-scoring with nine, closely followed by Leandro Trossard and Danny Welbeck on eight and six respectively.
READ MORE:
For Potter, despite the season of positivity, it was a period of missed opportunities. Quite literally. Now at Stamford Bridge he is experiencing similar problems, without a talismanic number nine to take the chances his side needs. Pierre-Emerick Aubameyang isn't the solution to the issue and as of yet, Joao Felix, Kai Havertz and Mykhailo Mudryk haven't been able to find the cutting edge needed.
Chelsea are in a miserable run of goalscoring form. They've only found the back of the net 23 times in 24 Premier League games this season, that's six fewer than Leeds United and only one more than relegation threatened Bournemouth. But again, they should have scored far more. Chelsea this season have posted an xG of 31.16 which means they have scored almost six goals fewer than they should have, based on the chances created.
However, due to the fact that they also should have conceded five goals more than they currently have, their actual expected points would only be 33, two more than the 31 they have got on the board. But the attacking wastefulness does bring about a serious question. What on earth is Graham Potter meant to do and is this actually all his fault?
Chelsea have scored 6 goals from 18.34(xG) in their last 15 matches.
xGraham Potter.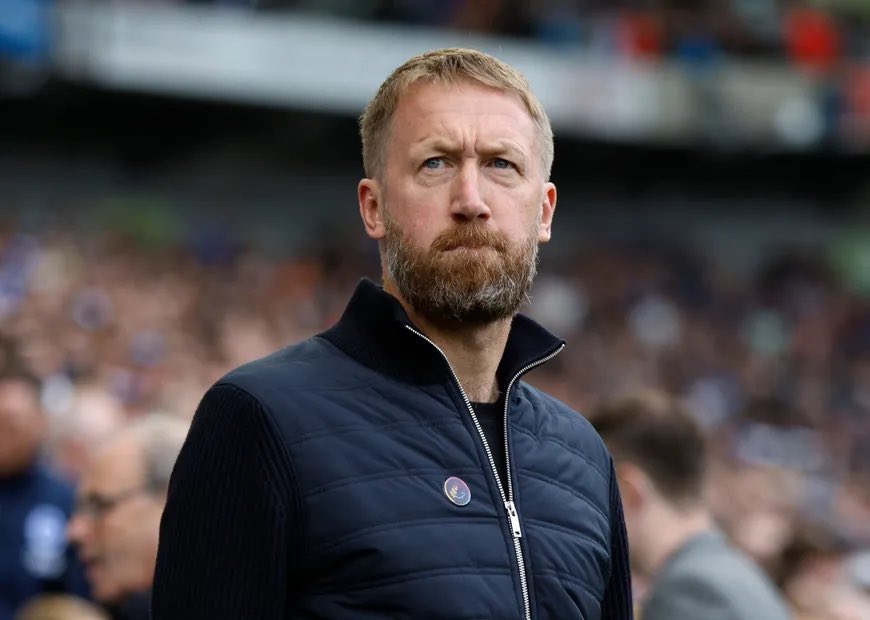 His side are clearly creating chances and getting in the right positions to score - the statistics prove that - but the players on the pitch aren't converting when they should. That is nobody's fault but those individuals at Chelsea. Potter, for all the criticism he has come in for, can do absolutely nothing about that.
All he can do is set up a team to outplay the opposition. In the 0-0 draw at Anfield, they outperformed Liverpool by 0.54 xG. The 0-0 stalemate with Fulham saw them get 1.41-0.49 xG - utter domination. It was even more one-sided in the home game against Southampton, a match they somehow lost at Stamford Bridge. Against Tottenham Hotspur they were rubbish and deserved to lose, but in six of the last seven games they have outperformed the opposition based on goalscoring chances created.
In fact, Chelsea have scored just six goals from 18.34(xG) in their last 15 matches. That is a disgrace from the players' point of view, but it shows the manager is getting a lot more right than he is being given credit for. He can't physically score the goals for those in blue on the pitch.
They could have won six out of the last seven. Instead they've won just once. The positive for Potter is that over the course of the season and the coming years, this should balance out. The negative is that he may not be given the time to see his actions come to fruition, and at Brighton the xG never really did equal out.
These underlying statistics should keep him in the job until the end of the season. Chelsea must write off the European places and focus on building for next term. With Potter at the helm and a proper striker in place, they could be transformed over the summer. The stats never lie.
*18+ | Be Gamble Aware