Alongside Marcus Rashford, Fred has been one of the Red Devil's stand-out performers
16:00, 01 Feb 2020
Consensus can be hard to find in the tribal world of football. There is often very little agreement between fans of the same club, let alone between those who follow different sides. It is often remarked that football is a game of opinions precisely because there are so many on offer.
One thing that most supporters seemed to agree on was that Manchester United's £52m purchase of Fred had been a disaster. The Brazil international failed to impress last season. He started each of United's first three Premier League games of 2018/19 but did not have an impact on proceedings against Leicester City, Brighton and Hove Albion or Tottenham Hotspur.
Jose Mourinho soon lost faith in Fred, who played only sporadically under Ole Gunnar Solskjaer too; the former Shakhtar Donetsk man started seven Premier League matches under the Norwegian, and many of those came only after United were hit with an injury crisis. His final start of the season came in the 4-0 thrashing by Everton in April, which was perhaps the nadir of the Red Devils' campaign. Many fans doubted whether they would ever see him in a United XI again.
It has been a different story this term, though. Solskjaer's side have been inconsistent for much of the season, and currently sit five points adrift of the top four. Marcus Rashford has been their standout performer, but Fred is probably the player who has run the England international close. Even in Sunday's 2-0 defeat by Liverpool, he was among the standout performers on the pitch.
Paul Pogba's absence through injury for much of the season has been a blessing for Fred. The 26-year-old has developed a complementary relationship with Scott McTominay, who sits deeper in midfield allows his colleague to push forward and join the attack.
Fred possesses good all-round qualities in the engine room and does his best work when given the license to buzz around the pitch in a box-to-box role. He is tough and tenacious in the tackle, and has demonstrated a much-improved passing ability in recent months. The fact that he is left-footed brings balance to the midfield, and he has even begun to set the tempo of United's play in the last few weeks, something that would have been unimaginable just 12 months ago.
Fred for Manchester United in the Prem this season: 🇧🇷❤️🇾🇪
- 1243 passes 🎩
- 78 accurate long balls 🧐🔭
- 41 tackles 💪🏾
- 30 interceptions 🛡
- 171 recoveries 👊🏾
- 111 duels won 💣
Very good first half to the season for Fred in a very inconsistent side ❤️🇾🇪
#MUFC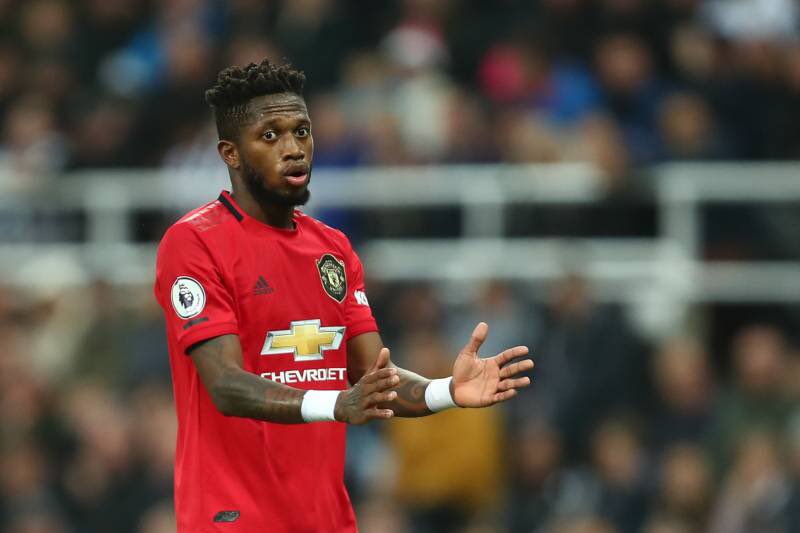 "The trust from the manager is important and I feel I have this," Fred replied in November when asked what he felt was behind his upturn in fortunes. "I just want to continue doing what I'm doing, playing well and starting the games – but I want to score too.
"I'm feeling better than I've ever felt since moving to England. All I ever wanted was to play regularly and now that I'm doing that, there's no doubt my confidence is higher and that helps any player."
"He's a top, top performer," Solskjaer said of the midfielder following the Liverpool game. "All the supporters can see now why we believe in him. He covers every blade of grass on the pitch and wins challenges. Of course, he is more confident on the ball. I'm very pleased with Fred."
Most Manchester United fans would now agree. Fred has been a rare and unlikely bright spot for the club this term and serves as proof that we should not be too quick to write players off.