In the city of love, an acrimonious divorce is taking place. The worst kept secret in football is that Mauricio Pochettino will be sacked by PSG, 18 months after joining the club with ambitions of winning the elusive Champions League. The Argentine boss may have won the first league title of his career, but that fateful 45 minutes in Madrid effectively signalled the end of his time as manager of the Parisians.
Three swift Karim Benzema strikes were all it took to remove one of the world's most revered managers from his post, such is the desperation from PSG to win club football's most prestigious competition. Carlo Ancelotti, Laurent Blanc, Unai Emery, Thomas Tuchel and now Pochettino - an elite list of world class managers - have all paid the price for failing to deliver the Champions League to the Parc de Princes.
For Pochettino and PSG, this was neither a marriage made in heaven or hell. This relationship simply lay somewhere in purgatory, where neither party was particularly happy, nor miserable - despite winning the Ligue 1 title. There's a dislikable stench of entitlement that wafts from the doors of the Parc de Prices, down the Champs Elysees and past the Eiffel Tower, from fans of a club that have bought their way to the top.
READ MORE:
Lionel Messi's arrival last summer only escalated the 'money can buy anything' vibes that emanate from the club, and managers are faced with an impossible task. With almost unlimited finances, winning Ligue 1 is a must, but only important should the club fail to do so. Key players were booed after their Champions League exit to Real Madrid and fans left the stadium before they lifted the league trophy, such was their disdain for the achievement.
The incoming manager, likely to be Nice's Christophe Galtier at this moment in time, has to win a cup competition against Europe's best teams to be classified as a success. Sky high expectations undoubtedly lead to disappointment on a regular basis. The club will go on spending money and sacking managers, until by hook or by crook, they win the Champions League.
The PSG ultras still very much in protest mode tonight - they have planned to leave on 75 minutes to celebrate outside the stadium should their team clinch the title tonight.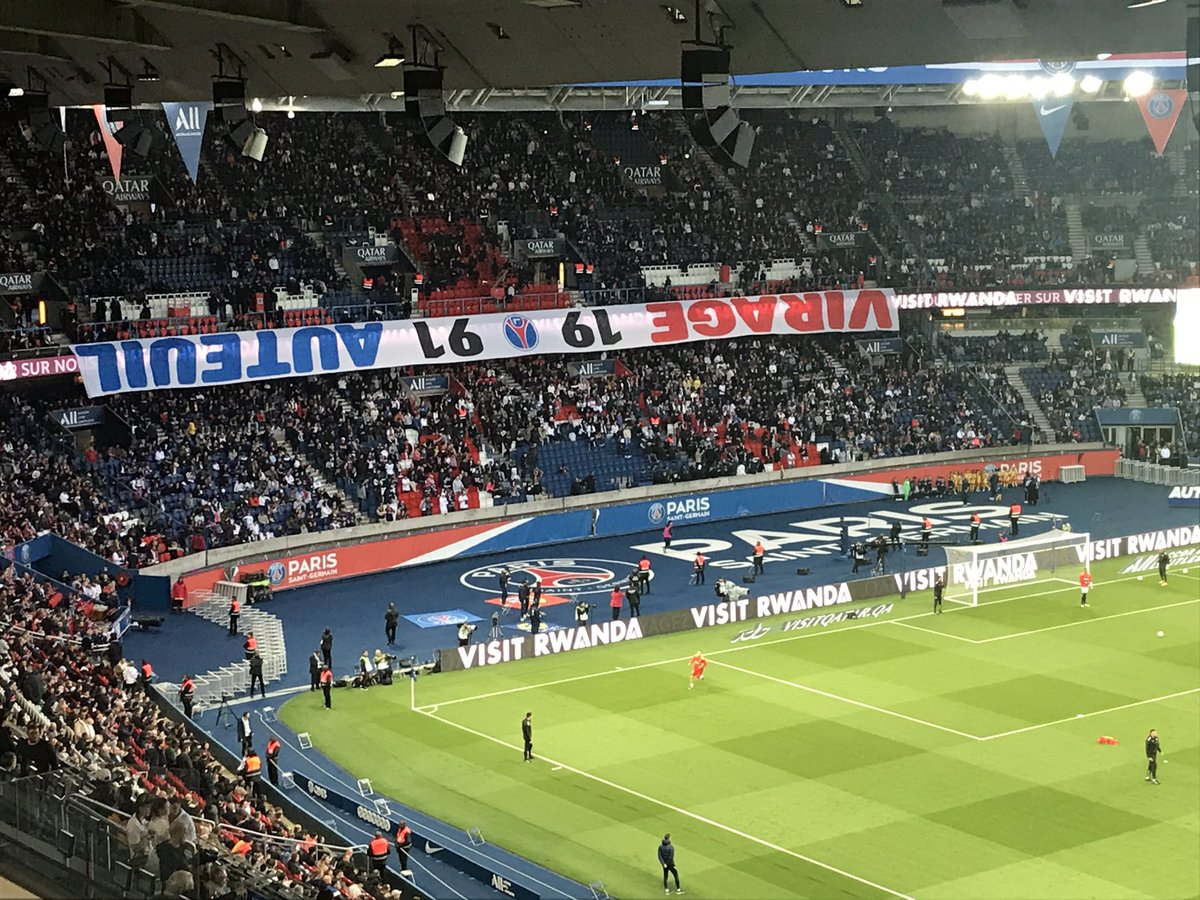 But what about Pochettino? His reputation has not been tarnished by this stint in France and a first league title means he has got rid of the trophyless tag that haunted him at Tottenham Hotspur. A return to North London was floated before they plumped for Antonio Conte and now with the Italian's success that door is well and truly shut.
Manchester United chose Erik ten Hag over the Argentine and it seems like the top clubs in England are now all satisfied with their current bosses. Who knows how long those relationships will last, but an outside shout if he wants to return to England is with Newcastle United.
Another club with limitless ambitions have done remarkably well under Eddie Howe, but the Magpies are almost certain to go for a big name boss when Howe's time is up. It won't be this summer, but Newcastle could aim high with Pochettino.
With his loyalty to Espanyol he has said he will never manage Barcelona, but Real Madrid could make him their next manager. Now Carlo Ancelotti has just delivered an epic Champions League and La Liga double to the Santiago Bernabeu and is going absolutely nowhere for now, but Poch is the current favourite to be the next Madrid manager.
It does seem as if for now, all doors are shut to Pochettino across Europe, but that is normal in a summer window. He's sure to draw interest, but the timing isn't right for any major clubs to take the punt. Some time out of the game seems the most likely situation for Poch, but the shadow his unemployment casts could see those big clubs push the panic button quicker than expected.
*18+, terms and conditions apply, odds subject to change.