The Argentine is currently the third-favourite to lose his job amongst Premier League managers
16:41, 23 Sep 2019
Tottenham Hotspur have had a mixed start to the 2019-20 season. They've taken a mere eight points from six games and lie seventh in the Premier League table. Their away performance at Olympiacos in their opening Champions League game also left a lot to be desired - and boss Mauricio Pochettino is coming under fire as a result.
Poch is currently the third-favourite to lose his job amongst Premier League managers, with only Everton's Marco Silva and Manchester United's Ole Gunnar Solskjær apparently in more danger.
So what's gone wrong at Tottenham Hotspur Stadium?
Some fans blame the players' lack of effort and commitment, some blame Daniel Levy and ENIC for poor business in the transfer market, while others suggest it's because the first full season in their new stadium is a transitional one - but that doesn't explain why last season was such a mixed bag from the get-go or why the club haven't won away from home in nine Premier League games (a run spanning almost 250 days).
Pochettino has switched to a formation Spurs don't look comfortable with - ditching the dynamic and highly-effective 4-2-3-1 in favour of the ineffective midfield diamond is inexplicable. He also seems to regularly fall out with players and lets those disagreements affect his team selections, his intense training is undoubtedly the cause of Spurs' alarming number of injuries, and he regularly sounds too satisfied after losses - that defeatist mentality is a particular point of contention amongst certain sections of Spurs' support.
3 - Tottenham have failed to win three consecutive away Premier League games when they were leading at half-time for the first time since March 2008. VAR.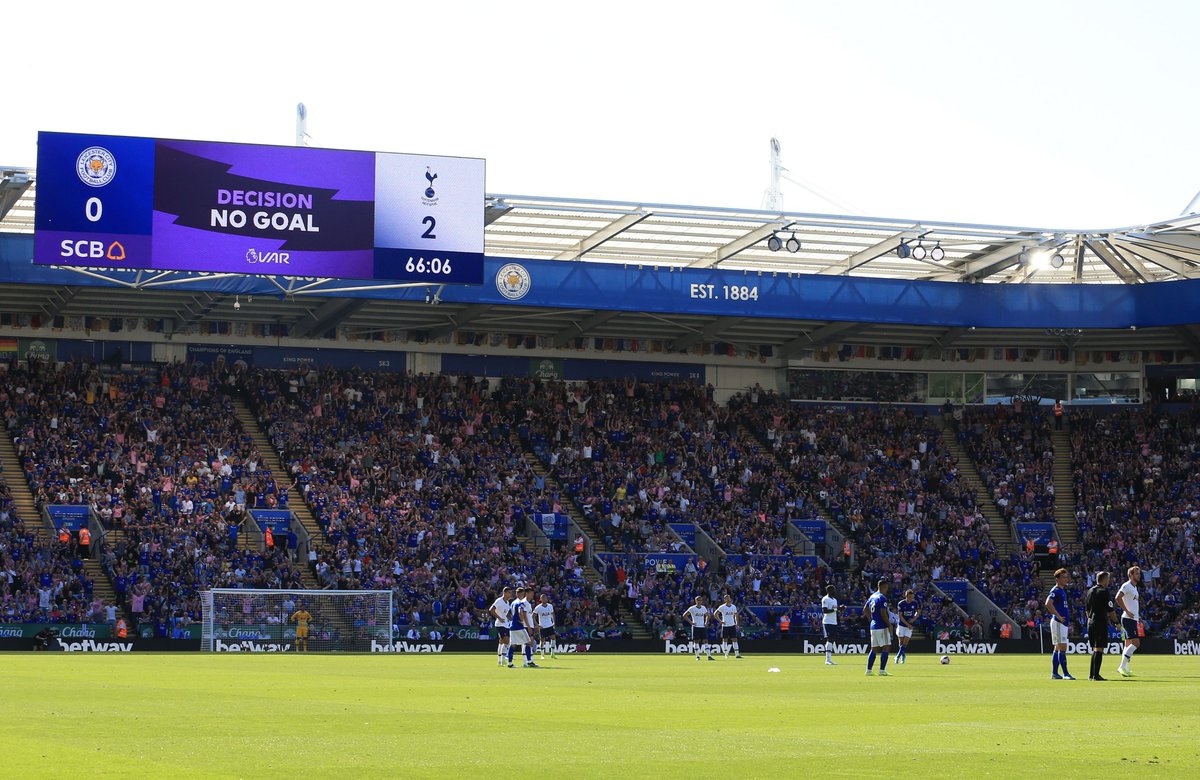 Most importantly, in his six-year tenure in North London, Pochettino has won exactly zero trophies - and now that there are none to be won in the remainder of 2019, that will make the 2010s the first decade since the 1950s in which Spurs have gone without silverware.
Yes, he's taken the club to two cup finals - most notably last season's Champions League final in Madrid, which was undoubtedly very impressive - but they've come away from both of them with nothing.
Alarmingly, 2019 has seen Pochettino's win rate fall below any previous full year's since he joined the club. It's currently at 41%. Now compare that with 2015 (50%), 2016 (54%), 2017 (67%) and 2018 (71%). Moreover, Tottenham's form in the final twelve games of last season was, literally, that of a relegation candidate. This is no mere blip.
Pochettino's project might be a long-term one, but clear and obvious regression simply shouldn't be a part of that.
The more positive Spurs fans regularly cite the 1990s - when the club had some terrible players and played with some very bizarre tactics - as a reason to be comparatively positive now, but the fact is the club won two major trophies even in that supposedly dire decade.
In the 25 years leading to Pochettino's appointment, Spurs had 14 different full-time managers and an additional seven caretakers - none of which had as long in charge as the Argentinian. Those managers all departed, having been deemed not good enough due to their lack of success - and three of them guys won trophies!

Pochettino is obviously a fantastic coach, but his in-game management has to be questioned.
So when will his project be considered a failure? Has he peaked? How much longer can Spurs be considered a club in transition? And what will it take for the former Southampton boss to lose his job (bearing in mind how much it would cost to sack him)?