The England captain has looked out of sorts since his summer transfer move failed to materialise
13:05, 02 Nov 2021
Antonio Conte's first port of call as Tottenham Hotspur manager will be to get the very best out of talismanic striker Harry Kane, who has woefully underperformed this term. The Italian brings a much-needed winning mentality to this fragile club and the way he has got the best out of strikers such as Romelu Lukaku in the past, will be music to the England captain's ears.
The former Chelsea boss has always been a huge admirer of the 28-year-old, and he paid him a massive compliment back in 2017.
"For me, Kane, now is one of the best strikers in the world," he told Sky Sports. "If I had to buy one striker I would go to Kane. He is a complete striker."
Kane has looked a shadow of himself in a Spurs shirt this season, and although he has 10 goals to his name, only one has come in the Premier League and his overall performances have been considerably below his usual standards. He has been given a lifeline this campaign with the appointment of Conte as the club's new manager. The Italian will bring a winning mentality back to this side of north London, and he will know exactly how to get the striker back to his very best.
Even though the forward is currently out of sorts at Tottenham Hotspur Stadium, Conte may not have taken this job if he did not have a world-class at his disposal. It was only last year that Kane scooped up the Golden Boot and Playmaker of the Season awards with 23 goals and 14 assists. His goal tallies in the two seasons before that were 18 and 17 respectively, with his best haul of 30 coming in 2017-18.
The 52-year-old will look forward to overseeing this 'Italian job' as he makes his return to the top flight of English football, and will be tasked with steering Spurs towards silverware – today marks 5,000 days since their last trophy win, the League Cup in 2008.
Always delighted to take the match ball home ⚽️⚽️⚽️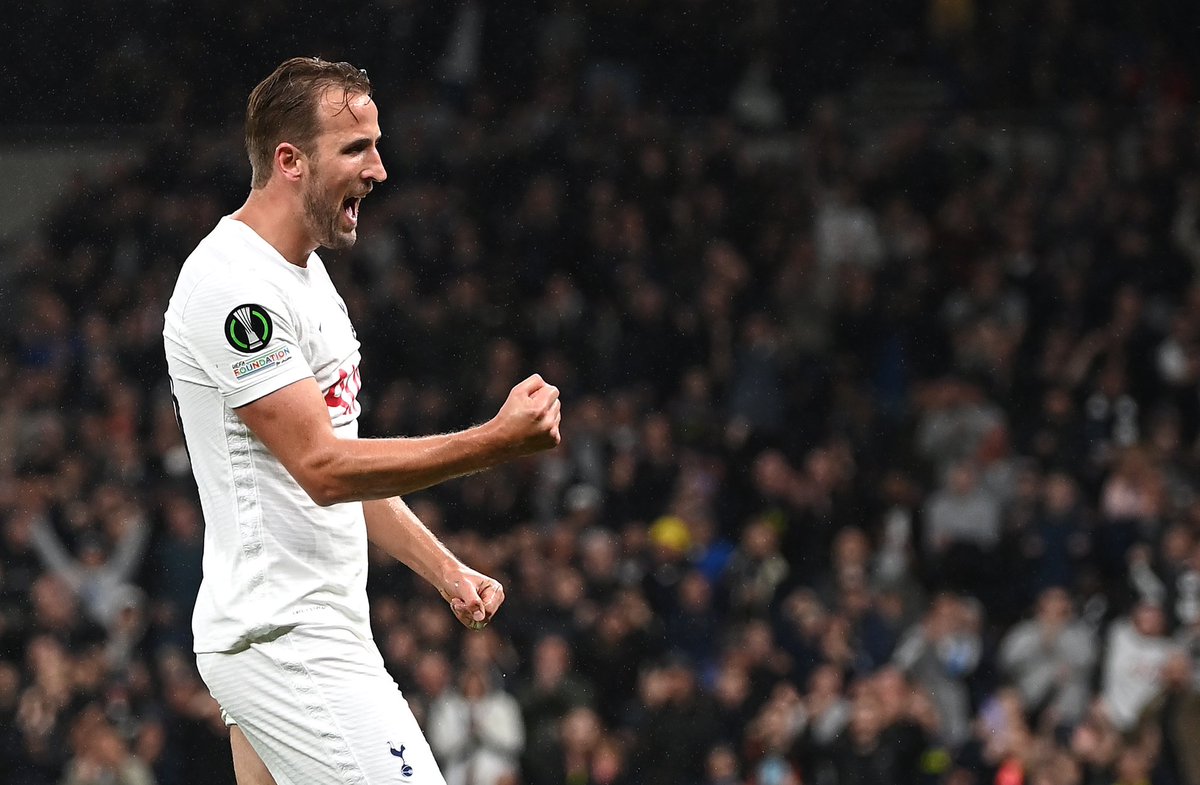 Yet, his first and most important task will be to fix the club's star striker. The ex-Inter Milan boss has an impressive track record of revitalising forwards devoid of confidence, as he transformed Romelu Lukaku after the Belgian had a disappointing time at Manchester United. Conte built up his confidence and made him the focal point of his 3-5-2 system and it worked a treat. Over the course of his two seasons with Conte, where last season they claimed the Serie A title for the first time in 10 years, Lukaku scored 47 league goals, which is proof that the Italian coach is the right man to get Kane firing on all cylinders.
Lukaku even revealed how the soon-to-be Tottenham boss helped reignite his career. "I had Antonio Conte there as a manager who really helped me and showed me what it took to win, and we did it in the second season," TalkSPORT reported.
"To learn how to win is basically pushing the barrier. Every trainer has a different way of coaching, but with Antonio we really learnt how to go to the red zone. That was it."
The way Conte wants his teams to play is with intensity and with the striker(s) leading the line. So, we can expect Kane to be pushed to the maximum under the Italian's regime and it will certainly benefit his performances on the pitch.
Conte spent this summer working as a pundit for Italian media during Euro 2020 after leaving Inter in the summer and he gave a hint of how he would use Kane if he was in his side.
"Many [sic] praise Harry Kane for his ability to go get the ball and play with the team, such as with the equaliser against Denmark," he said.
"Of course, he's good at that too, but it's in the box where he's clinical and as a coach, I would always keep him in there because he's devastating."
For both club and country, Kane has been guilty of dropping deep to receive the ball in recent months, and from what Conte has said, he will not tolerate that and instead keep Kane pressed high up the pitch because that is what he believes is the method to unlock the most threatening version of the striker that will turn Spurs' fortunes around.