Former Arsenal midfielder is one of the best in La Liga right now
11:01, 13 Oct 2019
Arsene Wenger called it the worst injury he had ever seen. A doctor said recovery would only amount to the ability to walk around the garden. Santi Cazorla's football career was as good as over. The Spanish midfielder knew it, more than once making the mental call to give up all hope of returning to the sport.
That was three years ago. Now, Cazorla is not only back on a football pitch, but thriving. There's an argument to be made that the 34-year-old is currently the best Spanish midfielder playing in La Liga right now. To go from the brink of retirement to this in such a short space of time is remarkable in the extreme.
"I have to pinch myself when I think: 'I'm playing Saturday'," Cazorla explained in an interview given last year after returning to first-team action with Villarreal.
"I appreciate it all, every moment. I understand players thinking it's a pain to be stuck in a hotel the night before, but I've been in hotels alone, hospitals too. I've fought for this."
Cazorla has four goals and three assists in eight La Liga appearances for Villarreal this season. He is averaging 3.3 key passes per game, more than any other player in the division, and is pulling the strings for Villarreal in a way that has reminded us all of why his talent was so highly revered in the first place.
With Cazorla as their creator-in-chief, the Yellow Submarine stand a good chance of becoming La Liga's fourth force this season, although that is something Athletic Club, Real Sociedad, Sevilla and Valencia will also be targeting. As well as the 34-year-old has started his campaign, there is a sense that there could be even more to come.
Santi Cazorla: No player has made more key passes than
@19SCazorla
(26) in LaLiga this season
For more player stats --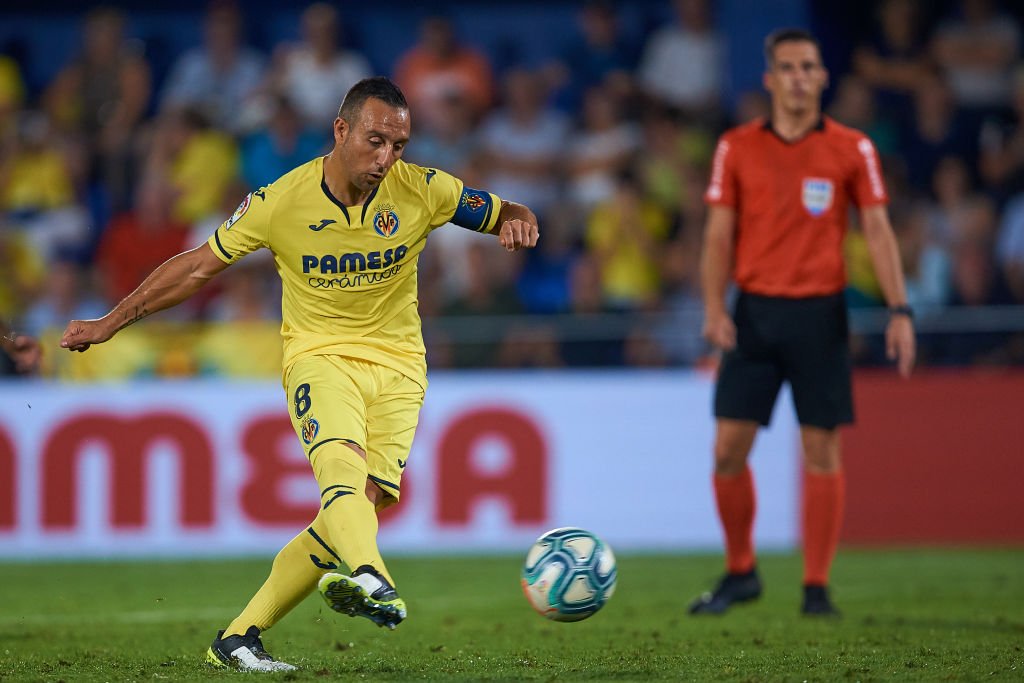 His comeback has been Spanish football's most compelling story over the past year or so. Already popular before injury struck, Cazorla has subsequently entered a realm reserved for true legends of the game. He is applauded at every stadium he plays in around Spain. The tough-to-please Camp Nou crowd even rose to give the playmaker an ovation when Villarreal played there last month.
At 34 years old, there's no denying Cazorla is well into the twilight of his career. He might only have another season left in him, at least at the top level of the game. But that there is any light at all shining on him after what he went through with injury and infection is extraordinary. Cazorla's career renaissance has caught the imagination and we as fans should be thankful for an unexpected encore.