Why This Summer Could Define Tottenham Hotspur's Next 10 Years
14:19, 03 Jun 2019
Spurs face a decisive summer after Champions League final heartache
The dust settles, but the pain persists. Tottenham, not Liverpool, are the side left with a catalogue of 'what ifs' after the agony of defeat in the Champions League final.
The two sets of supporters united in Madrid and as much as tens of thousands of Kopites would have had every right to gloat in the wake of an uninspiring yet professional performance, they know only too well what it is to fall at the final hurdle.
A year ago in the Ukraine, the message from Jurgen Klopp was that his club would bounce back. And so they did, in extraordinary style. Now it's the turn of the Tottenham hierarchy to follow suit.
Liverpool's example
There were several parallels between Liverpool's road to Kiev and Spurs' unlikely march to Madrid. Both sides came fourth in those respective seasons, and nobody had envisaged either making it to the final at the outset.
Liverpool could well have treated it as a fluke and simply been happy to have made the occasion. However, their success this season – including their phenomenal Premier League campaign - has been no accident. Klopp must take credit, but his backers in the board room have been instrumental in the Reds' return to the top of the European pyramid.
The starkest contrast to last year's final was the man between the sticks, £67million Alisson an obvious upgrade on Loris Karius. Elsewhere, Emre Can's departure to Juventus was offset by the arrivals of Fabinho and Naby Keita. Dating back only 18 months, the defence was a laughing stock prior to Virgil van Dijk's arrival.
Daniel Levy now has the chance to back Pochettino in the same manner. With every year that passes without silverware, the feeling grows that Tottenham must up the stakes if they are to keep the pace with the rest of the top four, at the very least.
Their achievements this season, without spending a penny in the transfer window, have been hugely impressive, but it's clear what they need to do to push on.
The end of an era
That's particularly true as a number of key players may well have played their last game for the club.
The contract situations of both Christian Eriksen and Toby Alderweireld, unless miraculously resolved in the coming weeks, suggest they will both be leaving north London having failed to agree improved terms.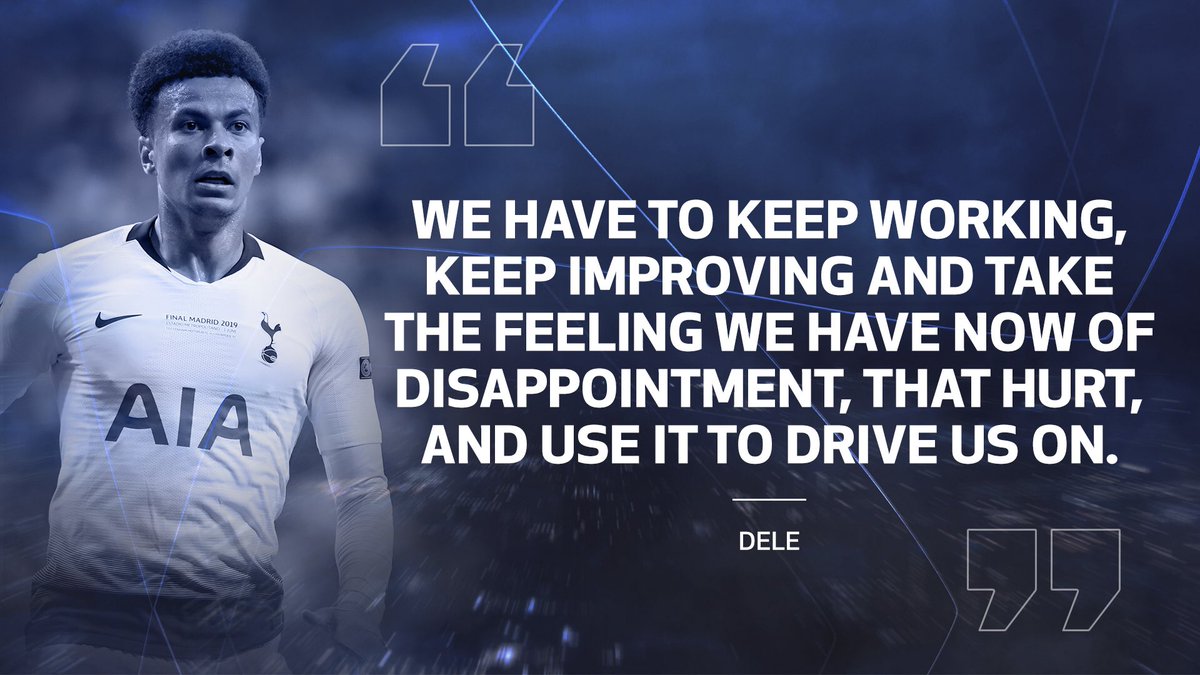 Danny Rose has spoken in recent weeks about how he could be one of a number of players who moves on in order to freshen up the squad, while Kieran Trippier has attracted interest from Napoli and a £25million deal should materialise this summer. The England right-back appeared to say goodbye to the supporters in Madrid and Spurs' press officer vetoed questions about his future in his post-match interview.
Michel Vorm and Fernando Llorente are out of contract and Vincent Janssen and Georges-Kevin N'Koudou will leave as soon as an offer comes in.
When all of those players are combined, it leaves Tottenham looking a very different side to the one their fans have grown so familiar with. Not only will they all need replacing, Pochettino will be desperate to bring in reinforcements that were badly needed already, particularly in central midfield.
Even if prime target Giovanni Lo Celso is not going to come cheap, he has been superb in La Liga and is worth breaking the club's record fee for.
For football's romantics, Spurs' defiance of ordinary boundaries is to be applauded – though Levy has never been a romantic. Exceptionally shrewd, keen to buck the trends, but ultimately a man who understands the business.
Emulating Liverpool must be the goal going forward - a little harder, admittedly, when you've just built a £1billion stadium and have £600m debts to manage.