Barcelona are the La Liga champions for the first time since 2019. By now you will have seen the footage of the players being chased off the turf at RCDE Stadium by furious Espanyol fans after a 4-2 title sealing victory. Dancing in the centre circle at the stadium of your bitter local rivals is an error of judgement. But manager Xavi and this eclectic group of players have been responsible for precious few of those over the course of this season. Now they can deservedly revel in their status as league champions.
They may have to hold onto the cherished memories of this season for a good while. Circumstances may well dictate that this is their last league title for a while. As impressive as the Blaugrana have been in lifting their 27th La Liga trophy, there are numerous long and short term issues casting a shadow over their future.
It is fair to say this title win has arrived against the odds. Much of the summer saw club president Joan Laporta pulling "economic levers" in order to allow the club to sign players while staying within league rules. Essentially this boiled down to leveraging future revenues, such as television and merchandise money, so it could be spent immediately. This means that by definition Barcelona will have less money coming in in the future and, therefore, less to spend on upgrading the playing squad.
Another facility the club used to keep their heads above water was asking players to defer payments they were due. Frenkie de Jong's proposed move to Manchester United never happened last summer in part due to Barcelona refusing to pay the player everything he was owed. Bitterness over Gerard Pique's salary deferral marred his final months as a Barca player before he retired earlier this season.
These issues are not just affecting senior pros. Barcelona's failure to stay under their salary cap is also harming their next generation of stars. Gavi has a lucrative professional contract on the table that he is unable to sign due to the fact the club cannot register him. Despite the fact he has played 93 first team games, the 18-year-old is still registered as a reserve player. The same fate has befallen promising full back Alejandro Balde, who has appeared in 48 first team games. The club runs the risk of losing these starlets for a pittance if they cannot sign them to full professional terms.
LA LIGA CHAMP🏆ONS!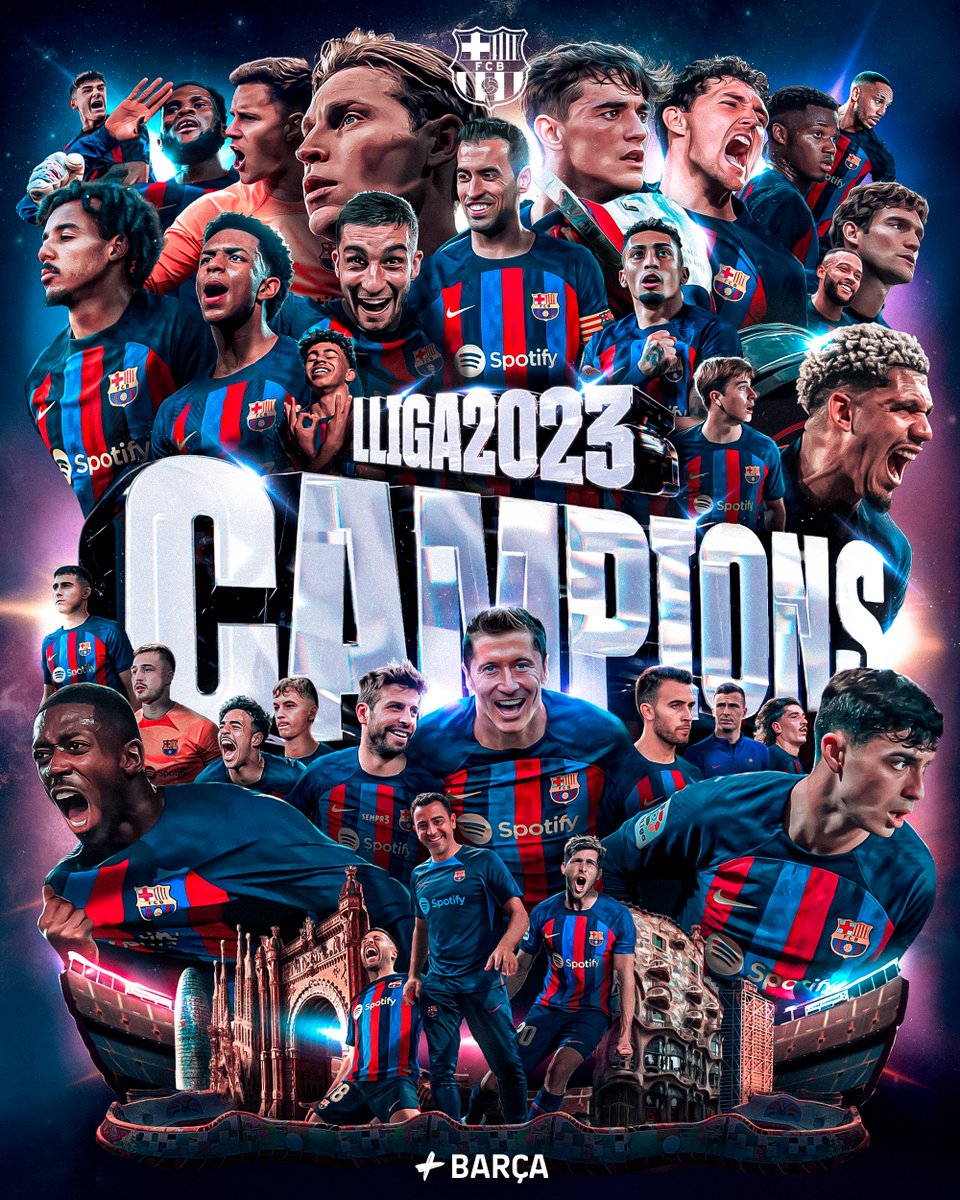 It is clear that Barcelona will need to make sales in order to get their squad in order next season. The club hierarchy themselves have acknowledged that fact. But rather than pump the cash into registering the promising talent at the club, Barcelona look set to try and tap into nostalgia.
Laporta spoke in the wake of the title win about the possibility of Lionel Messi returning to the club. Touching upon rumours of a move to the Middle East, the Barcelona president said, "With all due respect to Saudi Arabia, Barca is Barca, and it is home." He added a promise to "talk more calmly about this" at the end of the season.
Laporta did make a concession to the club's current situation, saying "We love Leo, but we will not move in high figures to bring him in. The club is in an austerity plan." However even a fairly modest wage would require some movements in order to facilitate it. Is this the most effective use of resources considering this team just won the league and Messi is now 36 years old? Moving out players who have just fired the club to a championship to bring in one who is now on the decline is a heart-over-head decision.
One jewel of the club's Guardiola-era glory years will not be playing for Barcelona next season. Sergio Busquets has announced he will leave at the end of this term. The loss of the Blaugrana's heartbeat could have a huge impact on Xavi's team next season. Still one of the classiest holding midfielders in the game, Busquets is close to irreplaceable. The fact Barca will have to do it without a huge outlay in order to meet La Liga regulations could be problematic.
Legends leaving and legends returning while youngsters future's are risked. A toxic financial situation that could have its ramifications felt for years to come. The outlook is not usually this bleak for newly-crowned league champions. Of course Xavi and the team have just registered an achievement to saviour. But Laporta and the board must tread carefully as they plot the course for the newly-crowned La Liga champions. The future of Barcelona depends on it.
*18+ | BeGambleAware | Odds Subject To Change