Adam Hurrey's Top Ten Types of Generic Football Image
11:12, 28 Jun 2017
Birthday cards from your Grandma. Low-budget health insurance adverts. Breaking news stories without any more suitable pictures handy – they all require the deliberately unspecific services of football's stock imagery. The brandless, black-and-white-hexagon design (a spherical truncated icosahedron, geometry fans), a ball with which nobody in the universe plays these days, is a consistent (and often rather deflated) feature.
But, despite their rather aimless appearance, stock images are a precise science - and a big industry. They must often serve a specific purpose, while still looking as generic as possible. There are, conveniently enough for a Top Ten feature, no fewer than ten broad types of stock football image.
10) Spectacularly incorrect bicycle kicks
Much like in the football film industry, there is a general acceptance among stock image producers that the bicycle kick is the most emphatic sight the game can offer. Dozens of anonymous actors are then flung into flying volleys in the pursuit of generic excellence.
Take, for example, this poor soul, forced into goalscoring acrobatics in a completely empty stadium with the worst official ball of all time, the Jabulani.
Eerie settings are par for the course, for some reason, but for this presumed Dutchman it's not entirely clear whether his airborne effort is goalbound or not, such is the oddly-proportioned dystopia behind him.
Interestingly (no, wait, it is) the same "Dutchman" is seen going into a dangerous-looking 50/50 challenge with an 11-year-old goalkeeper on an overcast day in hell. It's not obvious who claims the giant, generic gold ball as the prize but credit to the designers for simply rotating the Dutchman's pose from the previous scene.
Total football, indeed.
9) High-level football wrongdoing
Stock images must reflect the pertinent themes of our time - that's what keeps their cash flow going, after all - and so the last few years have seen a sharp rise in the number of attempts to encapsulate the sinister world of match-fixing.
This one cuts straight to the point: cold, hard cash in the hands of a distinctly Europa League level referee.
Corruption-themed stock images refuse to beat around the bush with their stark juxtapositions. Here's a football manager (or club owner, it's hard to tell from the palms) being arrested in the dead of night in his own stadium.
The message is clear: we'll find you. And when we do, we'll be incredibly serious about it, to the point of mild melodrama:
See, it's not all bicycle kicks and rippling goalnets in the generic football world.
8) Onion bags
Generic football photographers often face a technical dilemma: the bulging of the net is one of the most satisfying sights in football, but gravity is rarely a photographer's best friend in these fleeting embraces of leather on nylon.
But this is where our old black-and-white generic spherical friend comes into its own.
Note, once again, the entirely empty venue, as if generic football fans haven't yet been invented.
Perhaps they've all been generically priced out, and are now sat at home watching generic football on illegal generic livestreams on their generic sofas. Look, there they are!
Generic Illegal Premier League Livestreaming Stock Image Guy and his zero mates (but 9/10 living room rug)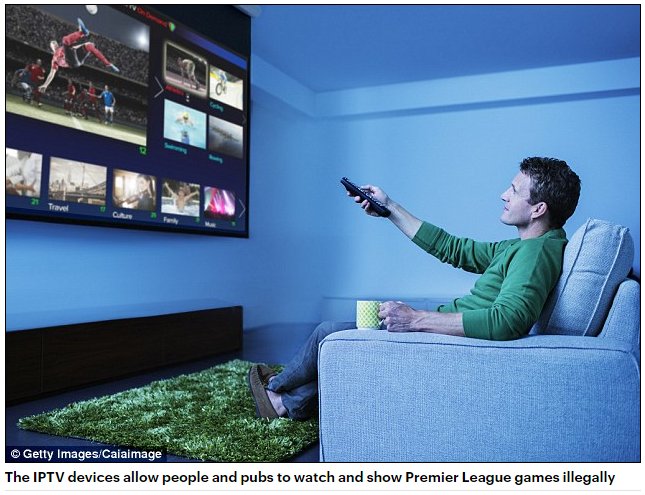 When austerity bites, don't underestimate generic football's ability to make do and mend. Admire this effort, which is simply the one above, but in reverse:
Still, that poignant feather, the only witness to what looks like a very tidy finish indeed.
7) Solo set pieces
For some reason - and it's a theme you may already have detected - the universe of generic football is a tragically lonely one. Invariably, these anonymous, brandless players are engaged in a fierce battle of one versus none. This chap doesn't mind that, though, gleefully thumping home from ten yards (he's given himself a tricky angle this time, mind) to make it 329-0 before half time.
Other less competitive generic footballers seem happy to just to have a generic ball to play with at all, and are seen in various stages of hoofing the ball into non-descript oblivion.
In this world where aimless searching passes are appreciated for their beauty, you suspect that Steven Gerrard could have been the world's greatest generic footballer. Sometimes, these generic players don't even need a pitch - just a terrifyingly vast expanse of green and a £4.99 ball from the local newsagents.
Even when a stadium is available, and thousands of artificial fans pay their hard-earned money to take their seats, there just doesn't seem to be a stock-imagery budget for teammates.
Poor old generic Andrea Pirlo, whose inswinging corner is destined to fly harmlessly out for a goal kick.
6) Overpaid, and over here
When money meets football in generic football, the meaning can become rather vague. It's unclear whether this iconic image is meant to evoke match-fixing or simply spiralling modern wages, but that's 800 Euros and a size 3 boot. Too much, too young?
5) Inexplicable situations
No risks being taken by the defending team here, with their seven-man wall - except for the apparent lack of a goalkeeper behind them. Some sort of nuclear tower looms on the horizon, which might explain why the right-footed version of Roberto Carlos here has completely missed the ball. Sustainable technology might be Abengoa's thing, but free-kick specialists they are not. The true nadir of Manchester United's post-Ferguson era.
4) Vengeance
Sigh. Once again, no fans, no teammates, some ominous weather, the groundsman's been sacked a long time ago, and all that's left is this chap. He appears to be dedicating a goal to a departed family member...or perhaps he's cursing the worst thing that can happen in football: playing without goalnets.
3) Moneyball
As already well established, generic football has an uneasy relationship with cash. We've had referees brandishing it, we've had boots stuffed with it, and now it's time for balls smothered in it. These are the hardened souls of stock football images, and you'll have seen one or all of them at some point.
The stakes start low: this looks like about $4, slapped on a ball that probably didn't even cost that much.
Now we're talking. A good couple of hundred bucks here, surely, but still not enough to upgrade our match ball from a tattered mid-90s playground classic.
Ah, here's the mother lode. Moneyball at its finest, a ball quite literally plastered in twenties.
This is one of those stock images where you'd love to see behind the scenes. Are those real notes? Whose job was it to 1) go out and withdraw the best part of £500 and then 2) actually glue it to a football? Who kept the money afterwards? And was it really all worth it? This is generic football, though, and there are no answers.
2) Injection of Pace
An absolute classic. The 90mph collision of two themes, as logic is propelled through the windscreen. Doping in football remains a tricky subject, with lawyers ready to pounce whenever claims are made, but this - a big syringe injecting a football - gets the message across. Untouchable.
1) Ball in Net, Loftus Road (c.1988)
All that remains is to pay homage to the greatest generic football picture of them all: the Citizen Kane of stock soccer.
At the tail-end of the 1980s, with the BBC's headquarters just round the corner, QPR's Loftus Road was the convenient venue at which to plant a Mitre Delta Multiplex in the back of the net and take a photo, which would then be used for all news segments relating to Wider Football Issues on the sports bit of BBC Breakfast until the end of time:
It's quietly, unassumingly, become the most subconsciously recognisable image in British football. It can be used for anything from fixtures to results, from FA reforms to FIFA chaos.