Five Memorable US Open Tennis Moments
10:36, 29 Aug 2017
With the US Open set to produce plenty of excitement and drama over the next few weeks, it's only fair to pay homage to the prestigious competition by looking at some of the competition's most memorable moments.
Acting as the last Grand Slam of the year, it is often the top players' last chance to impress on the biggest stage, and so it's regularly one of the paciest and most ferocious competitions of the year – and this edition promises to be no different, despite several high-profile absentees.
The day Ashe made history in 1968
The Open Era might be less than half a century in existence, but its influence cannot be understated. Indeed, the first US Open of the modern age bore witness to a true watershed moment when the great Arthur Ashe, not yet a professional, triumphed on August 25, 1968.
Due to his amateur tag, Ashe didn't get his hands on the $12,000 prize, but arguably did something far more important by announcing his arrival, beating Tom Okker, also an amateur, in the final – before going on to establish himself as a phenomenal pro, winning a further two Slam titles.
In achieving his historic win, he also became the first, and still only, black man to win the US Open singles title which was an iconic moment, not least considering the fact that Martin Luther King Jr. had been assassinated less than six months earlier.
A ground-breaking achievement, Ashe's success has been held aloft as a milestone achievement ever since, and it continues to act as an inspiration for underdogs, proving that against-all-odds victories are possible.
Stunning opening night on Arthur Ashe Stadium...
#USOpen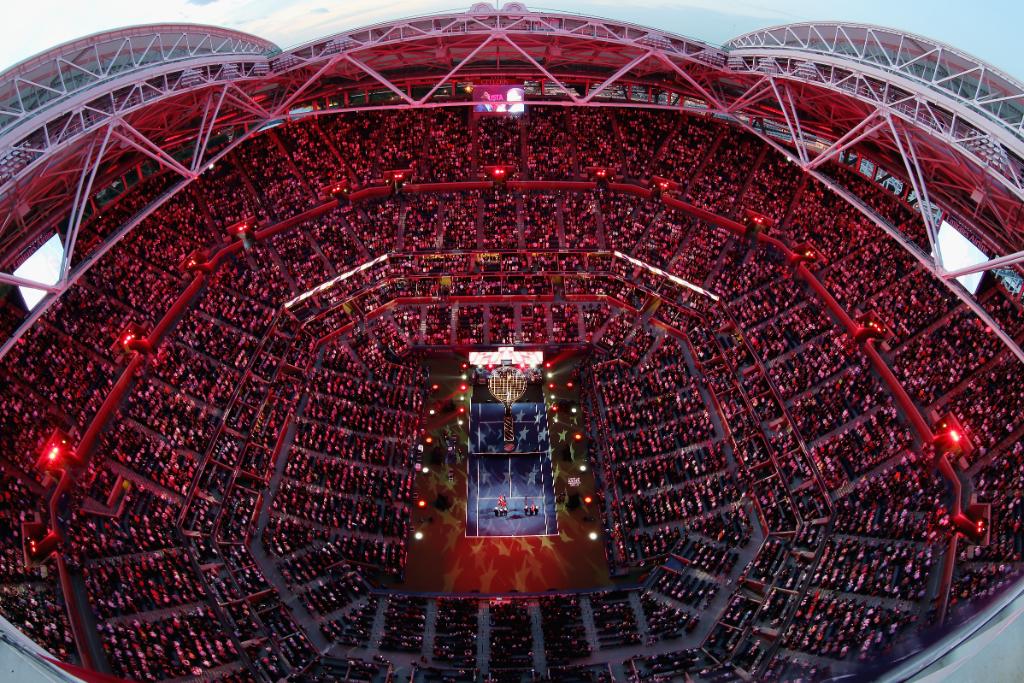 When Agassi called time on his career
When one thinks of legendary tennis stars, Andre Agassi immediately springs to mind.
A serial winner, dedicated player and enormous talent, Agassi's legacy remains a much-lauded and widely celebrated one, not only for its lasting impact but also for its veritable style.
Claiming eight singles titles, Agassi won each of the four Slams, claiming his first at Wimbledon in 1992 and his last at the '03 Australian Open, and he left an indelible mark on the sport.
Normally when a player loses in the third round of the US Open, they don't receive a standing ovation, but that's where Agassi differs distinctly. Getting beaten by Benjamin Becker in what proved to be the American's final farewell match in '06, he exited the court with tears in his eyes and the crowd responded by rising to their feet to shower him with applause and recognition for such an outstanding career.
Forced to retire due to injury, Agassi wasn't the same player in the final few years of his career, and seeing him depart in such a heart-breaking and poignant way was hard to watch, but the fans will always remember him at his peak, dominating opponents with terrific ability.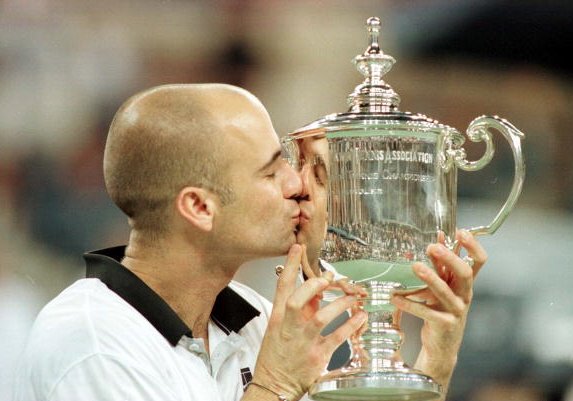 Graf's 'Calendar Slam' triumph
Entering the 1988 US Open tournament, Steffi Graf was on course to achieve something that has not been repeated since.
By beating Gabriela Sabatini 6-3, 3-6, 6-1 in the final, she completed a remarkable Calendar Slam, having won the Aussie Open, French Open and Wimbledon in the same calendar year.
To add to that impressive haul, she had also claimed Olympic gold during the summer to clinch a Golden Slam.
Hitting some phenomenal forehand winners on the day, she made history by becoming the most recent person to win each of the four majors in the same year – the fact no-one has achieved it since speaks volumes about how challenging an accomplishment it was.
A special moment that graced the US Open courts, Graf's run to the final also saw her overcome Chris Evert in the semi-final.
It proved her special talents beyond any doubt and has since seen her celebrated as a unique talent whose nearly 30-year record still stands to this day.
Murray's first Slam crown
Fans of British tennis will not easily forget the day Andy Murray clinched his first-ever Slam title in 2012.
Offering a new side to Murray's game (and his mentality), the public finally saw him join the 'Big Four' as he swatted aside the challenge of Novak Djokovic in the final at Centre Court, having overcome big names like Milos Raonic, Marin Cilic and Tomas Berdych en route.
Winning a first-set tiebreak against his Serbian opponent, the fiery Scot took charge of proceedings from the get-go before claiming the second set.
Although Djoker fought back to claim the next two and push it to a decisive fifth set, Murray held firm and won out.
It proved to be a breakthrough moment in his career – he now has three Slam titles to his name and is one of the best players in the world who will be eager for a positive start to 2018 after his disappointing withdrawal from the US Open.
Happy 30th Birthday to Andy Murray, US Open 2012.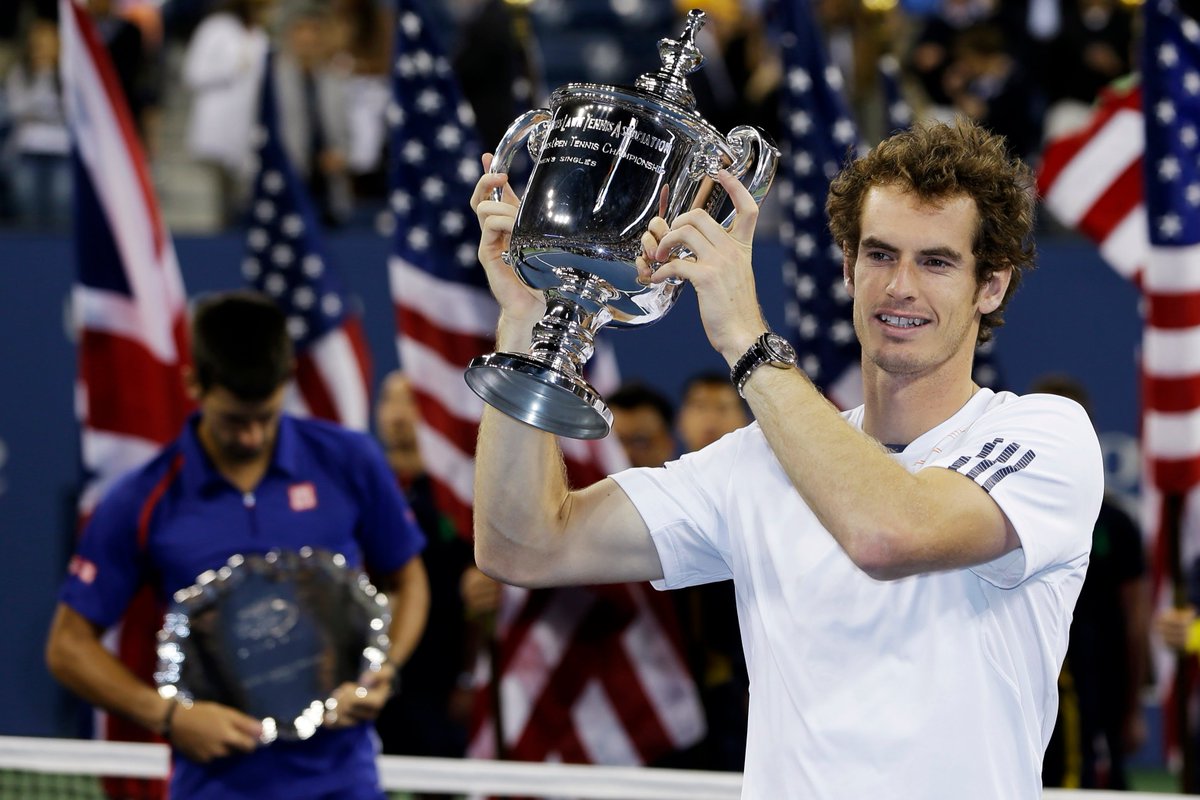 Williams, the first African-American woman to win in Open Era
To say Serena Williams has had an extraordinary career would be putting it mildly.
One of the greatest players in the sport's history, Williams boasts the record for the woman with the most Slam singles titles in Open Era history (23) and is just one behind equalling Margaret Court's all-time record (24).
A powerhouse of the game, her talents are undeniable but there was once a time when Williams was a relatively unknown quantity, still searching for her initial title.
Following her 1999 US Open win at just 17 years of age, however, the landscape of women's tennis would never be the same again when she overcame Martina Hingis – just two years after her sister, Venus, had fallen to the same opponent at the same age in the '97 final.
In triumphing, Williams became the first African-American woman since Althea Gibson to win the US Open, thus ushering in a new era of dominance for herself as well as pushing women's tennis to gain more publicity.
Next year will see her return to action following her pregnancy – and fans should be excited.