The 30-year-old has called time on a successful playing career
19:01, 01 Dec 2021
Johnna Konta, the former British number one and Wimbledon semi-finalist, has called time on her tennis career at the age of 30, having proudly carried the British flag for females up and down the country.
Although recent months have been blighted with injury, and that has been one of the main reasons that has contributed to her early retirement, Konta took British tennis back to the pinnacle of the women's game, and her impact on the younger generation cannot be understated.
"Grateful, this is the word that I've probably used the most during my career, and is the word that I feel explains it best at the end. My playing career has come to an end, and I am so incredibly grateful for the career that it turned out to be," the 30-year-old wrote in a statement on social media.
It was quite the career as well. Having broken through as a teenager, the Australian-born right-hander established herself as the best Britain had to offer and by 2016, was a genuine contender for the Grand Slam titles. That year she reached the final four of the Australian Open and that propelled her amongst the elite of the women's game.
The following year she made the semi-final at Wimbledon, eventually losing to the legendary Venus Williams but her performances at the major tournaments and WTA events meant she hit a career high ranking of fourth. And she bounced back from a disappointing 2018 with a thumping 2019 which saw her reach two major quarter finals, and the semi-finals at Roland Garros.
A little update from me 👋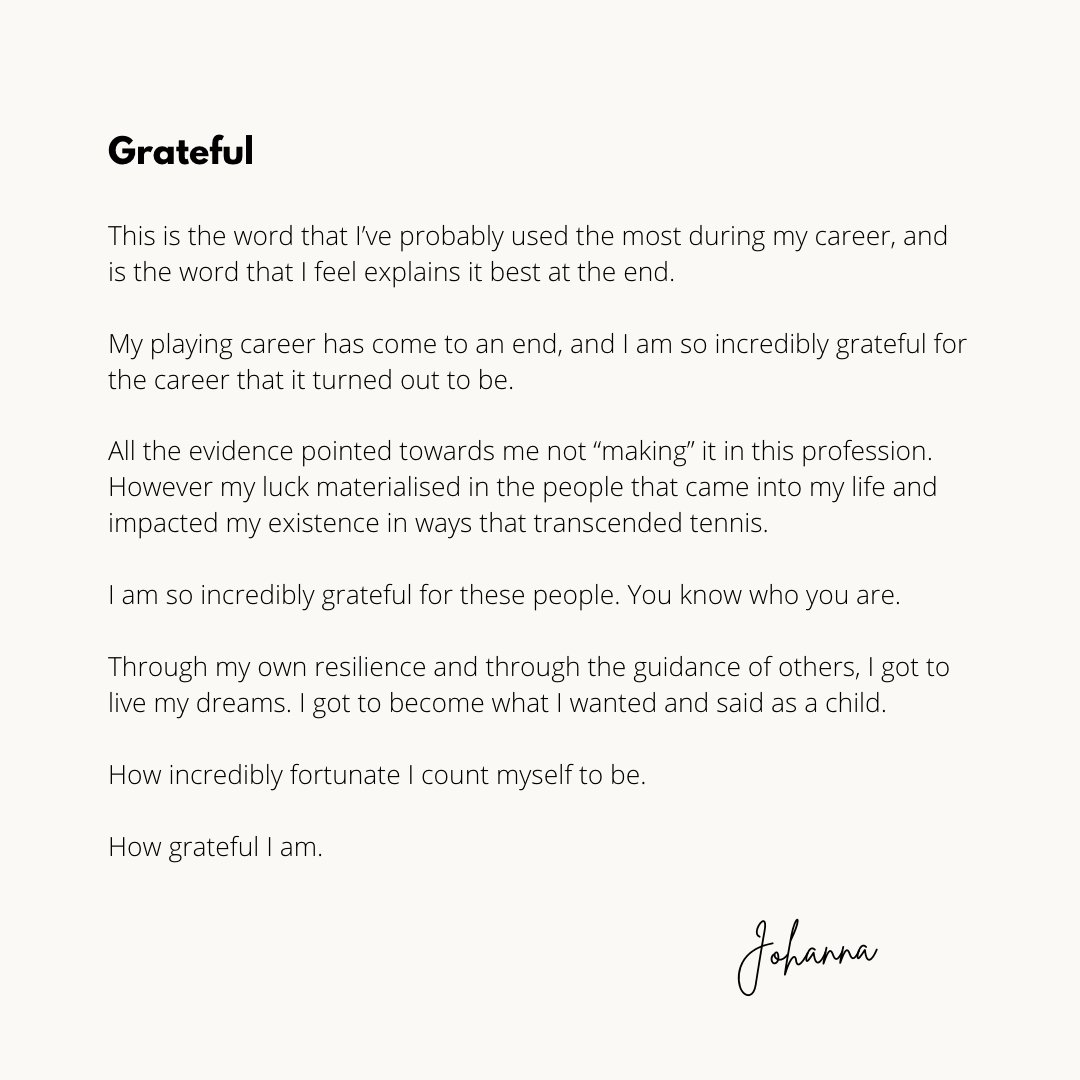 Although she never quite made it over the line and into a Grand Slam final, Konta led the way for women in British tennis and was the flag bearer for the sport in this country. Konta kept the media talking about the female game and her runs to the final four of these events will have provided the inspiration for several young girls to take up the sport.
"All the evidence pointed towards me not 'making' it in this profession," she continued in her statement. "However my luck materialised in the people that came into my life and impacted my existence in ways that transcended tennis. I am so incredibly grateful for these people you know who you are.
"Through my resilience and the guidance of others, I got to live my dreams."
We now have teenage sensation and US Open winner Emma Raducanu as our British tennis hero after the years of success with Sir Andy Murray, but in the years between the two Konta made a name for herself and in turn, made sure our love for the sport didn't waver.