It is better to stop a fight too early than too late
16:00, 20 Feb 2023
Leigh Wood was stopped in seven scintillating rounds by Mauricio Lara for the WBA featherweight championship on Saturday night. A superb scrap that ignited rematch talk almost as soon as the final bell rang, there was also a far more troubling theme to some of the post-fight discussion.
Social media was awash with fans questioning Wood's trainer, Ben Davison's decision to throw in the towel when he did. The fighter himself protested at the time and, with ten seconds left in the round, many viewers argued that the Nottingham man could have easily seen out the round. It was a view backed up in the DAZN studio, where the general consensus among the ex-fighter pundits was that Wood should have been given a chance to carry on.
Those shouts, however well-intentioned, were misguided. Many seemed to cite the age-old idea of allowing a champion to be treated differently than a challenger. That because Wood was the WBA titleholder he should have been afforded extra seconds as this was no way to lose a belt. These comments do not convey the devastating impact that extra seconds could have had on the career and indeed the life of Leigh Wood.
By the time the towel flew in, there were six seconds left on the clock. Wood was visibly shaken and had trouble obeying the referee's instructions. When he did eventually raise his gloves and walk forward as instructed, he did so with all the grace of a reveller leaving the pub in the early hours of New Year's Day. Could he have survived another six seconds?
Perhaps. But regard the shot that knocked him down in the first place. Lara dropped his shoulder and sliced in a left hook that temporarily separated Woods from consciousness. The set-up and the punch took under a second. Lara would have had enough time to land six such blows. Suddenly letting Wood carry on goes from an act of kindness to an act of cruelty.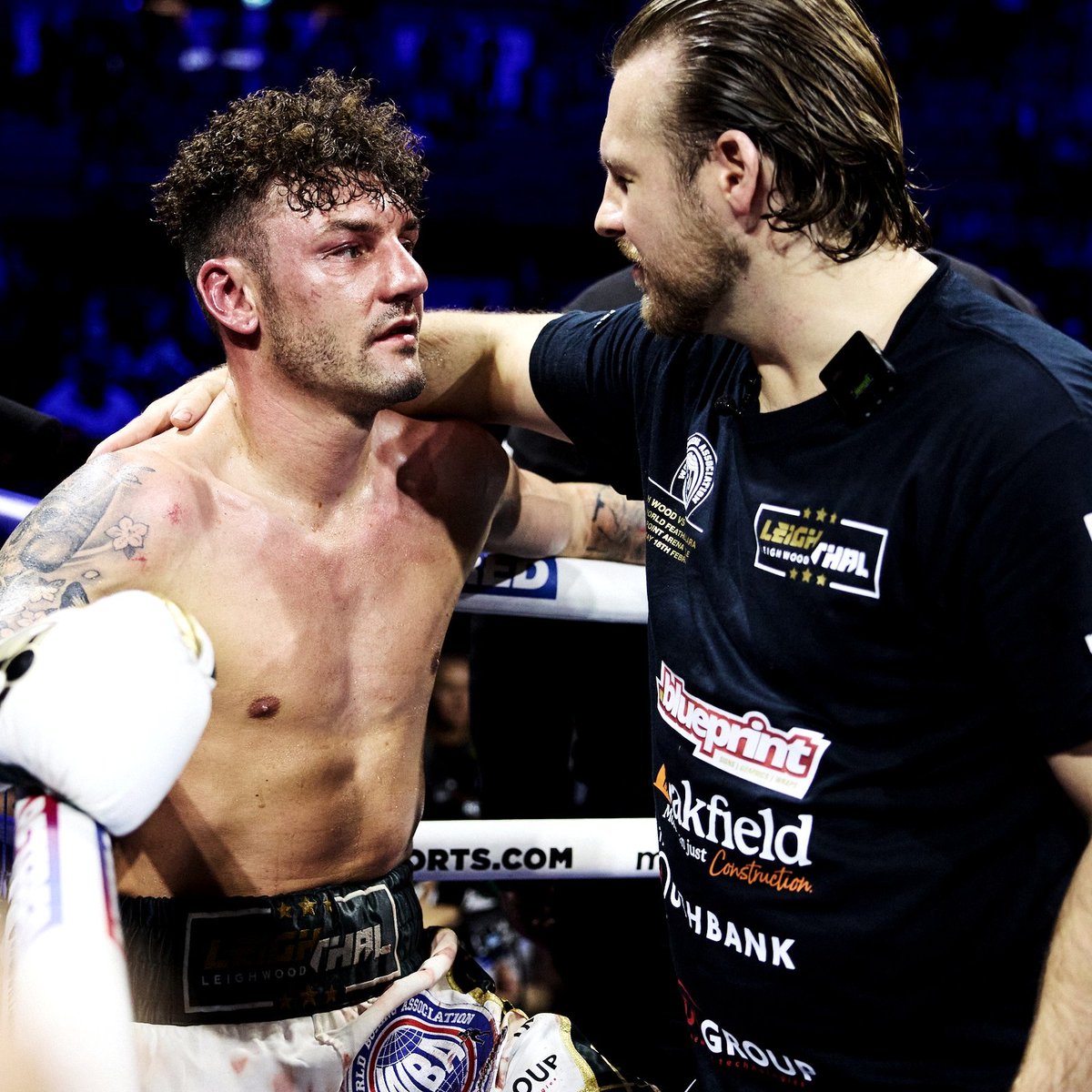 Davison's role has been criticised. Wood was the first to do so, but then a fighter in the heat of battle will always protest. 'Leigh-thal' has since walked back his groggy protests on Twitter saying, "I stand by my coaches (sic) decision. I know he cares about me. Boxers sometimes have to be saved by themselves, I have more big nights ahead."
The crucial thing to remember with Davison's intervention is his proximity to the action. Wood was right in front of his own corner when the referee made him undergo his checks before restarting the fight. Davison could see the whites of his fighter's eyes. No trainer deliberately pulls their fighter out early for no good reason. Davison benefits far more from training a world champion than a defeated man. But a trainer's primary duty is to protect their fighter's health. Davison acted with that interest close to his heart.
Boxing's early stoppage debates are like a potentially-fatal version of football's dreary VAR discussions. The bottomless pit of social media demands content beyond and surrounding an event. There are only so many ways you can analyse the techniques, abilities and performances of the principles in a boxing match. Even the most enthralling fights eventually run dry of superlatives. This leaves us with the minutiae. Every decision taken by not only fighters but trainers, judges and officials is picked apart endlessly. Look at the reaction to Josh Taylor's controversial split decision win over Jack Catterall last year. The decision was suspect but gauging social media reaction, you'd think Catterall had knocked him down in every single round and twice in the 12th. It was an obscene overreaction fostered in social media's need to obsess.
Let's hope the Wood furore fades quickly. The last thing we need is trainers and referees reluctant to act in a fighter's best interest. The fear of a Twitter firing squad cannot be at the forefront of the minds of those tasked with protecting a boxer's health. It is a cliche, but a stoppage that arrives too early will always be more palatable than one arriving too late.
*18+ | BeGambleAware | Odds Subject To Change