Stay tuned for all the biggest updates throughout the day
09:16, 14 Mar 2022
Last Updated: 14:10, 14 Mar 2022
Welcome to The Sportsman's LIVE football blog, where we will be bringing you all the biggest updates, plus the quirkiest stories from around football throughout the day. There will be plenty of reaction to the weekend's Premier League action while there will also be a lot of build-up to this week's Champions League Round of 16 second-leg ties for both Manchester United and Chelsea.
Stay with us you won't want to miss it.
Man City to continue fine record at Palace?
Get involved on our Twitter page...
Tav strikes again...
Another win and another goal for the Rangers skipper this weekend...
ICYMI: Arsenal vs Leicester reaction
Read our reaction from the game at the Emirates Stadium yesterday evening.
Rodgers labels Ramsdale best English goalkeeper
Leicester City boss Brendan Rodgers has labelled Arsenal goalkeeper Aaron Ramsdale the best English shot-stopper at the moment.
Rodgers on Ramsdale:
"For me he's the best English keeper at the moment. He's top. His progression since he came to Arsenal, he's dealt with that really well. He's got a really nice calmness to his game."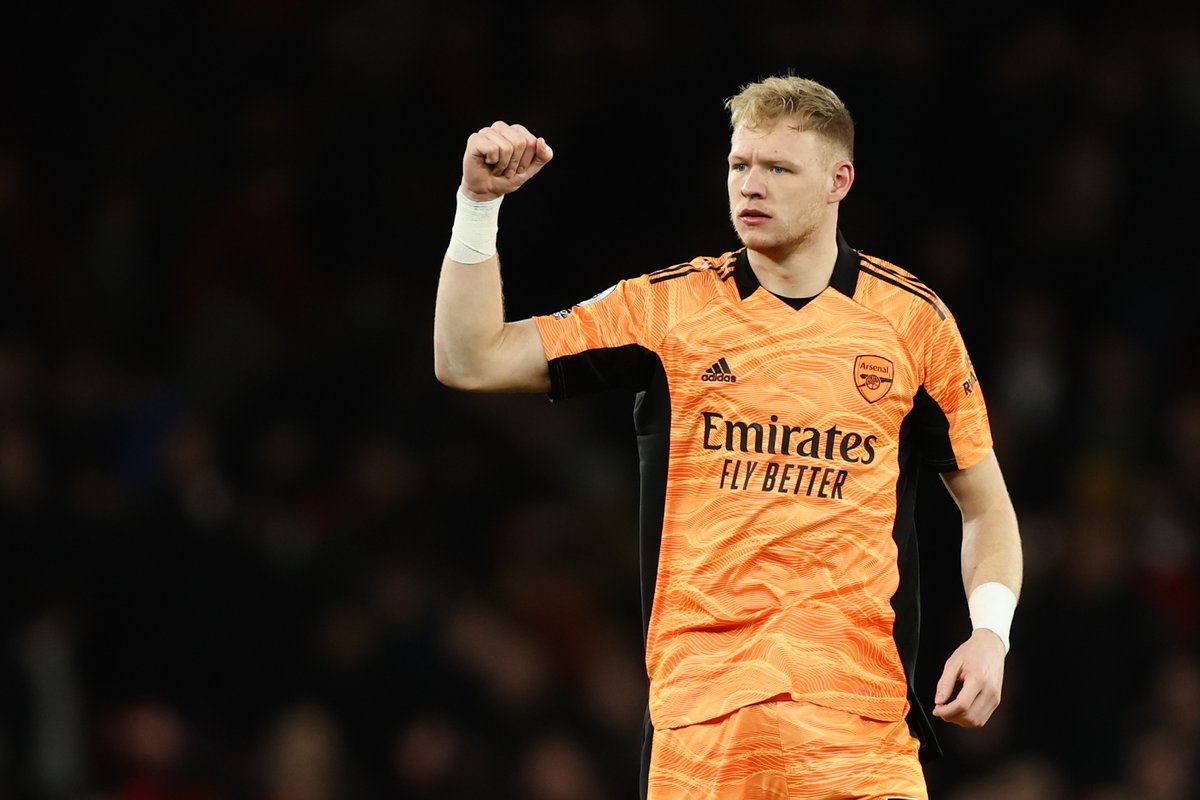 Raph to Barca?
Barcelona are interested in Raphinha alongside Premier League clubs, including Liverpool [Chelsea wanted him, now in stand-by]. Barça already discussed about Raphinha with Deco. 🇧🇷
#FCB
No talks yet with Leeds - as price depends on their PL future and potential buy out clauses.
Man United still clear...
Sevilla joke about ringing Brentford for Toney
When a Sevilla fan called on the club to bring on Anthony Martial, he just said "Toney". Of course a certain Brentford striker goes by that name and Sevilla' admin wa quick to respond.