Stay with The Sportsman for all the latest from the big fight in Las Vegas
04:12, 10 Oct 2021
Last Updated: 06:09, 10 Oct 2021
Morning all! What are you doing up at this time?
It's Tyson Fury v Deontay Wilder. Again!
The WBC Heavyweight Championship is on the line, but will the Manchester lad put paid to the American once and for all?
Stick with us throughout the morning for the round-by-round, punch-by-punch latest.
The last word
Our Joey Mills rounds up what was an incredible fight. Tyson Fury's confirmation caps a sensational trilogy against Deontay Wilder.
Enough said!
Steve Bunce: "Is that the best fight you've ever seen?"
Tyson Fury: "No idea, because I wasn't watching it... I was in it."
Never change, Tyson!
What a fight!
We'll overlook Tyson Fury's dubious reworking of Walking In Memphis to 'Walking In Vegas' in his post-fight interview and linger on what an epic fight that was. Fury had Wilder down in the third only to then taste the canvas twice in the fourth. But thereafter it was all Fury, with further knockdowns in the 10th and, most crucially in the 11th. Wilder had been hanging on like Rocky Balboa until that eventual knockout.
FURY RETAINS HIS CHAMPIONSHIP
Round 11: FURY WINS!
Finally Tyson Fury finishes the job, knocking Wilder down for a third time and the referee calls it. There was no way the American could get up that time.
Round 10: WILDER DOWN AGAIN
Fury gets Wilder rocking early in the 10th, and the American looks increasingly exhausted. Wilder then goes down for a second time after getting maybe a little too adventurous and walking straight into a Fury right. After getting off the canvas, Wilder absorbs a huge right cross and uppecut before somehow delivering a flurry of blows which momentarily halt Fury in his tracks. What a fight!
Round 9: Wilder still fighting but Fury in command
Out of almost nowhere there are a couple of decent right hands from Wilder, bringing the American crowd back to life. But it's Fury who lands the bigger shots in the round once again, leading Wilder to hang on desperately in the clinch. The challenger then lands a great uppercut, again proving he's still around.
Round 8: Fury dominating
After being told by his trainer SugarHill Steward between rounds to keep jabbing, Tyson Fury piles on the pressure. Wilder is completely out on his feet, and the Gypsy King spots his opportunities to get in a couple of decent combinations. Wilder is rocked again, and he has nothing approaching a defence as Fury finds the mark with regularity.
Round 7: Wilder is all over the place
A couple of HUGE shots from Tyson Fury, and Deontay Wilder is absolutely all over the place. He momentarily looks set for the canvas but somehow sees out the round. This is Fury's fight good and proper as things stand.
Round 6: Fury on the front foot
Wilder is now swinging wildly as Fury shows signs of peaking at the right time. He's getting stronger as the fight settles down, and it's back towards the sort of gameplan he would have come in with for now.
Round 5: They're going blow for blow
This is ridiculous fun! Fury rocks Wilder, then Wilder rocks Fury. The American is tiring but occasionally delivering big blows to check the champion.
Round 4: NOW FURY IS FLOORED TWICE!
Just as Wilder looked to have completely lost his way, he sends Fury to the floor with a big right and the champ is rocked big style. Wilder then knocks him down for a second time and the American is right back in this fight. Incredible stuff!
Round 3: Wilder DOWN and holding on!
Deontay Wilder really goes for it with some big combinations but then Tyson Fury lands a huge right which sends the challenger to the canvas. And he's all over the joint. By the bell, Wilder looks in immense trouble and surely he's just holding on at this point.
Those ring walks were big fun!
.@BronzeBomber has made his way to the ring.
You know what comes next ...
#FuryWilder3
PPV ➡️
Round 2: Fury finding his range
Tyson Fury is far more attacking in the second round, with a couple of one-two combos testing Wilder. The two fighters then trade big rights as the bout starts to really heat up.
Round 1: Wilder on top early despite big right
It's a great first round from Deontay Wilder for the most part, probing at Fury with the left jab and sending in the occasional right to the champ. But Tyson shows he's got something to give himself with a massive right hand which rocks Wilder momentarily.
The Champ Is Here
Big E is back to introduce our WBC/The Ring/Lineal champion. Wonder how much they paid E on Cameo for these? Proper Eurovision entry stuff this, with tattooed geezers dancing, a bloke with a drum, an actual army and a guy blowing enthusiastically into a horn. No, I'm not sleep-deprived, this did actually happen.

Fury is dressed like a Roman Emperor as he strides down the ramp to 'You Shook Me All Night Long' by AC/DC. If you weren't awake before, you must be now. This is truly rousing stuff from 'The Gypsy King'.
Nice Of You To Join Us, Deontay
'The Bronze Bomber' has finally decided to grace the T-Mobile Arena with his presence. WWE Champion Big E delivers a booming introduction on the video screens, and the challenger is out. Just a low key sparkly mask and some necklaces this time, rather than the goth spacesuit he had on last time. Wise move.
Wilder Delay
The challenger is delaying the ring entrances, as his trainer Malik Scott appears to be giving him some last minute inspirational words in the dressing room. At least Wilder isn't dressed like a member of Slipknot this time...
Ajagba's 0 Had To Go
Slick Cuban Frank Sanchez had far too much for Nigerian puncher Efe Ajagba. The two unbeaten fighters played out a cagey bout that suited Sanchez, and 'The Cuban Flash' knocked his man down in the seventh on the way to a unanimous decision.
In the battle of the undefeateds, Frank Sanchez picks up his 20th victory by unanimous decision over Efe Ajagba 🙌
Buy
#FuryWilder3
PPV: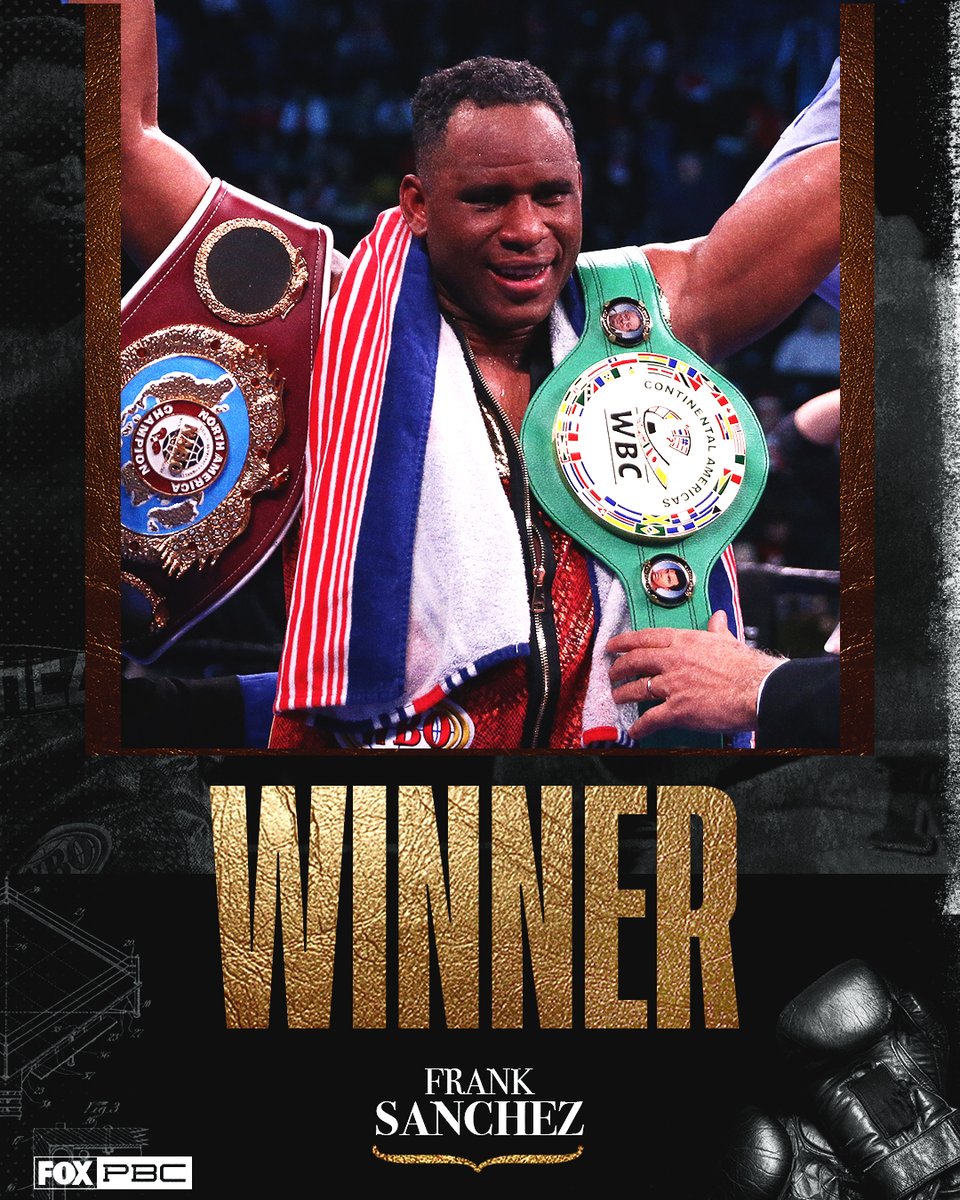 Veteran's Day
Old stager Robert Helenius repeated the trick, scoring his second win over popular Pole Adam Kownacki. This bout was not a patch on their previous fight, a minor heavyweight classic. It was one-sided stuff, with Helenius dominating from range before opening up with seriously heavy leather. Kownacki looked for a way out, and got disqualified for repeated low blows in the sixth round.
Robert Helenius (31-3) does it AGAIN and hands Adam Kownacki back-to-back losses after the ref disqualifies Kownacki 👏
Buy
#FuryWilder3
PPV:
Berlanga Survives A Scare
With Halloween approaching, they could probably sell Marcelo Coceres masks this 31st October, considering the state Edgar Berlanga left his face in. The Argentine pushed the unbeaten Berlanga all the way in a tremendous effort, but 'The Chosen One' took the decision nod.
Marcelo Coceres pushed Edgar Berlanga to the limit despite fighting with a shut eye 👁
#FuryWilder3
(via
@TRBoxing
)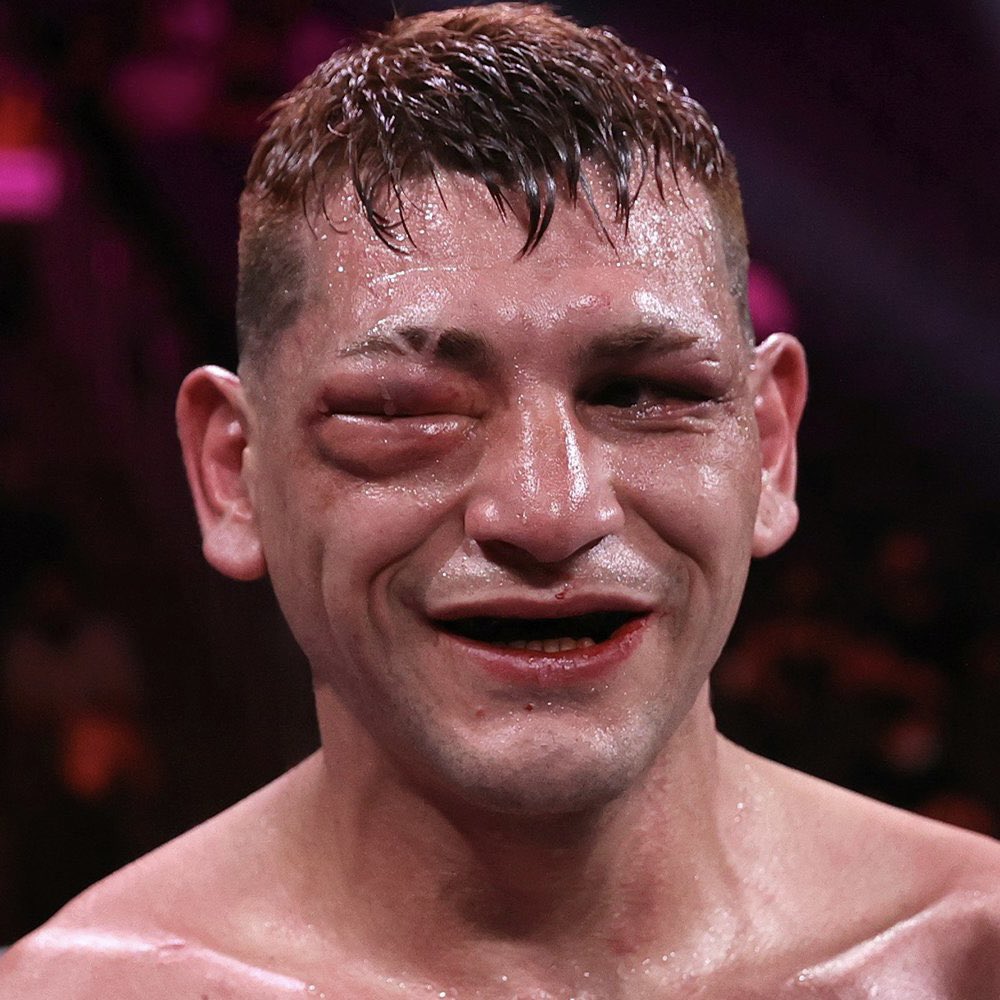 Opening Fight Upset
The first televised match-up of the night provided a big upset, as former unified light middleweight champion Julian Williams lost via split decision to unheralded Vladimir Hernandez. The Mexican boxed superbly, walking through Williams' early power shots to pin his foe against the ropes and open up with combinations. Williams looked short of ring fitness, having not fought since January 2020, and found himself out-hustled and out-fought. Hernandez overcame cuts over both eyes to triumph on the scorecards.
Vladimir Hernandez wins by split decision against Julian Williams in the super welterweight bout.
#FuryWilder3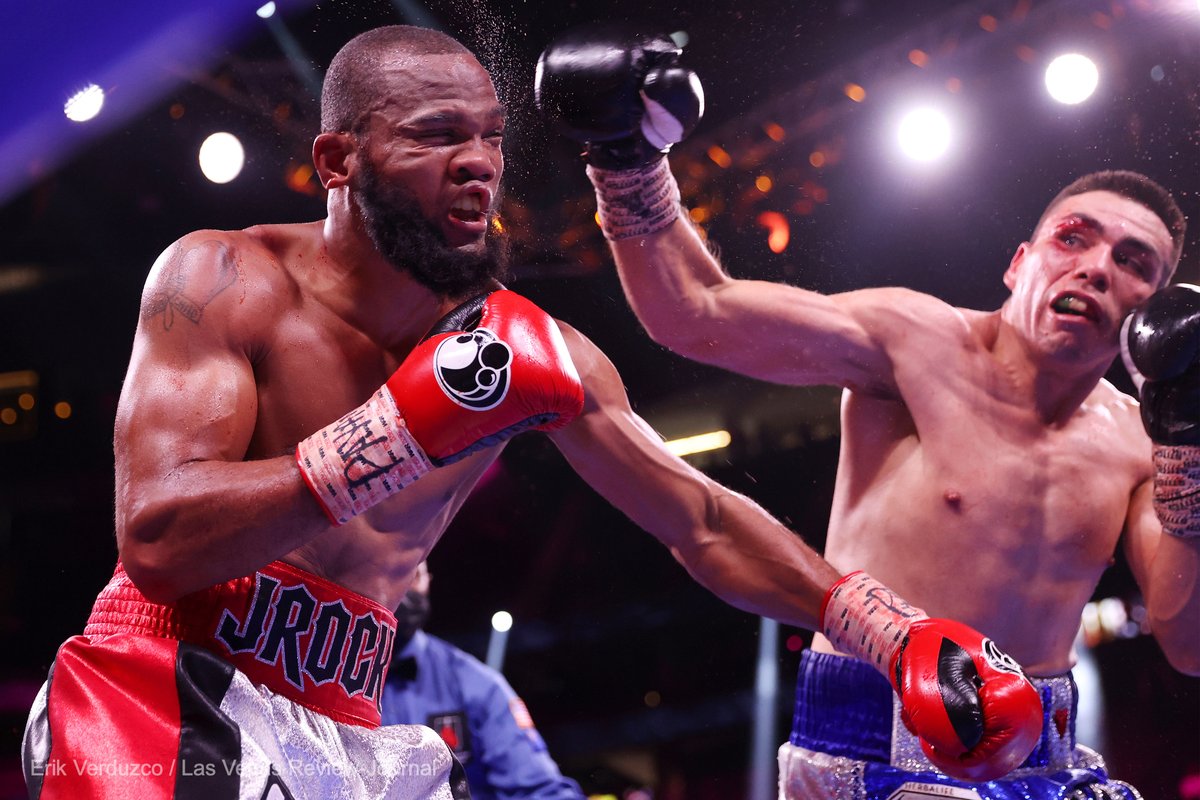 Fury vs Wilder III Is Finally Here
The first one was a resurrection. The second was a demolition. What is going to happen this time when Tyson Fury defends the WBC, The Ring Magazine and lineal heavyweight titles against Deontay Wilder? Join The Sportsman for live round-by-round updates from the big fight. We'll also be catching you up on all the big happenings from the undercard. Seconds out...