The 31-year-old is confident of beating the Brit once again
15:33, 28 Nov 2019
What a whirlwind 2019 Andy Ruiz Jr has had.
Plucked from obscurity to fight Anthony Joshua in place of the disgraced Jarrell 'Big Baby' Miller, Ruiz Jr defied the odds to nab the unified heavyweight titles from the Brit at New York's Madison Square Garden.
Since that night in June, he's enjoyed unadulterated celebrity status as the man who made AJ taste canvas, stopping him in the seventh round of one of the biggest boxing upsets in recent history.
Ruiz will now face Joshua again in Saudi Arabia in the highly-anticipated rematch billed 'Clash on the Dunes,' and says he has already 'visualised" another triumph over his Watford-born nemesis.
"Right now, we are meditating, we are preparing, we are getting sharper in the ring and training as well. We are visualising the fight and becoming victorious," said Ruiz.
"To all my fans please come and support me, it's going to be a huge fight, it's the Clash On The Dunes. We are two big guys fighting each other, looking to be the Heavyweight Champion of the World."
The 31-year-old is hoping to stun AJ once again but allowed himself to be stunned by the brand-spanking new 15,000 seater stadium where the two pugilists will go toe-to-toe in under a fortnight.
"It's amazing man, it's crazy how they built everything in a month and a half. It's amazing to be fighting over here, it's going to be really historic and I'm planning to make history over here," said Ruiz, who first made the journey over to the Kingdom of Saudi Arabia on the promotion trail back in September.
"It's a lot different. When I first got here, none of this was here so it's unbelievable. All the workers and all the people who have put their efforts in, their designs in this event and this arena is just something amazing."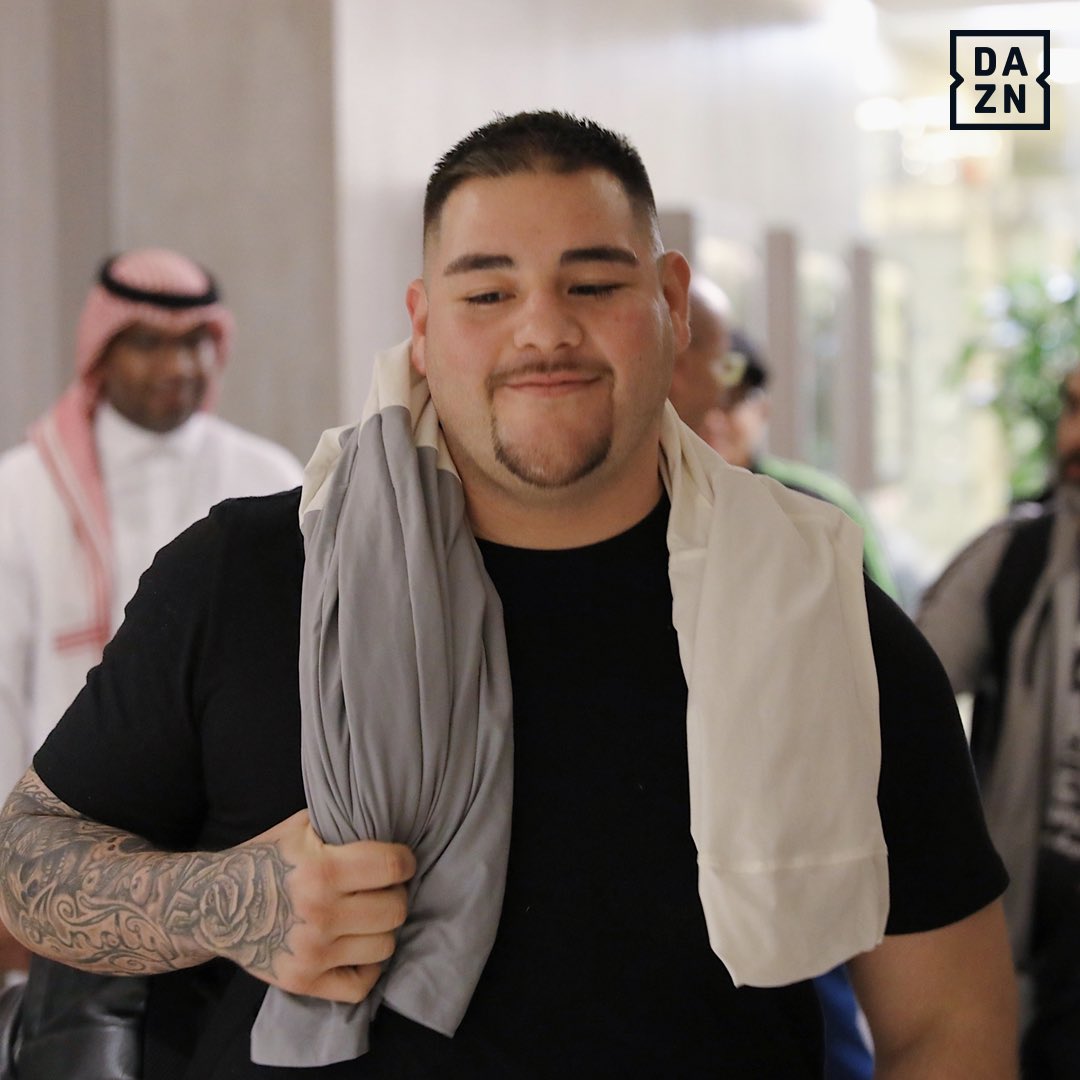 The stadium site reportedly measures across 10,000 square metres, required 3000 square meterage of scaffolding, and 295 tonnes of steel that would stretch 57km if laid out in a line.
Joshua will be determined to grab back his WBO, WBA, IBF and IBO belts at the venue, and appears to have shed a heap of weight, leaner from his previously recorded 17-and-a-half stone.
"He's trying to take my belts away so I'm going to do everything that's possible to win and I'm going to do it for all my people," Ruiz added.
"They can expect to see someone who is not giving up and doing everything possible to win, God willing we are going to take this victory."