Petr Cech has signed up to the Guildford Phoenix ice hockey team
14:25, 10 Oct 2019
Chelsea great Petr Čech is taking his shot-stopping prowess from the pitch to the rink after announcing that he's set to prolong his sporting career in becoming part of the Guildford Phoenix ice hockey set-up.
The former Czech Republic international goalkeeper, who announced his retirement from football after a twenty-year career at the beginning of 2019, will be netminder for the Surrey-based sports team. His debut for the Phoenix, who play in the National Ice Hockey League second tier, could come this weekend against Swindon Wildcats 2.
"I am delighted to have the opportunity to play with the Phoenix to get the match experience," the 37-year-old said in a statement.
"I hope I can help this young team achieve their goals. After 20 years of professional football, this is going to be a wonderful experience for me to play the game I loved to watch and play as a kid."
Čech is keeping his role as a Director of Football at Chelsea, the club where he spent 11 years and made close to 500 appearances, winning four league titles and the Champions League. He also holds the record for most clean sheets in Premier League history (161).
Čech's new ventures echoes the footsteps of another goalkeeping great, Lev Yashin. 'The Black Spider', who was part of the Soviet side that won Olympic Gold in 1956, the only goalkeeper to have been named European Footballer of the Year (1963), and was voted the best of the 20th century in his position was initially an ice hockey player. Yashin gave up a prospective career in the sport four years into his two-decade long tenure in net for Dynamo Moscow.
Switching studs for blades, they aren't the only players to make the leap between sports. Have a look at the five below...
Petr Cech has signed for ICE HOCKEY team Guildford Phoenix! 🤯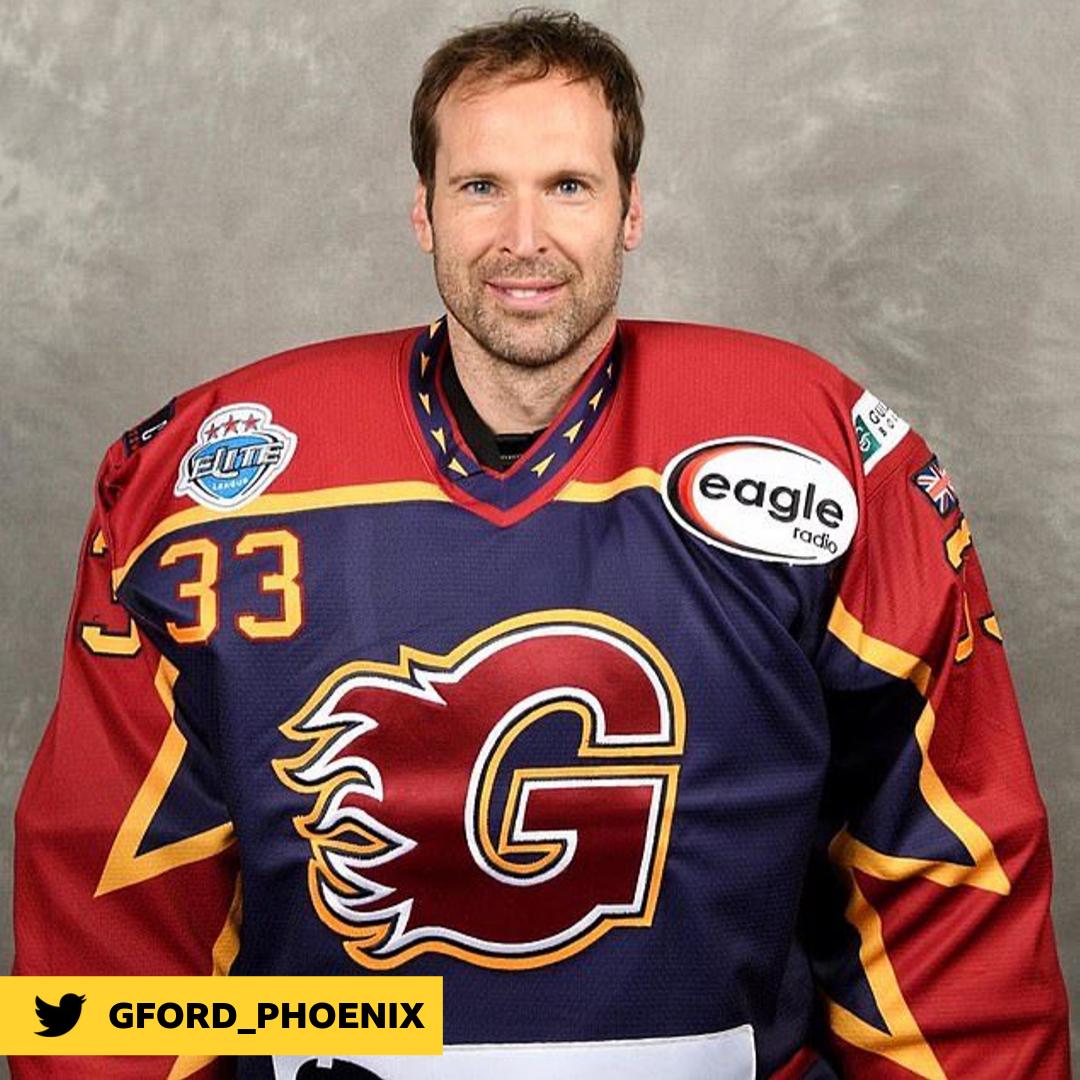 Michael Jordan - Basketball / Baseball
Perhaps the most notorious case of a multi-sport athlete was memorably documented in Michael Jordan's biopic Space Jam. 'His Airness' shocked the world in October 1993 when he announced his departure from the Chicago Bulls after nine years and three Championship titles.
In February 1994, Jordan, ten days short of his 31st birthday, signed a contract with the White Sox to play baseball, a game he had had to quit to focus on basketball at the age of 18. Jordan eventually grafted in the Double-A minor league with the Birmingham Barons.
However on March 10 1995, Jordan returned to the Bulls and the NBA - "I'm back" was all that was needed to be said.
Rebecca Romero - Rower/ Cyclist (Olympian)
The first British athlete and only the second woman in history to win medals in two different Olympic sports at the summer games; Romero, who was appointed MBE in 2009, is a real British belter.
Romero won gold on the cycling individual pursuit at the 2008 Beijing Olympics four years after winning silver at the Quadruple skulls in rowing.
Romero has modestly played down her move across Olympic sports;
"It wasn't really a decision to change from one sport to the other. I made the decision to retire from rowing and then, within the following month, I had the opportunity to do a bit of testing for the cycling team. They were looking for new talent to fast track for Beijing."
Rebecca Romero won rowing silver in 2004 before switching to cycling and taking individual pursuit gold in 2008!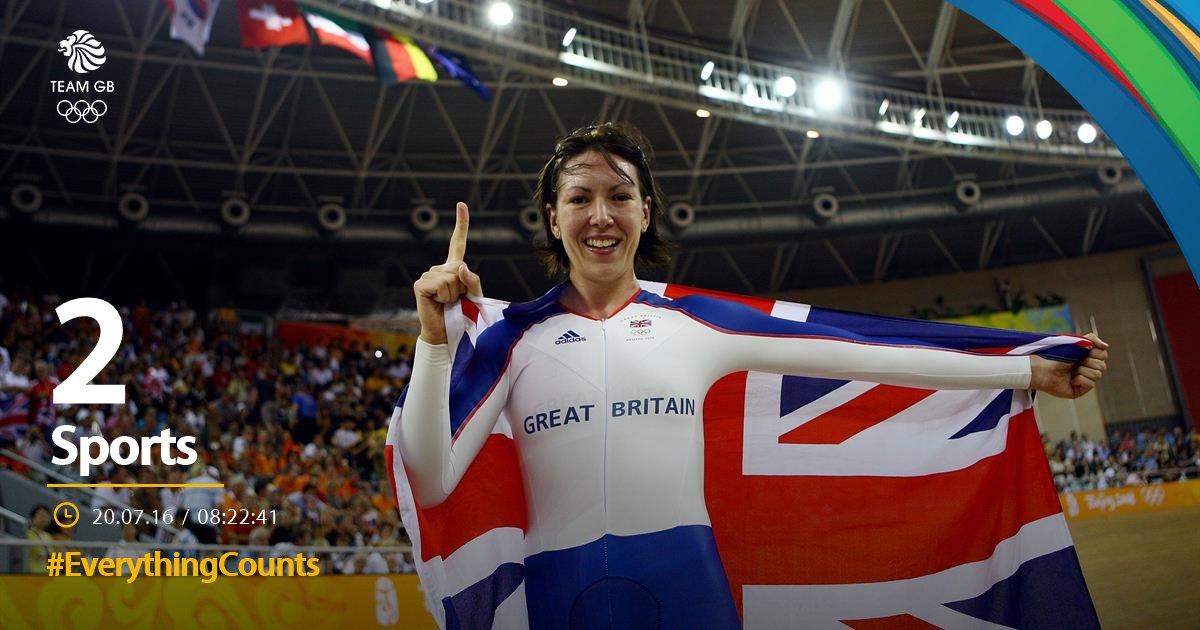 Paolo Maldini - Footballer / Tennis player
The greatest defender of all time? Arguably. The greatest tennis player of all time? Most definitely not. The magisterial Maldini spent an unbroken 25 years , his entire football career, with Milan from 1984 until 2009. To put this in perspective, this period stems from playing alongside Ray Wilkins to Robinho with the Rossoneri. As a player, Maldini collected a haul of 23 trophies including five Champions League titles.
There was another piece of silverware Maldini was keen to add to his illustrious cabinet, however. In 2017, when his professional football days were long over, Il Capitano earned a wildcard call-up in tennis doubles at an ATP Challenger tournament. At 49-years-old he partnered the 46-year-old Stefano Landonio (that's a combined age of 95 - quick maths).
Unfortunately, Maldini and his teammate's pursuit of the Aspria Tennis Cup ended quite swiftly, being knocked out by the partnership of Tomasz Bednarek and David Pel, with a score of 6-1, 6-1.
Maldini's tennis career lasted 42 minutes.
Rachel Morris - Cyclist / Rower / Skiier
Fancy being put to shame? Read on. It seems that when Rachel Morris turns her attention to a sport, she's going to conquer it. Morris became Team GB's first-ever handcycling gold medallist at the 2008 Beijing Paralympics. Just the one measly gold medal? Hold your horses, reader.
Next up it was 2016 in Rio de Janeiro. This time Farnham-born Morris switched to rowing, and of course, took to the water like a duck to, well... water. At 33-years-old in Brazil another gold was on its way, in the single skulls event.
In 2019, Morris announced that land and sea wasn't enough - success on the snow is on the agenda. In February she became the first woman to represent Great Britain at the World Para Nordic Skiing Championship.
"I've always wanted to do a winter sport and the opportunity just came along," she said when interviewed earlier this year by BBC Sport.
"Part of me wondered if I was stupid for wanting to start at the bottom again, but the other part of me was saying it was a great opportunity and I should give it a go and see what happens.
"It is amazing to get to that standard in another sport. It brings together a lot of my strong points and it is very similar to the physiological demand rowing puts on you."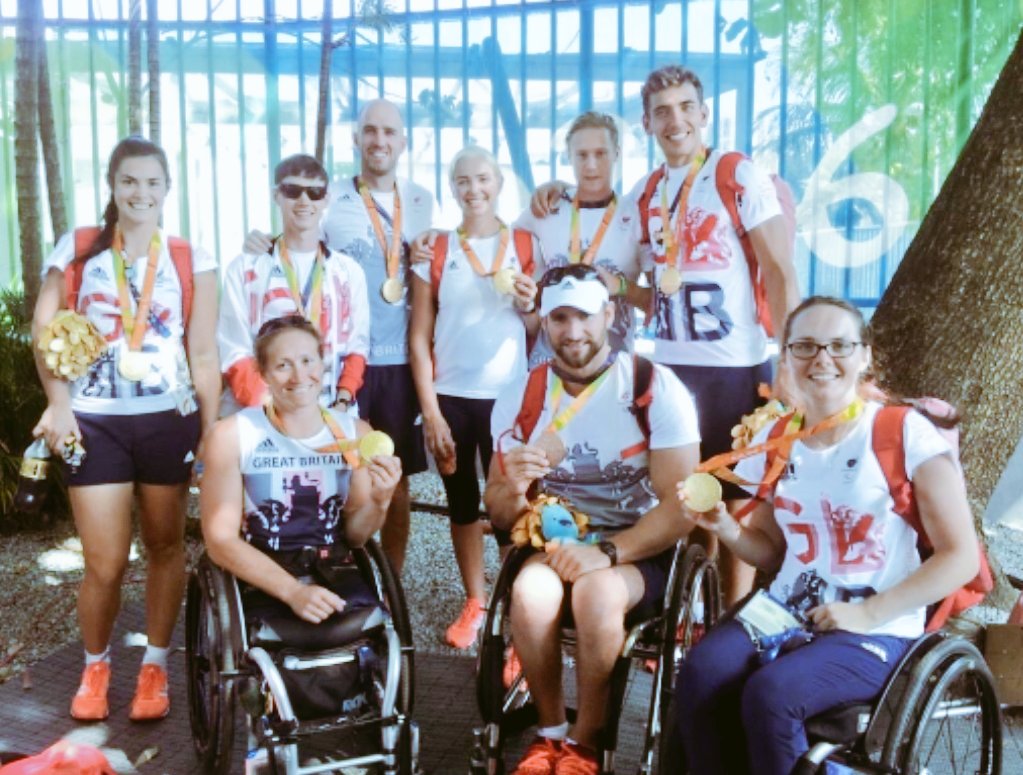 Curtis Woodhouse - Footballer/ Boxer
There are a few footballers who have had fisticuffs on the pitch, but few have had the audacity to make the switch into boxing seriously.
Curtis Woodhouse gained a great deal of attention by doing so. The former midfielder played almost 400 games at a high level, for such clubs as Birmingham City, Sheffield United and Hull City. In 2006 - at the age of 26 - he took up boxing professionally and eventually became the world super-lightweight champion in 2014, with victory over Darren Hamilton. Retirement came in 2018, Woodhouse ending his career with an admirable 24-7 (13 KOs) record.
Recently however he announced his foray back into fighting, this time as a bare-knuckle boxer.
"Bare Knuckle boxing has given me the best buzz I've ever had. It is right up my street. This is how I learned how to fight. I didn't have amateur bouts, I fought in pub car parks" Woodhouse told World Boxing News.