Here are the biggest stories from another thrilling day at the Tokyo Olympic Games
15:31, 27 Jul 2021
Great Britain has never had such a successful start to an Olympic Games. As day four comes to a close, the Brits have now won 12 medals in total, which is more than at any other Games in history. Way more.
To put that into context, in 2008 and 2016 they managed six medals, and in their home Olympics in 2012 they managed just four. Here is how another great day in Tokyo unfolded, even if it also came with several high-profile disappointments.
A 1-2 In The Pool
21-year-old Tom Dean won Great Britain's fourth gold medal in the 200m freestyle in the early hours as he just pipped compatriat Duncan Scott by 0.04 seconds. This secured an incredible one-two for Britain and marked an impressive comeback for Dean, who was suffering with severe symptoms of Covid-19 earlier in the year and could barely walk up the stairs.
The reaction of Dean's family at home was something special, as their hero took home the gold medal in the tightest of circumstances. What a race, what a start to the day!
At around 3am GMT, Tom Dean's family and friends in Maidenhead watch him win gold in the men's 200m freestyle
#TeamGB
#Olympics
#Tokyo2020
Credit: Tikki Patel
Another Silver In Triathlon
After Alex Yee took silver in the men's race yesterday, Georgia Taylor-Brown repeated the feat in the women's race. Her performance was not quite as straightforward however, as she suffered a puncture at the end of the cycling leg, and had to press on despite the flat tyre.
Despite being 22 seconds behind, she made up time on the run and finished in second place, as Bermuda's Flora Duffy took gold. Bermuda is now the least populous nation to have ever won an Olympic gold medal, with just 63,000 inhabitants - that is the same number as Bognor Regis.
Gymnasts Grab Bronze
The female gymnasts won Team GB's first women's gymnastics team medal in 93 years as twins Jennifer and Jessica Gadirova, Alice Kinsella and Amelie Morgan performed exceptionally to score 164.096 points over the apparatus.
The Russian Olympic Committee took home the gold medal from the USA in second as they lost their star performer Simone Biles, who was struggling with medical issues.
Charlotte Dujardin Becomes Joint-Most Successful Female British Olympian
Charlotte Dujardin moved alongside Catherine Grainger as the most successful female British Olympian of all time as she took bronze in the team dressage event. She added this bronze to her collection of two golds at London and silver in Rio, alongside Carl Hester and Charlotte Fry who all performed admirably.
In the end there was no catching the Germans however, who continued their domination in this event with another gold.
Charlotte Dujardin: 𝐓𝐡𝐞 𝐦𝐨𝐬𝐭 𝐝𝐞𝐜𝐨𝐫𝐚𝐭𝐞𝐝 𝐁𝐫𝐢𝐭𝐢𝐬𝐡 𝐟𝐞𝐦𝐚𝐥𝐞 𝐎𝐥𝐲𝐦𝐩𝐢𝐚𝐧 𝐨𝐟 𝐚𝐥𝐥 𝐭𝐢𝐦𝐞.
🇬🇧London 2012 🥇🥇
🇧🇷Rio 2016 🥇🥈
🇯🇵Tokyo 2020 🥉
Congrats,
@CSJDujardin
#TeamGB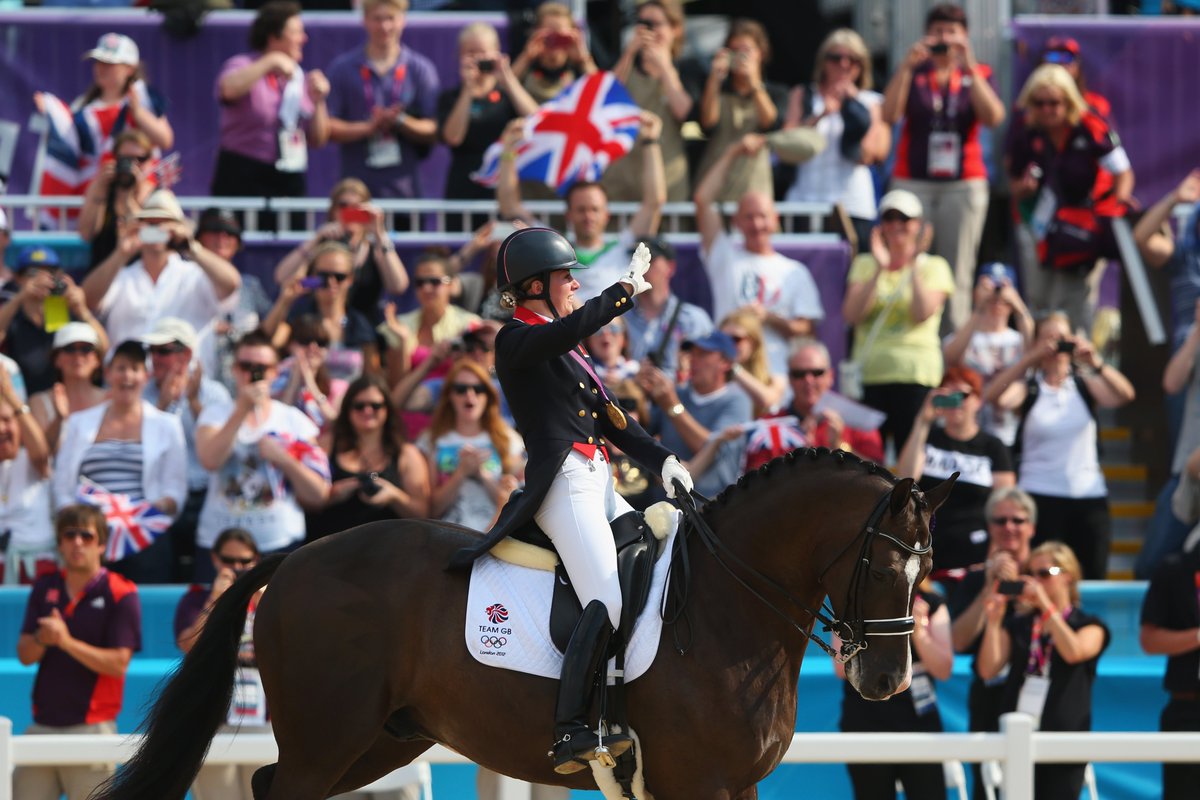 Incredible Team GB Comeback In Rugby Sevens
Team GB marked a stunning comeback in the rugby sevens by coming from 21-0 down against the USA to win 26-21 and book their place in the final four. It was a scintillating second half display and GB are now just one game away from a guaranteed medal, although they now face New Zealand in the semi-finals at 3am tomorrow morning.
Naomi Osaka Out Of Women's Singles
Arguably Japan's biggest name in the Olympics, the woman who lit the cauldron at the opening ceremony, crashed out of the women's singles to Marketa Vondrousova in round three. The four time Grand Slam winner was playing in her very first Olympics and came up short, losing 6-1 6-4 to the world number 42.
Elsewhere in tennis, there was good news for Andy Murray and Joe Salisbury who reached the quarter-finals in the doubles, while Liam Broady reached the third round in the singles with the biggest win of his career against Hubert Hurkacz.