It was another day packed for of action in Tokyo
15:35, 02 Aug 2021
Day 10 of Tokyo 2020 had plenty to offer as Team GB claimed another gold to add to their impressive start at the Games. Here are the highlights of the day's action.
Team GB win eventing gold for first time in 49 years
It took 49 years, but Great Britain won the Olympic team eventing as world number one Oliver Townend, Laura Collett and Tom McEwen collected Team GB's 33rd medal of the Games.
Both McEwen and Townend went head-to-head in the individual event and the former took the silver medal to top off an excellent day for Great Britain in the event.
Team GB's Emily Campbell claims first British weightlifting medal
Great Britain's Emily Campbell took silver in the +87kg category with an exceptional performance, becoming the first British female weightlifter to claim an Olympic medal. The 27-year-old lifted a total of 283kg and told BBC Sport: "I am speechless, for the first time ever."
"You know you can get in shape coming into these things, you know you want to perform your best, but to actually put it out on the stage, I'm really thrilled."
She added: "Thanks for believing in me. You can achieve anything you want to achieve. I picked up a barbell five years ago for the first time and now I am an Olympic silver medallist."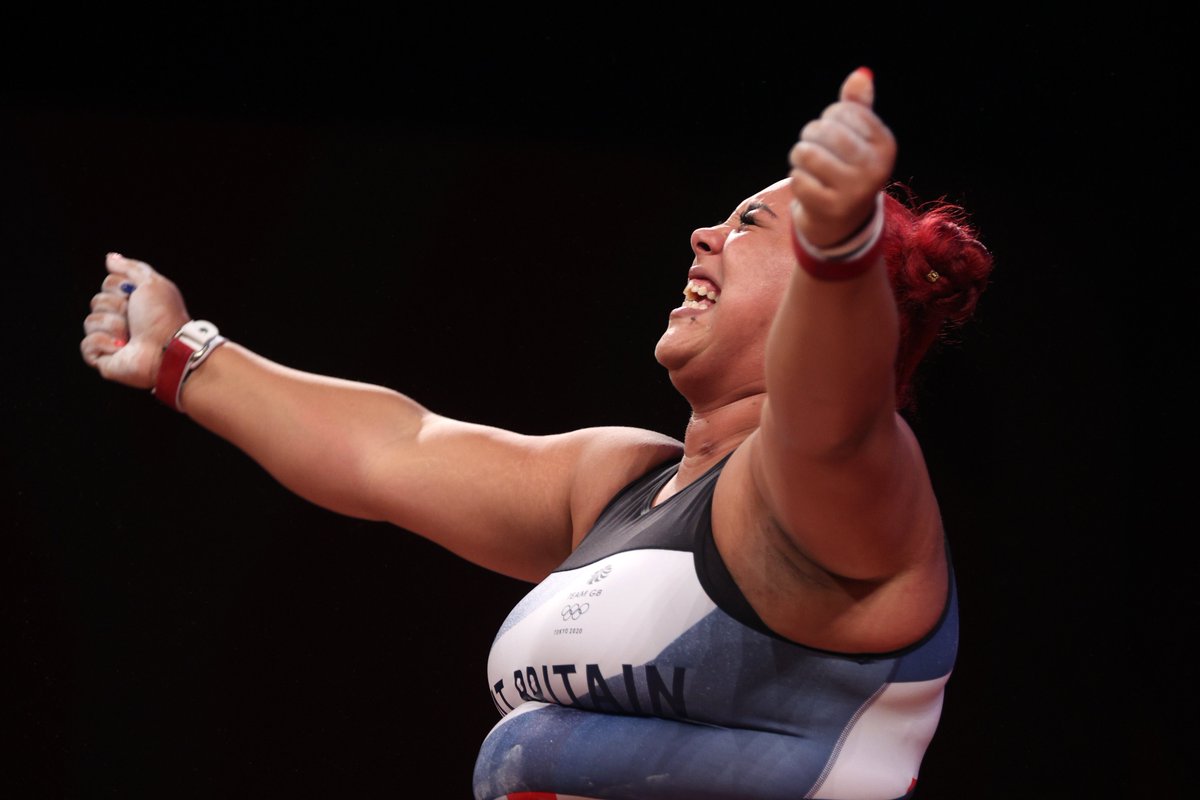 Meanwhile China's Li Wenwen took the gold with a new Olympic record of 320kg. New Zealand's transgender weightlifter Laurel Hubbard has been constantly under fire by people claiming she should not be able to compete in the women's category because her genetic make-up will carry an unfair advantage over her fellow competitors.
It appears that argument was made redundant as the first trans woman ever to compete in a solo event, crashed out of the Olympics by failing to record a valid lift. Hopefully more people will support her and accept that she does not have an advantage over the other Olympians.
Canada stun USA to reach women's football final
USA were left to rue missed chances as the World champions crashed out to neighbours Canada. The four-time gold medal winners will have to battle Australia for the bronze.
Canada's Jessie Fleming scored the deciding penalty that won the crunch tie for Beverly Priestman's side. They will be guaranteed a silver medal after taking the bronze in London 2012 and Rio 2016. They will face Sweden in Friday's gold medal match.

Simone Biles back in action on Tuesday
US gymnast Simone Biles will return to Olympic action in the beam final after her withdrawal for mental health reasons in the team event last week. The 24-year-old performed on the vault before leaving the event saying she wanted to protect her mental health.
There will be a lot of hope that the gymnast will be feeling a lot better after her short spell away and she will be hoping to better her result five years ago where she took the bronze in Rio.
Great Britain women's hockey team into semi-final
Team GB booked their place in Wednesday's semi-final against the Netherlands as they beat Spain 2-2 (2-0) as goalkeeper Maddie Hinch made herself the hero in the shootout and she was described as a brick wall.
✅Penalty specialist
✅The best keeper in the world
✅(Another) Olympic semi-final
@MaddieHinch 😊
#TeamGB
#Tokyo2020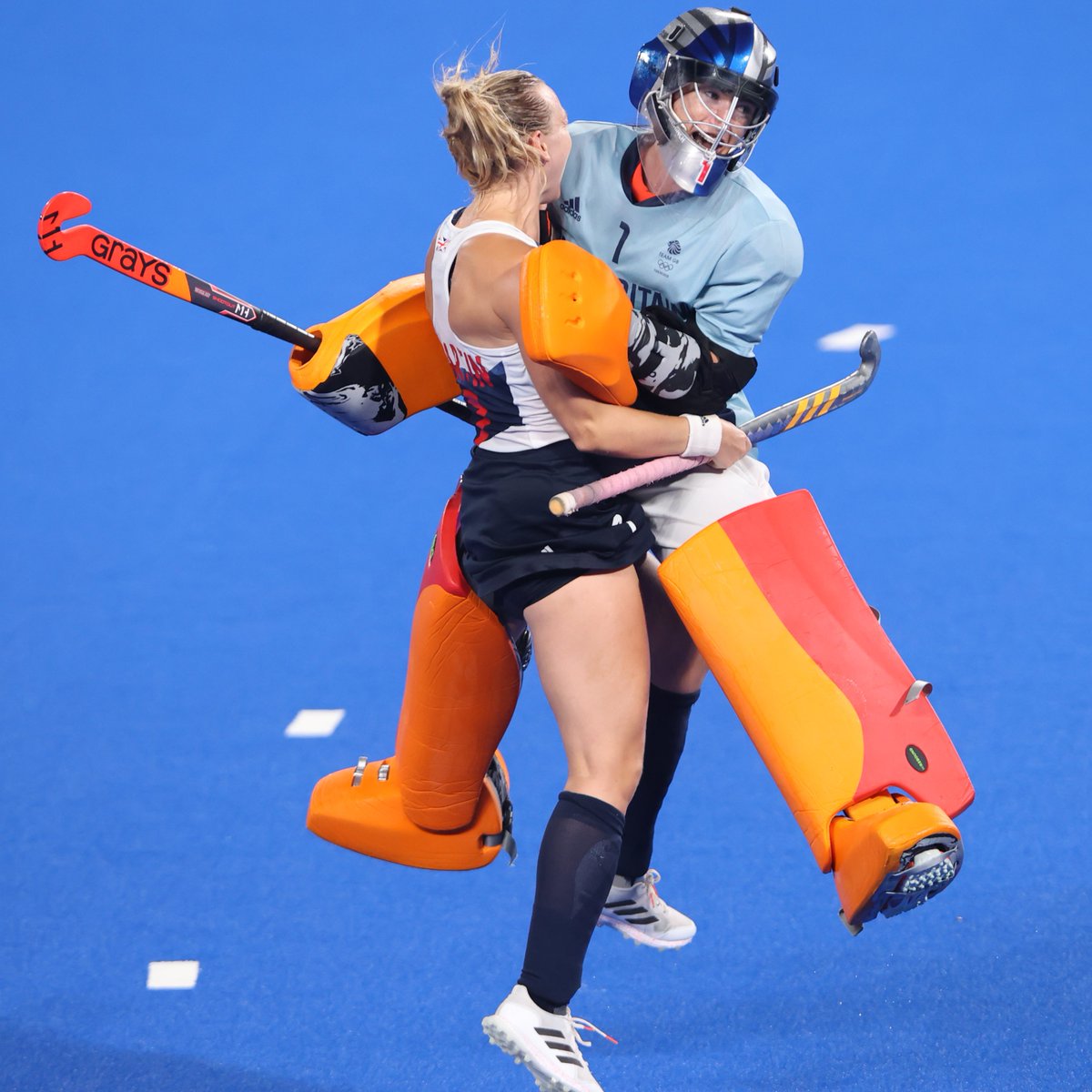 The reigning Olympic champions are one step closer to retaining their gold medal and they had Hinch to thank whose heroics in the shootout ensured the dream consecutive gold medal title is still on the cards.
Hassan claims 5000m gold
The Netherlands' Sifan Hassan took the gold in the women's 5000m in a time of 14 minutes 36.79 seconds.
The Dutch runner has already claimed one of the three golds she has been aiming for as she has reached the 1500m final which takes place on Friday and she will also chase the 10,000m title on Saturday as she aims to complete a historic hat-trick.