Famous Sportsmen With Animals
16:12, 25 Sep 2017
Here at The Sportsman we like two things. Sport and animals. Throughout history there have been some great Sportsman/animal combinations, Mike Tyson with his tiger obviously springs to mind but we have looked through some of the less well-known but equally brilliant duos.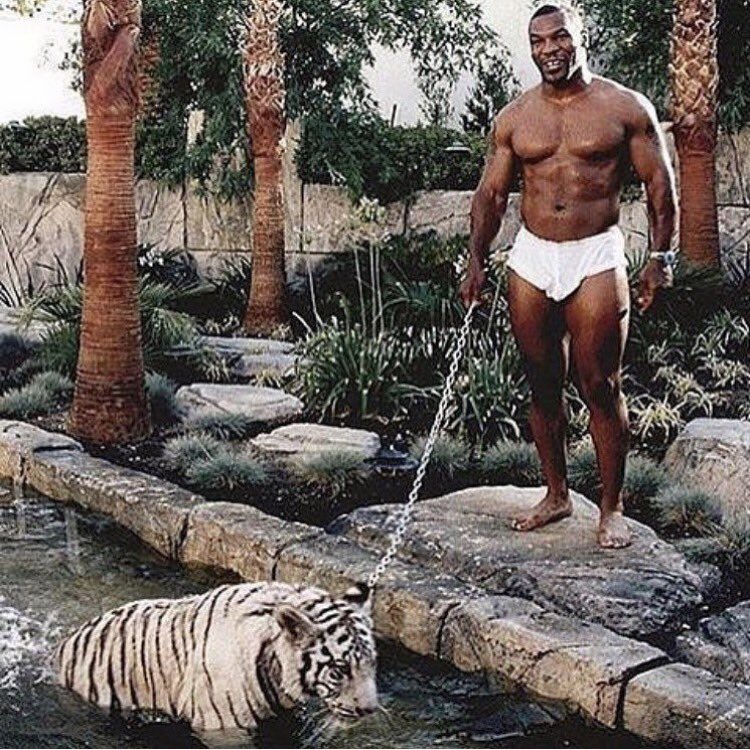 Alexis Sanchez and his popular Golden Retrievers
When it became possible that Alexis Sanchez may leave the Emirates this summer the Arsenal fans were gutted. What would they do without their star man and his dogs? The golden duo known as Atom and Humber have their own Instagram page with 140k followers. To put that in perspective Alexis Sanchez's dogs have around double the number of followers on Instagram than Leeds United. They've even got their own banner at the Emirates.
Lionel Messi and his oversized dog
Despite being one of the best footballers of all time, Lionel Messi has always struggled with his size. We feel the size of his dog/wolf/bear fully compensate for the Argentine's small stature. He has just gone to the pet shop and bought the biggest animal they had. Fair play.
Andy Murray and his useful dog
People often think Andy Murray lacks a personality and that may well be true. But something that the Scot doesn't lack is tennis talent, money and a little Scottish dog. His Instagram is mainly him playing tennis but every so often you are treated to a little gem like this.
Joe Allen and his calm chicken
'Wee Joe' may only be 27-year-old be think he is well set for life after football. The Welsh wizard looked perfectly at home here on the front cover of 'Chicken & Egg' in his Liverpool hoody and with that beard would look right at home on any farm in the country.
Joe Allen on the front cover of Chicken & Egg magazine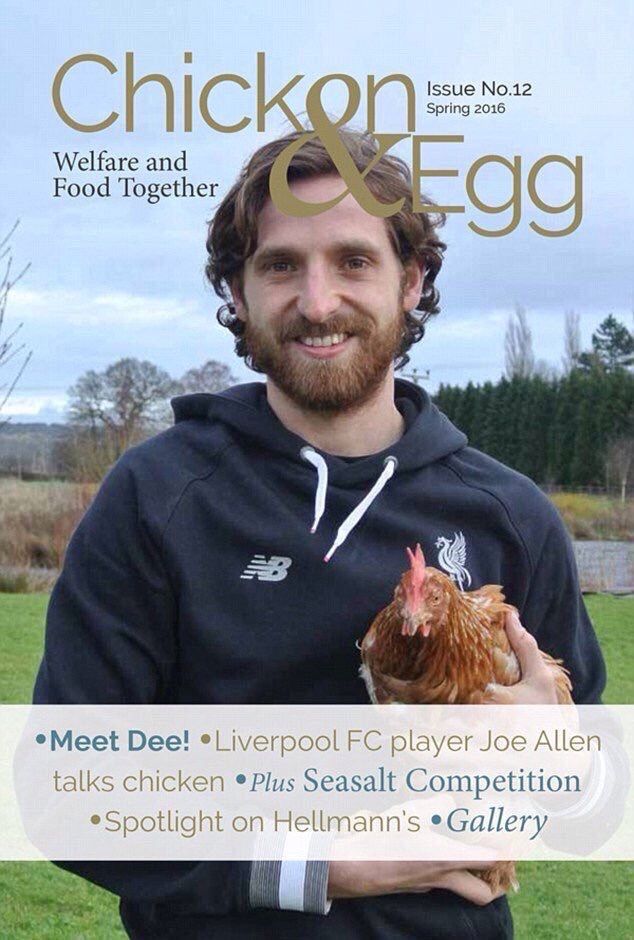 Freddie Flintoff with a Kangaroo
One of England's most entertaining cricketers is pretty entertaining on Instagram with a whole range of animal pictures for you to enjoy. We've picked out this one as it features a more exotic animal than the dogs we have seen so far. There are some similarities between these two actually…
Peter Crouch with a pair of giraffes
Peter Crouch is top value on social media. One of the most likeable players in the Premier League, Crouch is the first to take the mick out of his astonishing height as seen as he hangs out with the giants from the animal kingdom.
Summer for me is about time with family .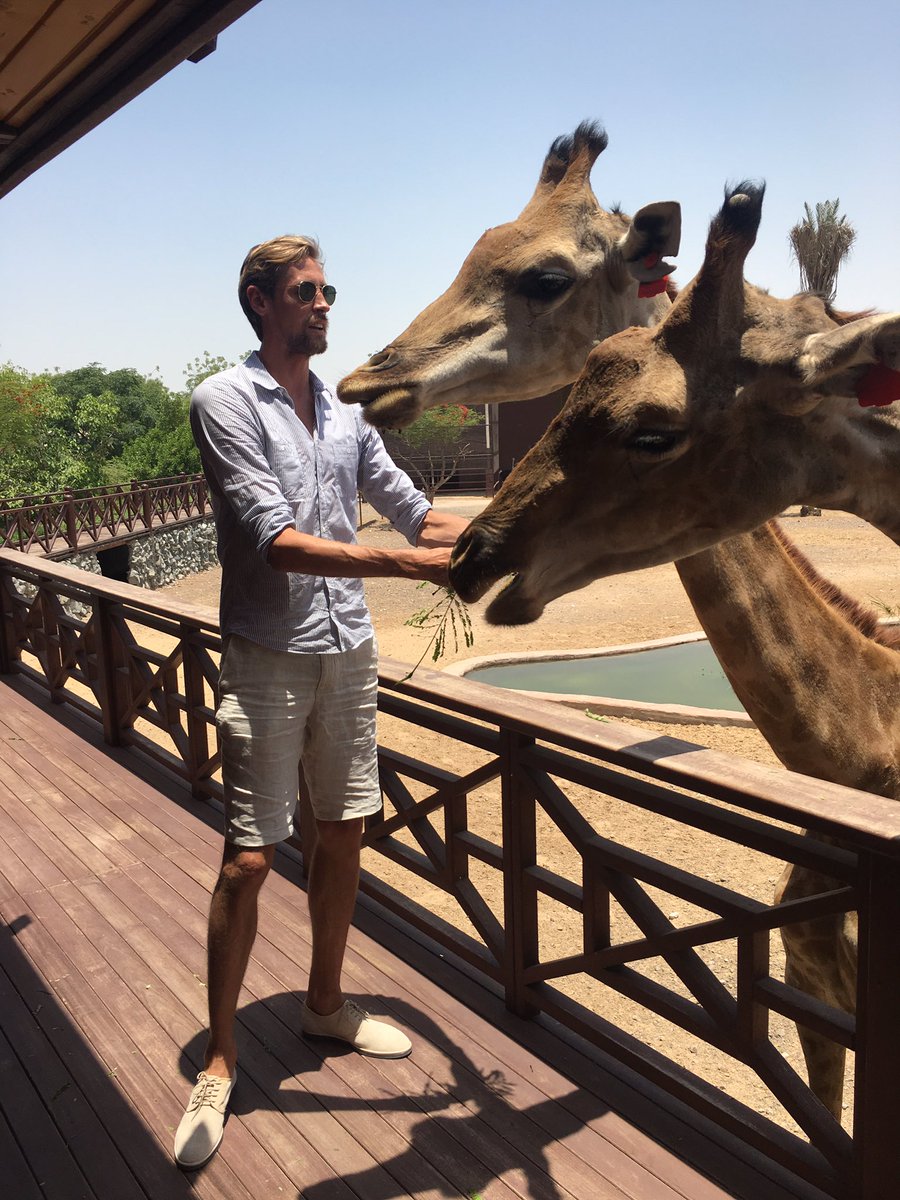 Vladimir Klitschko with a boxer
A boxer with a boxer. Hard-man Vlad showed his softer side with this great picture and personally, we think more boxers should pose with cute animals before big fights. Make it part of the weigh-in or something. I'd like to see AJ pose with a Chihuahua ahead of his next bout.