The final game of Group A and B will be played tonight
09:13, 29 Nov 2022
Last Updated: 22:09, 29 Nov 2022
Tonight, England only need a draw to secure their place in the last 16 of the World Cup, a win tonight means the Three Lions will finish top of the group.
Stay tuned for the latest team news, score updates and results.
World Cup Today Wrapped
The final standing in Group B
FULL-TIME
WALES 0-3 ENGLAND (Rashfordx2, Foden)
IRAN 0-1 USA
GOAL: ENGLAND LEAD 3-0
Marcus Rashford has his second of the day.
GOALS!!! England score two in three minutes
A stunning Rashford freekick and a simply tap in give England a 2-0 lead! Wales are going home.
HALF TIME
WALES 0-0 ENGLAND
IRAN 0-1 USA
GOAL: The USA lead against Iran!
Pulisic puts the US ahead.
KICK OFF IN GROUP B
WALES 0-0 ENGLAND
IRAN 0-0 USA
Iran vs USA team news
Wales vs England team news
Ecuador - Senegal
FULL TIME!
The Netherlands top Group A after a 2-0 victory over Qatar!
GOAL!
Ecuador 1-2 Senegal
70' Kalidou Koulibaly
What a wild couple of minutes! Senegal take the lead again! Kalidou Koulibaly does not let their set-piece go to waste!
GOAL!
Ecuador 1-1 Senegal
68' Moises Caicedo
We are level!
GOAL? Disallowed
Steven Berghuis has the ball in the net but the goal is ruled out for a Cody Gakpo handball. It's tenuous but the Television Dwellers have their way.
Frenkie de Jong's tap-in
SECOND HALF + GOAL!
We've been underway just three minutes in the second half and The Netherlands have notched themselves another goal!
Frenkie de Jong gets on the end of Memphis's shot that the keeper stops on the line. 2-0!
Senegal fans pay tribute to Diop
A legend of Senegalese football has been memorialised forever by his idolising countrymen, as the Senegalese fans in attendance of Senegal-Ecuador have paid tribute to the late Papa Bouba Diop. Diop was known for his 2002 World Cup goal that saw his nation defeat reigning world champions France 1-0 as well as having a great career around Europe.
Gone but never forgotten.
Rest In Peace, Papa Bouba Diop ❤️ 🇸🇳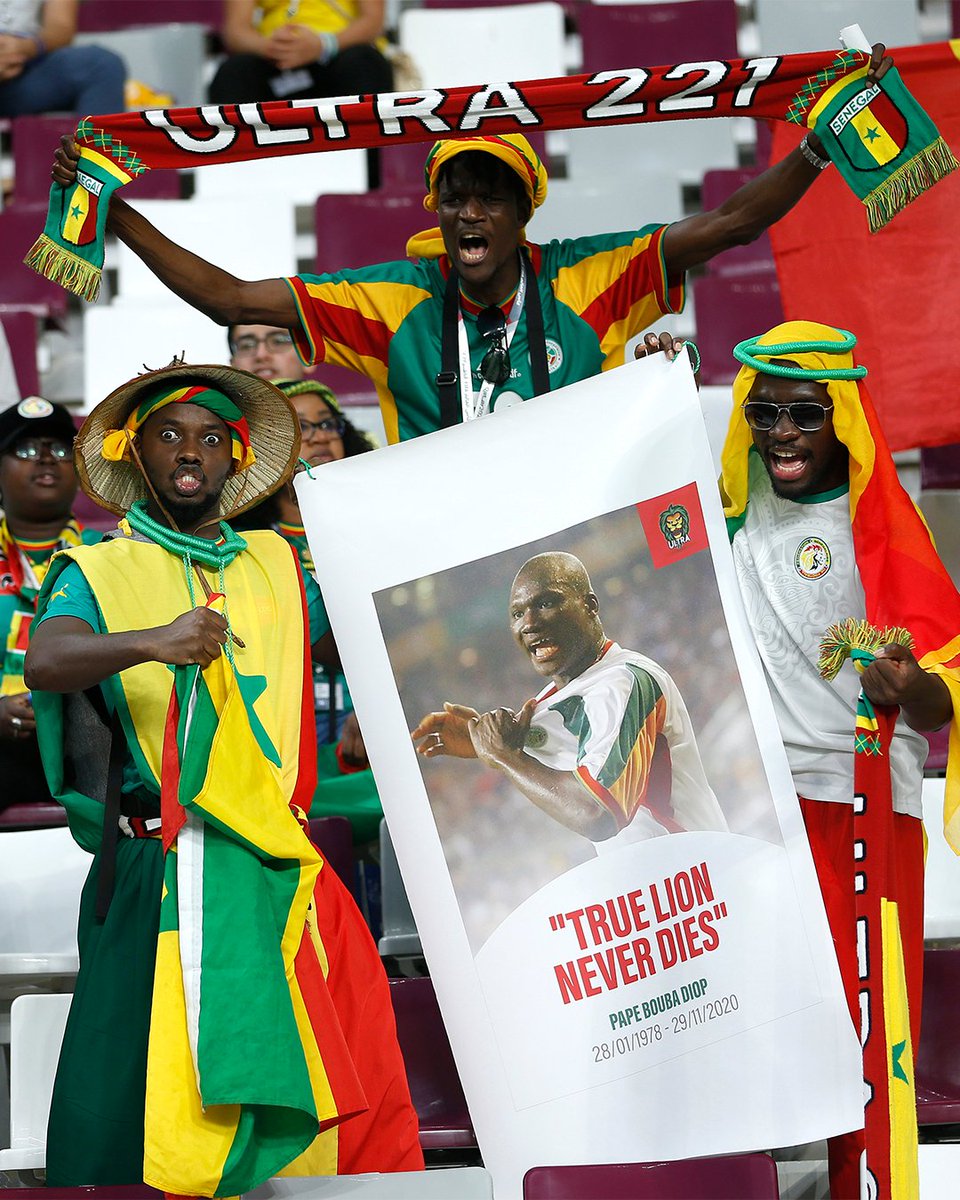 HALF-TIME
Ecuador 0-1 Senegal
Senegal head into the break with a one goal lead thanks to Ismaila Sarr's penalty.
HALF TIME - NED 1-0 QAT
The Netherlands have the lead at half time thanks to Cody Gakpo who became the first-ever Dutch national team representative to score in their first three consecutive games.
Hayya Card holders allowed entry
The Hayya Card used by people in Qatar can now be used as entry to certain games in an effort to boost attendance at games. Fans who arrived at the stadium for Netherlands-Qatar were assigned seats at the gate providing they had the Hayya Card.
Not seen this before at a World Cup. Hayya Card holders were allowed free entry into Qatar Holland if they showed up at the gate. Seats assigned as they arrived. Crowd is much fuller than it was at the start of the game.
GOAL!
Ecuador 0-1 Senegal
44' Ismaila Sarr
Ismaila Sarr is brought down in the box and awarded a penalty. He steps up and slots the ball past Hernan Galindez to put his team in front.
Gakpo's Tidy Finish
GOAL!
The Netherlands take the lead!
It's the golden boy, Cody Gakpo yet again finding the net for The Netherlands at this tournament.
Courtois on dressing room leaks
Real Madrid and Belgium goalkeeper Thibaut Courtois has sent a message to the dressing room leaker...
KICK-OFF
Ecuador vs Senegal
Netherlands vs Qatar
Senegal-Ecuador Team News
Netherlands-Qatar Team News
England's leaked squad
The England squad has been leaked ahead of their game vs Wales, and there's a few changes to Southgate's side.
Phil Foden, Kyle Walker, Jordan Henderson and Marcus Rashford all in line to start for England tonight. Henderson could line up WITH Bellingham and Rice in new-look midfield. Details here...

Andre Onana's leaving statement
Andre Onana left the Cameroon squad, and here's his statement:
Official statement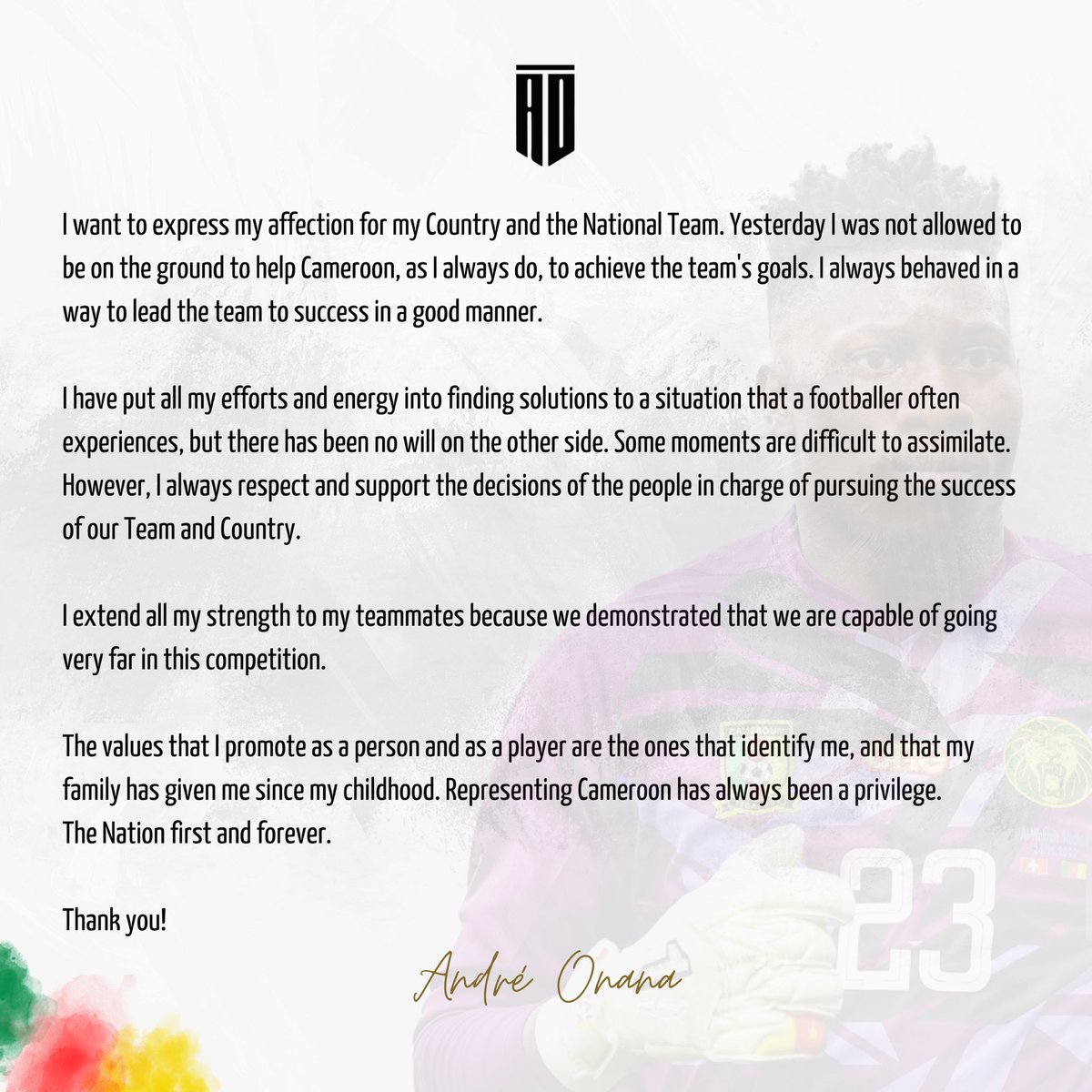 Portugal vs Uruguay pitch invader released without
"Mario Ferri, the pitch invader at the Portugal-Uruguay game, has been released without charge. The Italian, who has got on the field at multiple World Cups, is a former footballer who played in India and went to Poland earlier this year to help Ukrainian refugees." - Ben Jacobs
The pitch invader waved the LGBTQ+ flag and displayed the words 'save Ukraine' on the front of his shirt and 'Respect for Iranian women' on the back.
Croatia fined for Canada goalkeeper incidents
FIFA have opened disciplinary action against Croatia for aggressive taunts towards Canada goalkeeper Milan Borjan. Borjan originally lived in Serbia but fled during the Croatian war of independence, after his hometown was famously taken in a battle between Serbian separatists and Croatian forces.
Croatia fans targeted the shot-stopper with a John Deere flag, saying 'No one runs like Borjan' referencing the fleeing Serbs who left Croatia in a convoy of John Deere tractors. The fans also chanted 'Borjan is an Ustase' which is referencing a fascist party which collaborated with the Nazi party. It was also reported that the keeper's personal telephone number was leaked to Croatia fans following the game, and he received over 2000 insulting texts.
It is expected that the Croatian federation will be fined for the actions of their fans.
Croatia fans held up this flag aimed at Canada goalkeeper Milan Borjan.
"Knin 95 - Nothing runs like Borjan."
Knin is Borjan's hometown and the flag refers to the victory in the war over Serb separatists which saw Borjan and most Serbs from Croatia driven from their homes.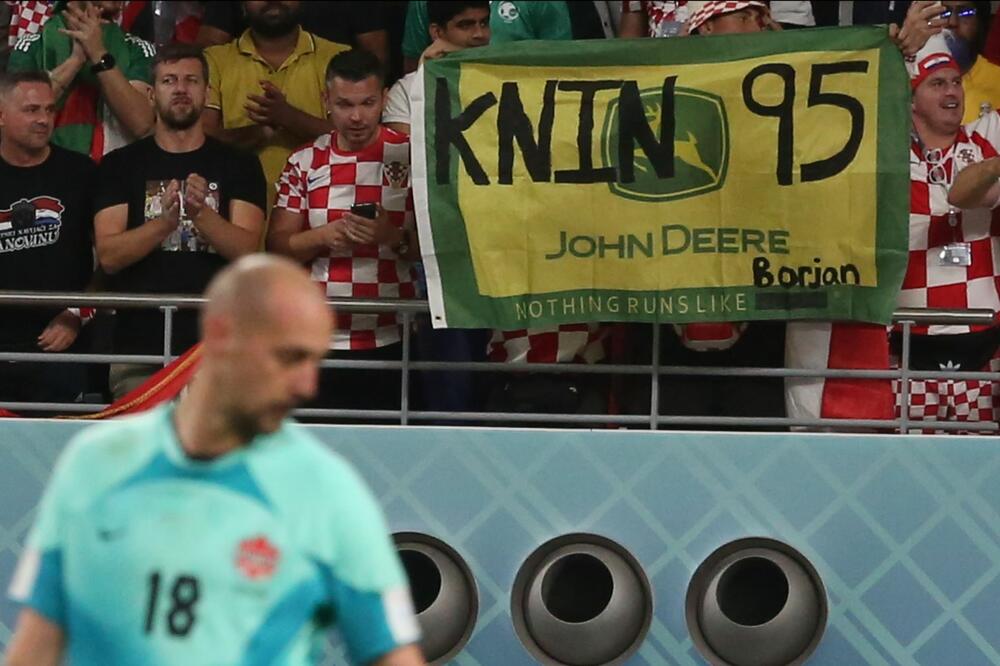 Top Scorers at World Cup by club
In case anybody wanted to ruin the tranquillity of international football, now you can compare the number of goalscorers at the World Cup by club...
Cafu backs TAA
Brazilian World Cup-winning full-back Cafu has backed Trent Alexander-Arnold, calling him the 'full package' and questioning why he doesn't start for England. He also compared Trent's experience with Roberto Carlos and his own.
The Netherlands to host Nations League finals
The World Cup is on so this competition largely means nothing to many people out there, but the venue for the Nations League finals has been announced. Rotterdam (Feyenoord) and Enschede (FC Twente) will host the games between Italy, The Netherlands, Croatia and Spain.
🇳🇱 Netherlands will host the 2023
#NationsLeague
finals!
🏟️ Venues: Rotterdam and Enschede
🗓️ Dates: 14-18 June
⚽ Teams: Netherlands, Croatia, Italy Spain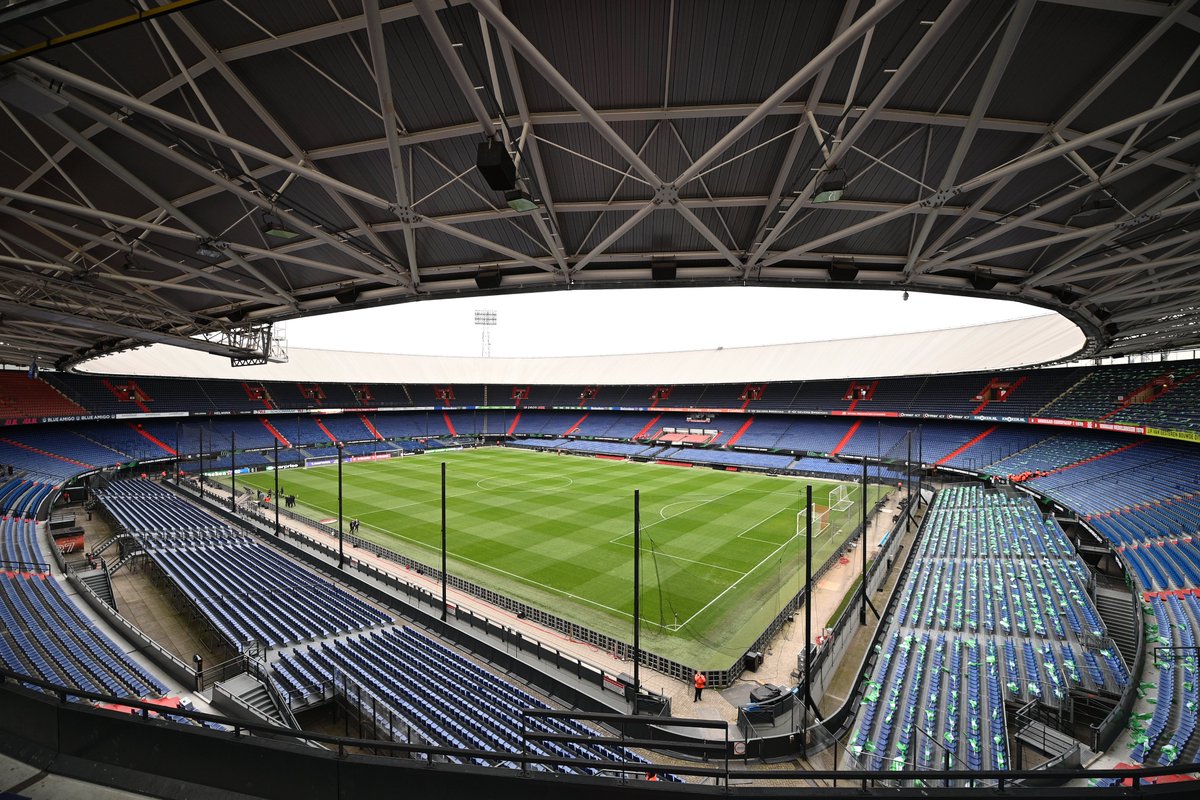 Happy England vs Wales Day!
Happy England v Wales day! 🏴󠁧󠁢󠁥󠁮󠁧󠁿 🏴󠁧󠁢󠁷󠁬󠁳󠁿

Fifa World Cup Today
What a day of World Cup football we have in store for us, with Group A and Group B coming to a close and a whole lot left still to decide.