These mind-boggling, insane transfers almost came to fruition
09:24, 08 Aug 2019
The transfer window is teasing us once again.
Just hours before it closes, some of the biggest names in world football are being linked with some epic moves. Paulo Dybala could join Spurs, Christian Eriksen is hopeful of moving to Real Madrid and Neymar… well what on earth is going on with Neymar?
Football transfers are one of the most intriguing parts of the game, with agents, players and clubs constantly in talks to try and make deals happen. But which transfers of the past got close to happening but never quite got over the line? We look at some of the best.
Alan Shearer to Manchester United
The top scorer in Premier League history nearly played his football at Old Trafford and Sir Alex Ferguson was one of his biggest fans. United were in for him before he joined Blackburn and then attempted to sign him before he moved to Newcastle in 1996. Shearer had been to Fergie's house to verbally complete a deal but Blackburn chairman Jack Walker was not keen on him joining their title rivals and preferred a £15m move to Newcastle.
As Shearer had so much respect for his father-like boss, he agreed to move to the Toon where he became a club legend. United instead bought some unknown Norweigan called Ole Gunnar Solskjaer… whatever became of him?
Steven Gerrard to Chelsea
The transfer saga that defined the noughties in the Premier League. Jose Mourinho famously loved Steven Gerrard and was desperate to bring the Liverpool captain to Stamford Bridge and play him alongside Frank Lampard. Gerrard was tempted; in 2004 he looked likely to move but stayed under Rafa Benitez. However, the following year it looked like Mourinho had got his man when Gerrard handed in a transfer request.
But a week later he had performed a complete u-turn and signed a new contract. He may have won Premier League titles at Chelsea but his club legend status at Liverpool is perhaps worth more than that.
#OnThisDay
in 2️⃣0️⃣0️⃣5️⃣
Steven Gerrard announced that he wanted to leave Liverpool for Chelsea after rejecting a new contract with the Reds 😱
One day later he changed his mind 👀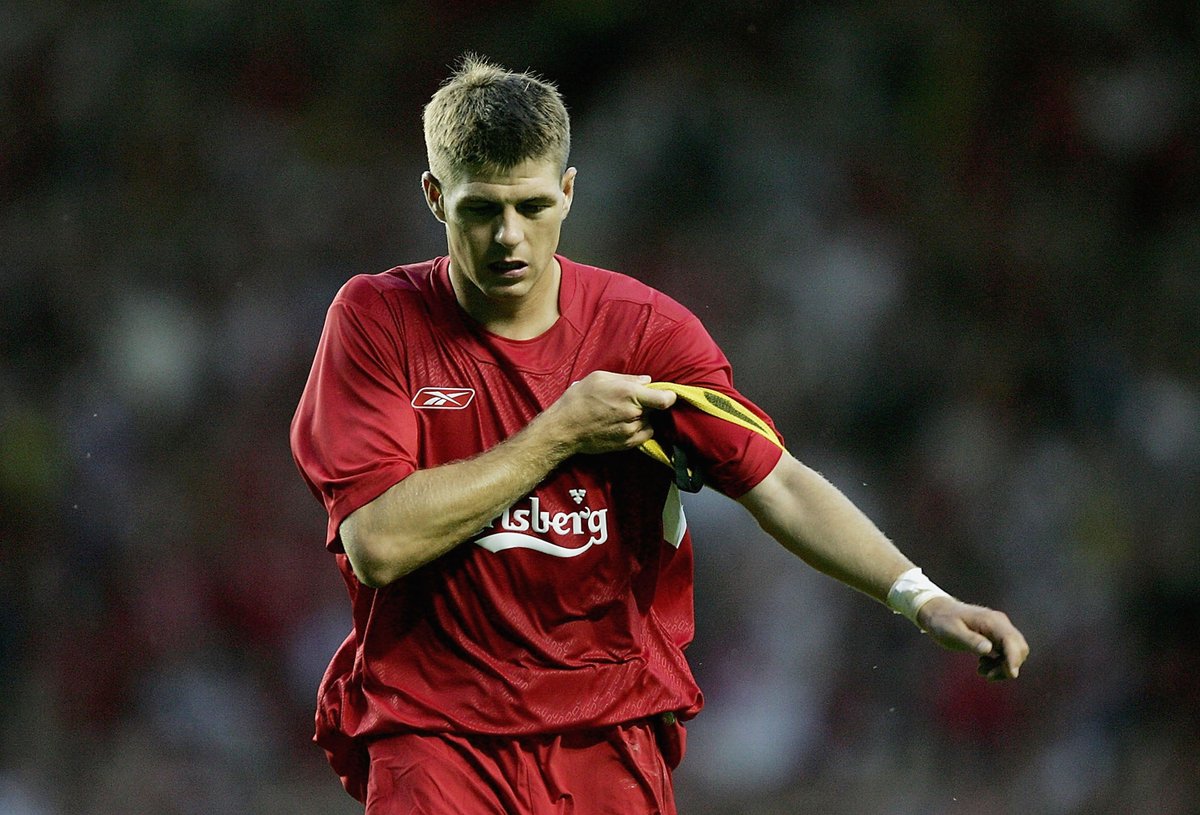 Kaka to Manchester City
In 2009, Manchester City were ready to make waves in world football having being taken over and there was one man they wanted to announce themselves as a footballing superpower. Kaka had won the Ballon d'Or in 2007 and looked likely to join City after a ridiculous £100m transfer was touted.
He was for sale and interested in the deal but instead political issues at the club meant that circumstances changed and the transfer never materialised.
Diego Maradona to Sheffield United
This one is far too complex for crazy for me to fully explain in two sentences but in 1978, Sheffield United really did come close to landing Diego Maradona. You can read about this transfer here, thanks to the brilliant Matthew Crist.
Zinedine Zidane to Blackburn
"Why do you want to sign Zidane when we've got Tim Sherwood?"
The famous line chairman Jack Walker delivered to then Rovers manager Ray Harford after the club had just won the Premier League. Zidane may not have come to Lancashire but they club did go to watch him and as they were champions, they may have been in with a shout.
Robert Lewandowski to Blackburn
Sorry Blackburn fans, but this one is a gem. Sam Allardyce had bid £4m for the Lech Poznan striker and he was set to travel to the North West before the infamous volcanic ash cloud struck. That gave Lewandowski enough time to change his mind and he went to Dortmund instead. The eruptions of Eyjafjallajökull denied Big Sam one of his greatest ever transfers.
A news headline at the time...
Rivaldo to Bolton
Big Sam again. World Cup winner Rivaldo was on the brink of moving to Bolton in 2004 to the extent where he even released a statement:
"I want the challenge of trying to get Bolton into Europe for the first time in their history. It is an exciting time."
But then the sunny sights of Athens proved too much of a draw and he decided to join Olympiakos instead. I mean, what does Athens have that Bolton doesn't?
Cristiano Ronaldo and Zlatan Ibrahimovic to Arsenal
Remember when Arsene Wenger had that strange period of time claiming he could have signed all of the best players in the world? But that really was the case for a short period of time.
In 2000, he wanted none other than Zlatan Ibrahimovic on trail but famously the Swede said:
"I don't do trials."
They were also in for Cristiano Ronaldo. The future world megastar was at the training ground with his mother before Carlos Queiroz tempted him to join Manchester United. Crazy.
Gabrielle Batistuta to Ipswich
Yep really. £2.9m was thought to be the fee to secure the services of the Fiorentina man who was unhappy at the time. Adam Hurrey dissects this transfer in detail here, but this quote from Ipswich gaffer John Lyall explains all:
"Batistuta is thought to be unhappy at Fiorentina and a pre- contract agreement is said to exist between the Italians and Ipswich in advance of a £2.9m transfer, which would be a record for the Suffolk club."
Remarkably this one never quite got over the line.