American Football
Superbowl Placings Filled
The two teams that will contest Superbowl LII in Minneapolis on 4 February have been decided after the last games of the NFL's playoffs concluded.
Tom Brady and Bill Belichick's New England Patriots machine came from behind to crush the hopes of the Jaguars in Foxboro and bring them to yet another Superbowl.
They'll meet the Philadelphia Eagles in the showpiece, after stand-in QB Nick Foles guided his side to a demolition of the Minnesota Vikings in Philly.
We'll have a full review of the weekend's games on the site shortly, so keep an eye out for that. In the meantime, watch a few clever bits of play from the games below:
New England Patriots Through To 7th Straight AFC Championship Game
In case you missed it, the reigning Super Bowl champions New England Patriots are through to next weekend's AFC Championship title game at the Gillette Stadium where they will meet either Jacksonville Jaguars or Pittsburgh Steelers.
The Patriots comfortably beat the Tennessee Titans 35-14 in their Divisional Play-Off and they are now just one match away from the final of the Super Bowl LII.
Philadelphia Eagles booked their place in the NFC Championship game after beating Atlanta Falcons 15-10 and they will play either Minnesota Vikings or New Orleans next weekend.
The AFC and NFC Championship games take place on 21st January, with Super Bowl LII scheduled for 4th February at the US Bank Stadium in Minnesota.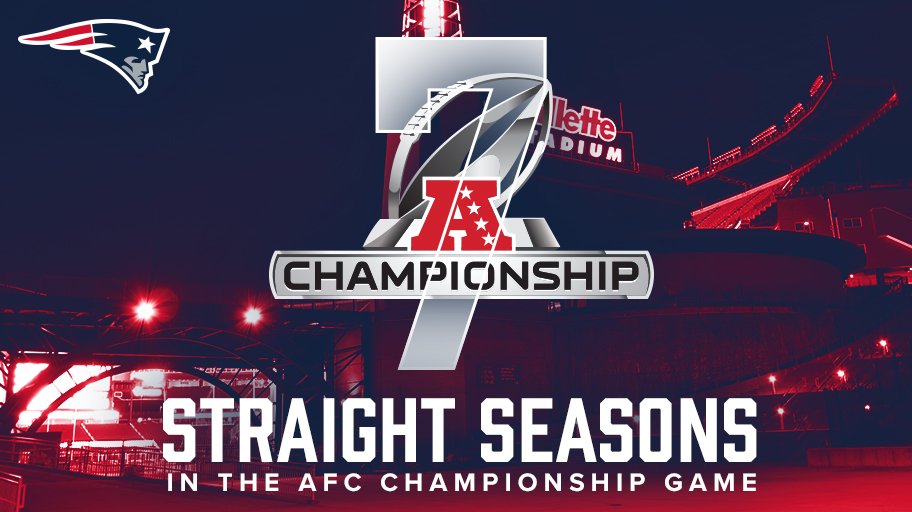 Eagles And Seahawks Confirmed For London Dates
The Philadelphia Eagles and Seattle Seahawks will both be playing a match in next season's NFL Season.
Neither team have played a game in London yet, with the Eagles set to face the Jacksonville Jaguars whilst the Seattle Seahawks will play the Oakland Raiders.
The third game scheduled will be between the Los Angeles Chargers and the Tennessee Titans. One of the games will be played at the new Tottenham Hotspur Stadium.
Sun Oct 14th - Seattle Seahawks v Oakland Raiders - Tottenham Hotspur Stadium
Sun Oct 21st or 28th - Philadelphia Eagles v Jacksonville Jaguars - Wembley Stadium
Sun Oct 21st or 28th - Tennessee Titans v Los Angeles Chargers - Wembley Stadium