Houston tied the series with a 7-2 win in Game 2
09:35, 28 Oct 2021
The Houston Astros won a World Series home game for the first time in six attempts to level the 2021 Fall Classic against the Atlanta Braves at one game apiece on Wednesday night.
A four-run second inning helped the Astros to a 7-2 victory in Game 2, marking their first success at Minute Maid Park in the season showpiece since Game 5 of their 2017 championship win. Following on from four losses in the unique 2019 series in which all seven games were won by the away side, they had gone down to a 6-2 loss on Tuesday in Game 1.
But they fought back from the very first inning on Wednesday, jumping on Braves starter Max Fried immediately. Alex Bregman's sac fly scored Jose Altuve in the first, and while Travis d'Arnaud's homer to left field levelled matters the Astros were soon in complete control.
José Urquidy is the first Mexican-born pitcher to earn multiple
#WorldSeries
wins.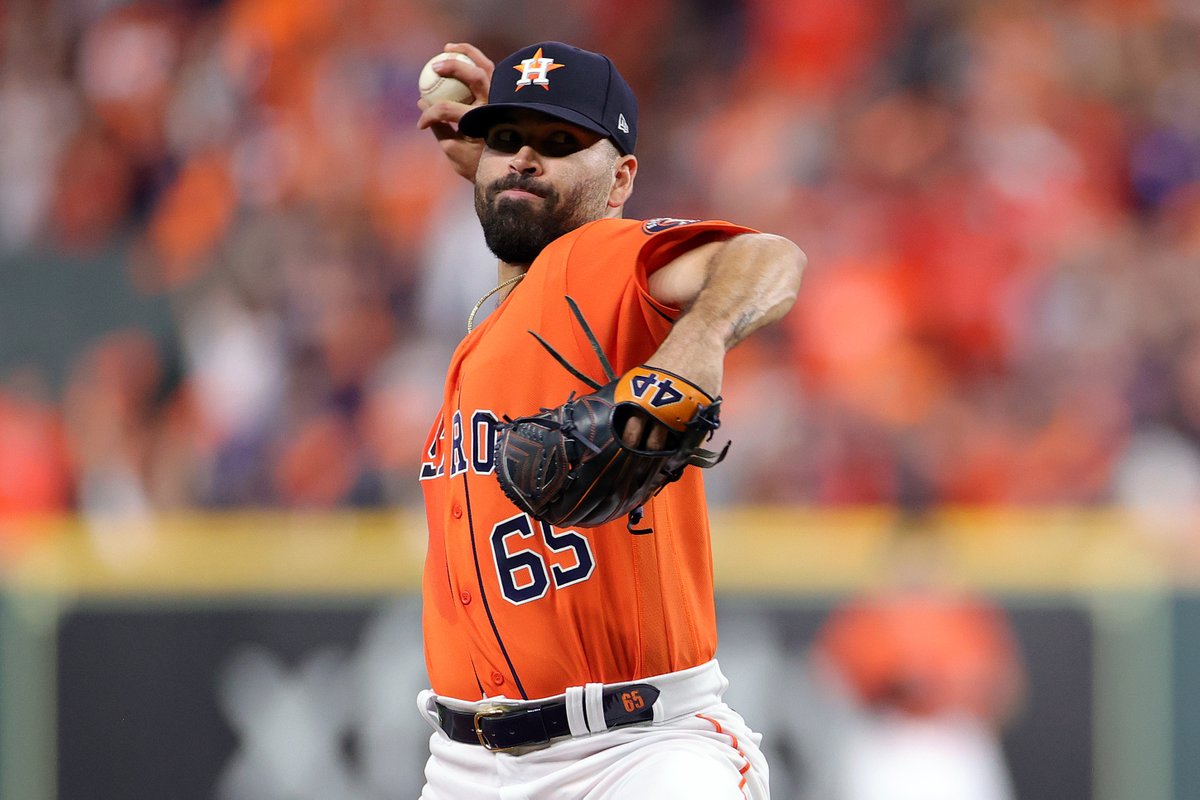 Jose Siri's single made it 2-1 in the second as Kyle Tucker scored, then the centre-fielder made the most of an errant throw by Eddie Rosario to follow Yuli Gurriel across home plate from a Martin Maldonado single and give Houston a three-run advantage. Maldonado then came home on a Michael Brantley single to give the impressive Jose Urquidy a 5-1 lead to play with.
The Mexican was dominant, despite having pitched only 1 2/3 innings in the previous 24 days, striking out seven over five innings, giving up two runs on six hits. It was his second World Series win, following up from his five-inning shutout in Game 4 of the 2019 contest against the Washington Nationals.
The Braves briefly narrow the lead to 5-2 when d'Arnaud scored on Freddie Freeman's single to left in the fifth, but Yordan Alvarez crossed on a Gurriel fielder's choice in the sixth and Jose Altuve crowned the win with a home run just inside the left-field foul pole in the seventh.
The two teams now head to Atlanta with the series well poised. The Braves will be looking for the offence to rediscover their Game 1 form which saw Jorge Soler and Adam Duvall hit big home runs. Ian Anderson will start for the Braves, with Luis Garcia throwing for the Dusty Baker's Astros.
The Astros are now 8/11 to win the World Series with Betfred, with the Braves at 11/10.