The reigning champion struggled at Silverstone last weekend
08:00, 07 Jul 2022
As if not already obvious, Spielberg is a happy hunting ground for Max Verstappen and his Red Bull team. Ignoring the Mercedes dominance of the sport, Red Bull have won at the Red Bull Ring four times, including last year's Styrian Grand Prix, with Verstappen lifting the trophy on all occasions.
Last weekend was a blight on what has so far been a pristine season for the 24-year-old. A chunk of an AlphaTauri's front wing got stuck in the floor of his car and left him with just six points, and he just held onto them after battling with the young Mick Schumacher.
This weekend, however, is a whole new kettle of fish. The Austrian Grand Prix brings back another run of the F1 Sprint, allowing drivers to capitalise on Saturday and grab up to eight points for their championship tallies. The problem with Sprint racing prior to this season was lesser stakes leading to lesser competitive racing. Qualification is one thing but just three drivers taking points from it ruins the desire to achieve lofty positions at the top of the grid.
READ MORE:
This year, with more points at stake as well as a qualifying position for Sunday's race, there's a reason to push for the top. A first place finish right now for Charles Leclerc would see him just a point behind Sergio Perez in second providing Checo finishes outside the points, giving him a platform to reclaim that second spot this weekend.
The Red Bull remains the fastest car on the grid, with the closest team in Ferrari struggling to get past their own strategies, never mind the drivers ahead of them. Charles Leclerc needs to make sure he has a clean race and find the podium to regain confidence in himself and his team. Carlos Sainz on the other hand, gets to enjoy his time in the sun. Mattia Binotto needs to make Sainz the number one driver for this weekend, hot on the back of his first win and at a track where he holds the all-time record for fastest lap.
Sainz got his first race win at Silverstone
Mercedes have plenty to be pleased about as well. George Russell might've ended up out of the race on turn one, but his work on signalling for help to medical staff and stewards proves that the honesty and integrity that the brand displays is in safe hands when it comes to their young driver. Lewis Hamilton's overtaking masterclass shook social media and the fans were loving seeing him back to his best. W13 had been tamed in front of our eyes and it was almost the perfect homecoming for the seven-time champion, who got his second podium of the season.
Elsewhere, Alpine can rely on Fernando Alonso to barrel his way into the top six and cause trouble among the faster cars with his experienced risk-taking style, or allow him to protect Esteban Ocon from any drivers who want to jump up the leaderboard and allow the Frenchman to get a higher points finish.
Daniel Ricciardo will want to put Silverstone behind him, but the McLaren team need to get to the bottom of the issues with his car. A talented driver who's capable of wins on his day, but unreliability mentally and with the car prevented him from ever really making it at the top of the game, and it could happen again if not addressed quickly.
Lando Norris meanwhile will probably enjoy this track, a fast hilly layout where he got his first podium, will provide a great opportunity to do the same again if he qualifies well.
Haas continued to baffle critics, with their best qualifying session in Canada resulting in no points, but a torrid time at Silverstone on Saturday saw the team get five points, including Schumacher's first. Austria can provide similar opportunities to stretch their legs and aim for more points, and Schumacher's scrap with Verstappen will probably do him the world of good in the long run.
Mick Schumacher: "I think what my dad was for Sebastian, Sebastian is for me." 🥺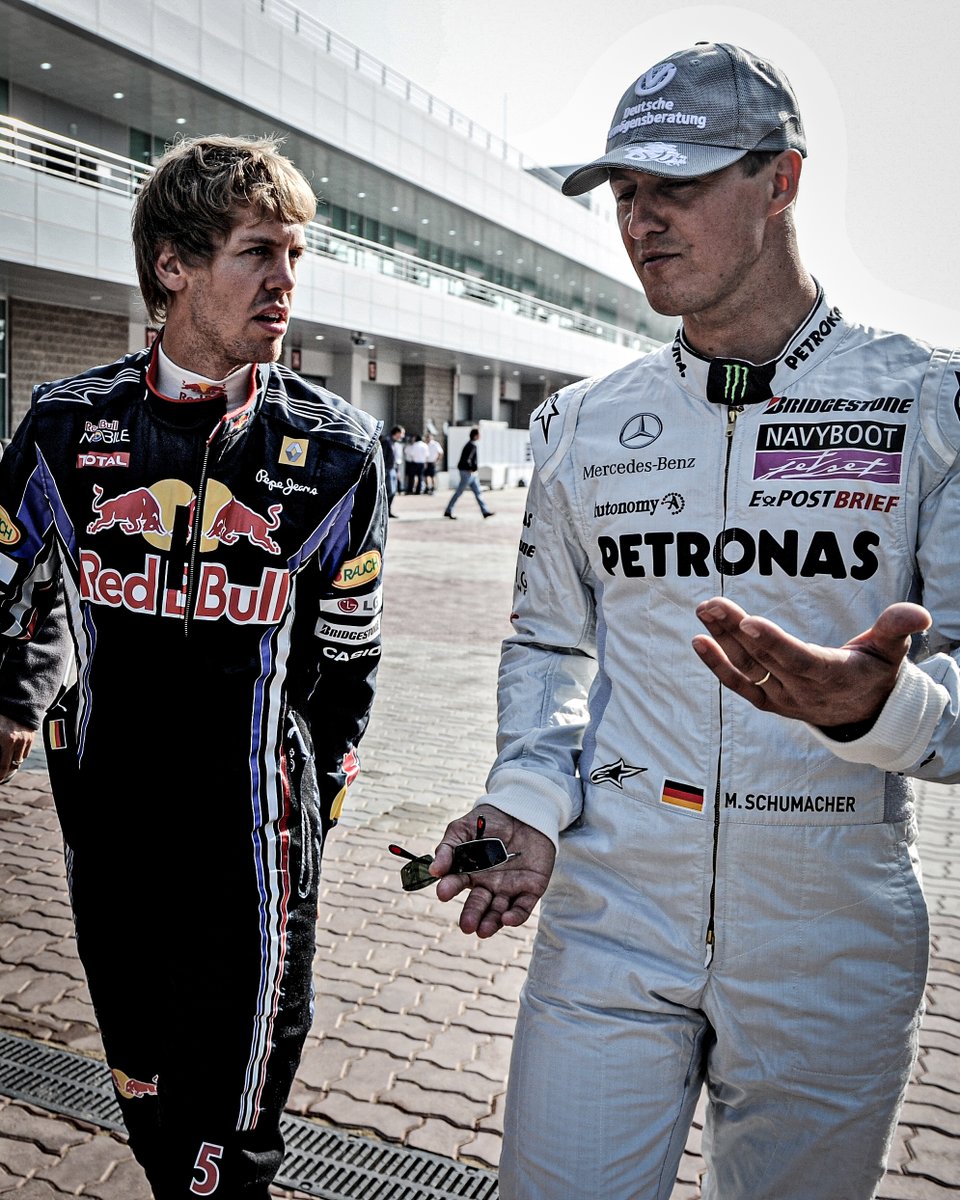 Aston Martin can rely on experience in Vettel but time is running out for Lance Stroll to prove his worth in his father's team. Yet to finish below tenth this season, avoiding any mechanical issues should see the Canadian qualify well, but the sprint will decide how his weekend goes before Sunday arrives.
Alfa Romeo's Zhou Guanyu probably can't wait to get back in the car to put last week's horror crash behind him. Until last weekend, he was progressing nicely, with an eighth placed finish in Canada providing some confidence to himself, and 'Mr. Consistent' Valtteri Bottas will continue to provide the points for the team to keep the pressure off a developing driver.
Pierre Gasly and Yuki Tsunoda's bromance off the track is yet to translate onto the track, but given that they'll have used Austria as a test track, it's a good chance to get some good lap times in and see where they end up.
Finally, the basement boys Nicholas Latifi and Alex Albon are fighting for their future in the sport. Rumours of Latifi being replaced by Australian Oscar Piastri are rife, but it looks unlikely that he'll place higher than his teammate anytime soon.
*18+, terms and conditions apply, odds subject to change.