Ferrari are reportedly interested in bringing Hamilton in...
15:00, 22 May 2023
Ferrari are reportedly keen on a deal that will see seven-time world champion Sir Lewis Hamilton race for the Prancing Horse next season. Hamilton's contract is still up at the end of the season and Mercedes, despite all their words of goodwill, are yet to tie down the man that won six titles in seven years for the German giants.
It presents an interesting scenario for the British legend to consider. He's now 38 and time is ticking on his career. One more world title will see him sail off into the sunset as the outright most successful driver the sport has ever seen. But Ferrari? It looks so wrong, but feels so right.
The Italian giants have without doubt grown tiresome of watching Hamilton win race after race and title after title in the 2010s. But they've done so with an enormous respect for one the greatest the sport has ever seen. And it's a respect that has been reciprocated by Hamilton himself.
"Anyway, I would add one thing: if I could sit down with the fans over there, I would support Charles. I'm a Ferrari fan." Hamilton said earlier this year. Later in the interview, he then added: "Of course it would be nice to race for Ferrari during my career, but things happen because of a reason."
It feels romantic. The thought of Hamilton winning one last world title for the most famous Formula One team of the lot, for the team that treasured Michael Schumacher so, could leave even the most cold-hearted sports fan a little misty-eyed.
Leaving Mercedes for Ferrari would be a huge call though at this stage. Last season Ferrari were certainly closer to the world title than Hamilton and George Russell, but so far this season, Charles Leclerc and Carlos Sainz have struggled. Currently, Mercedes sit in third in the Constructors' Championship on 96 points, 18 ahead of Ferrari in fourth - with both teams behind a resurgent Aston Martin.
Time since their last win in Formula 1:
Max Verstappen: 6 days
Sergio Perez: 13 days
George Russell: 6 months
Charles Leclerc: 10 months
Carlos Sainz: 10 months
Lewis Hamilton: 1 year 5 months
Fernando Alonso: 10 years
#F1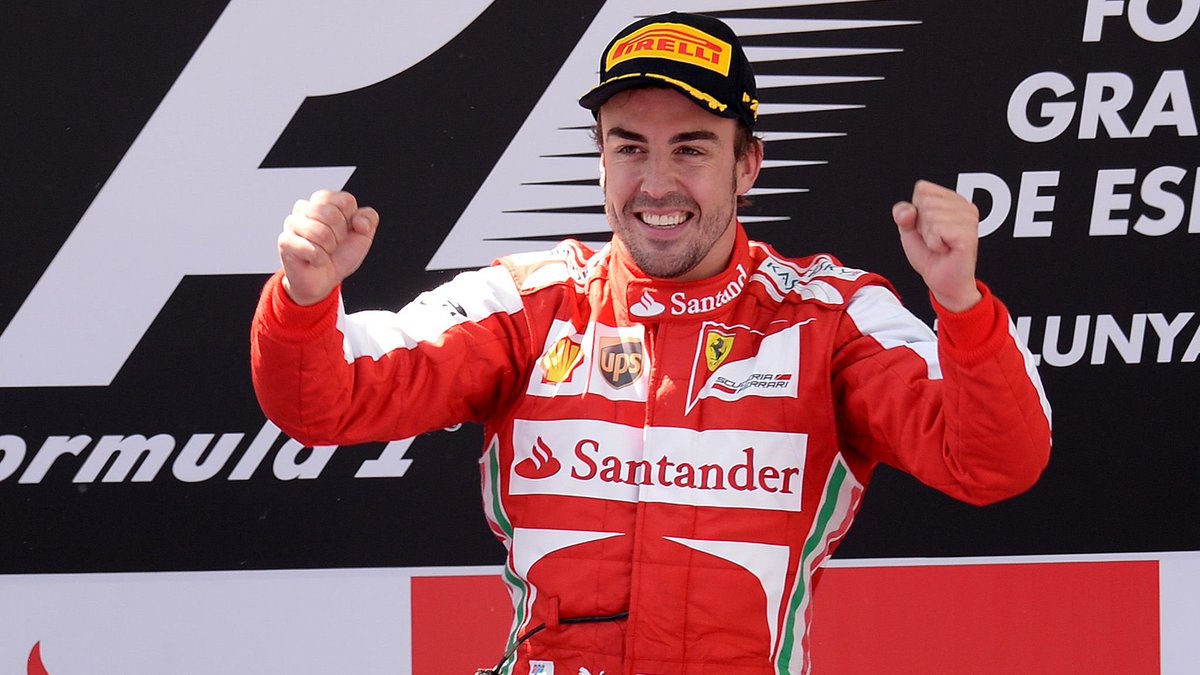 Those three are scrapping for second place, but Red Bull are still light-years ahead of the rest of the pack. At this moment in time it is difficult to envisage a team getting close to them, which leaves Hamilton in a pickle. Switching Mercedes for Ferrari won't actually make an impact on his title chances based on what we have seen so far.
What this does show though, is that even if it isn't with Mercedes, he is likely to have a seat next season if he wants it. Unfortunately amid this period of Red Bull dominance, the perfect ending seems to be a pipe dream. He is unlikely to be able to catch Max Verstappen, unless Christian Horner decides to throw the ultimate grenade into his own team and replace Sergio Perez with the Brit. Just imagine Verstappen and Hamilton fighting each other in the same car.
Clearly, Hamilton is not going to win the title this year. So he likely has one more crack at becoming an eight-time world champion should he choose to continue. The romantic wants to see him in the red of Ferrari, the realist thinks Mercedes can take him close after another winter rebuild.
Neither are likely to give us the ending we truly want.