Lewis Hamilton can already wave goodbye to this season's World Championship. That individual title will certainly be won by one of the Red Bull drivers as Sergio Perez continues to push Max Verstappen. But Mercedes apparent lack of progress makes things difficult for the seven-time world champion.
He is desperate to win that record-breaking eighth title, but it now looks unlikely to happen, unless he can bag himself a seat at Red Bull. He's now 38, and although he has done reasonably well this season and currently sits fourth in the standings, ahead of teammate George Russell, could he call it a day when his contract expires at the end of the season?
Jenson Button doesn't think so.
READ MORE:
"As a racing driver, if you've been winning for so long and then you're suddenly not, you want to fight back to winning - so you're not going to retire," the English former world champion said.
"Or, to come at it another way, if you're in a bad car for many years, you want to retire – because it just gets you down. But Lewis is not in a bad car, he's just in a car that is not as good as what he is used to.
"He knows the strength of the team, he knows how quick he is still and they're going to work together to get back to fighting with Red Bull. And I think they will. It probably won't be this year. But in 2024, I think we see Lewis on the grid. He's still hungry to win another World Championship."
He might be hungry, but it already appears that Mercedes could be planning for life without him. This week reports suggested that discussions had taken place between the constructors and Ferrari's Charles Leclerc and even though those rumours have been quashed by the driver - it does suggest something was brewing behind the scenes.
There were only 13 on track passes in the Azerbaijan Grand Prix. Lewis Hamilton completed 4 of them (31%).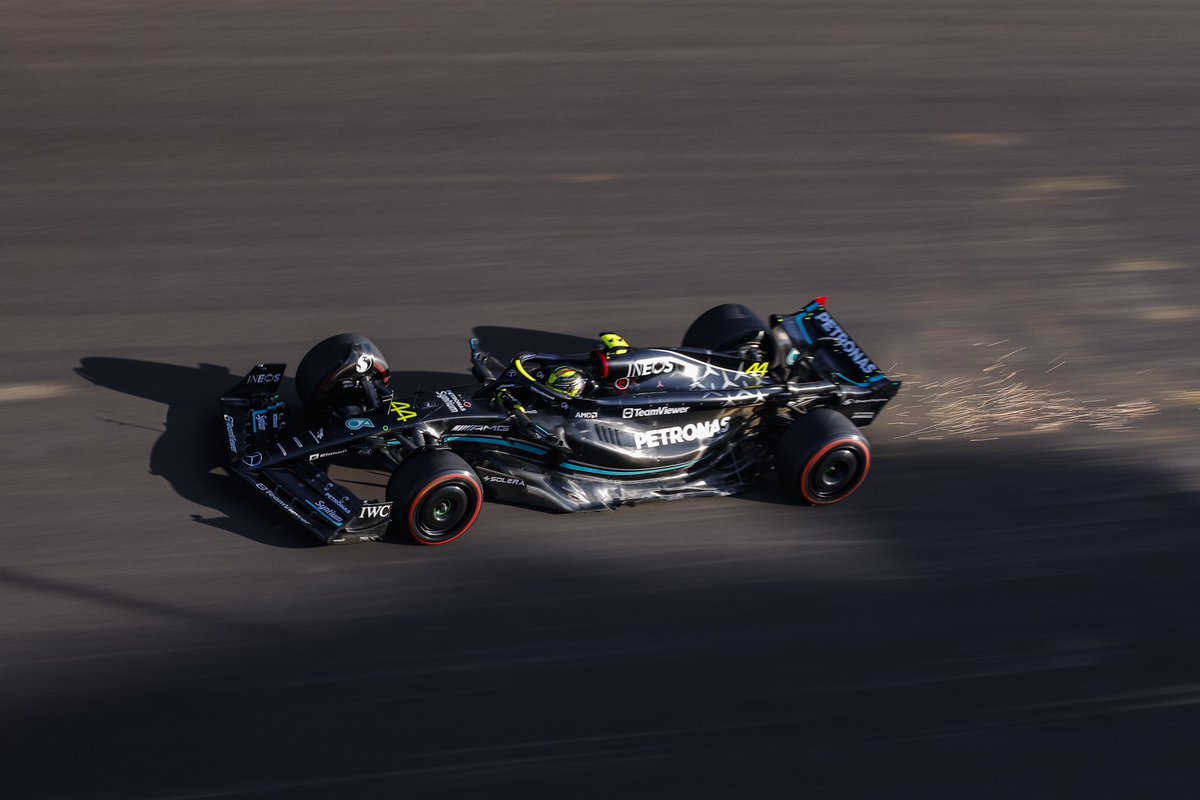 Clearly it is something Ferrari do not want to go any further. "The rumours about Charles and Mercedes are bulls***," said team principal Fred Vasseur. "Charles said he loves Ferrari and wants to win with Ferrari. We are at the beginning of the season, where there is much gossip we will hear every weekend, but we are not worried." Leclerc is contracted to Ferrari until the end of 2024, and that would surely be a seat that interests Hamilton if it becomes available but it seems like hollow rumours for now. As it stands, no progress has been made on a new deal despite Mercedes repeated commitment and we could be in a situation come the summer break where Hamilton is essentially a free agent.
The summer break is where drivers tend to learn more about their future contract and potential seats for the following season, but Hamilton isn't just any other driver. He won't see out his career at a mid-table or lower end side. He simply doesn't need to. Unless he is challenging for podium places or race wins, he might as well call it a day.
Outside of Red Bull, Ferrari and Mercedes, there's potentially only one other team that can offer him that: Aston Martin. They've made huge leaps of progress over the winter and Alonso is now the closest driver to the Red Bulls in the standings. Given the Spaniard is 41, if this becomes his last season then Hamilton may fancy one last challenge in an up and coming team.
Despite all of the possibilities though, Hamilton will likely stay at Mercedes for one more year. It is unlikely to end in the perfect manner with that world title and a contract still needs to be officially confirmed, but this particular story doesn't feel like it has reached its natural conclusion quite yet.
*18+ | BeGambleAware