Red Bull's driving duo look set to battle it out for the Formula One title
14:00, 22 Mar 2023
Red Bull had another astonishing weekend in Saudi Arabia. Despite starting 15th, world champion Max Verstappen followed up his win in Bahrain with a second place finish. Pole sitter Sergio Perez led from the front to secure only the fifth Formula One victory of his career and Christian Horner's team walked away with another one-two finish.
It's been the perfect start to the season and given the ease with which Verstappen carved his way through the field, Red Bull will surely be lifting the Constructors' Championship for a second successive season. That might seem like a bold statement to make just two races into the new campaign, but it is difficult to recall a season that has begun with such dominance.
Yet when everything should be rosy in the Red Bull garage having picked up maximum points from the opening two races, things are instead, decidedly frosty. Verstappen reportedly skipped the team meeting on Saturday and was then irritated with his team due to the issues suffered in qualifying.
READ MORE:
"We need to do better as a team, we can't have problems like these," he said after the race. "Otherwise this would have been a very different race for me. At the end we limited the damage a little bit, but I should have won here."
"I recovered to second which is good and in general the whole feeling in the team is happy. But personally I am not happy. I am not here to be second, especially when you are working very hard back at the factory to come here in a good state and making sure everything is spot on."
The RB19 car is so far clear of the rest of the pack that it in turn creates its own problems. The title tussle this term will be between Perez and Verstappen, which makes each race win crucial to their own individual chances, especially when you consider that Perez's contract is up at the end of this season. He has no reason to be a team player, especially after his teammate defied team orders and refused to give him his place back at the Sao Paulo Grand Prix last season.
The Red Bull battle could get interesting! 👀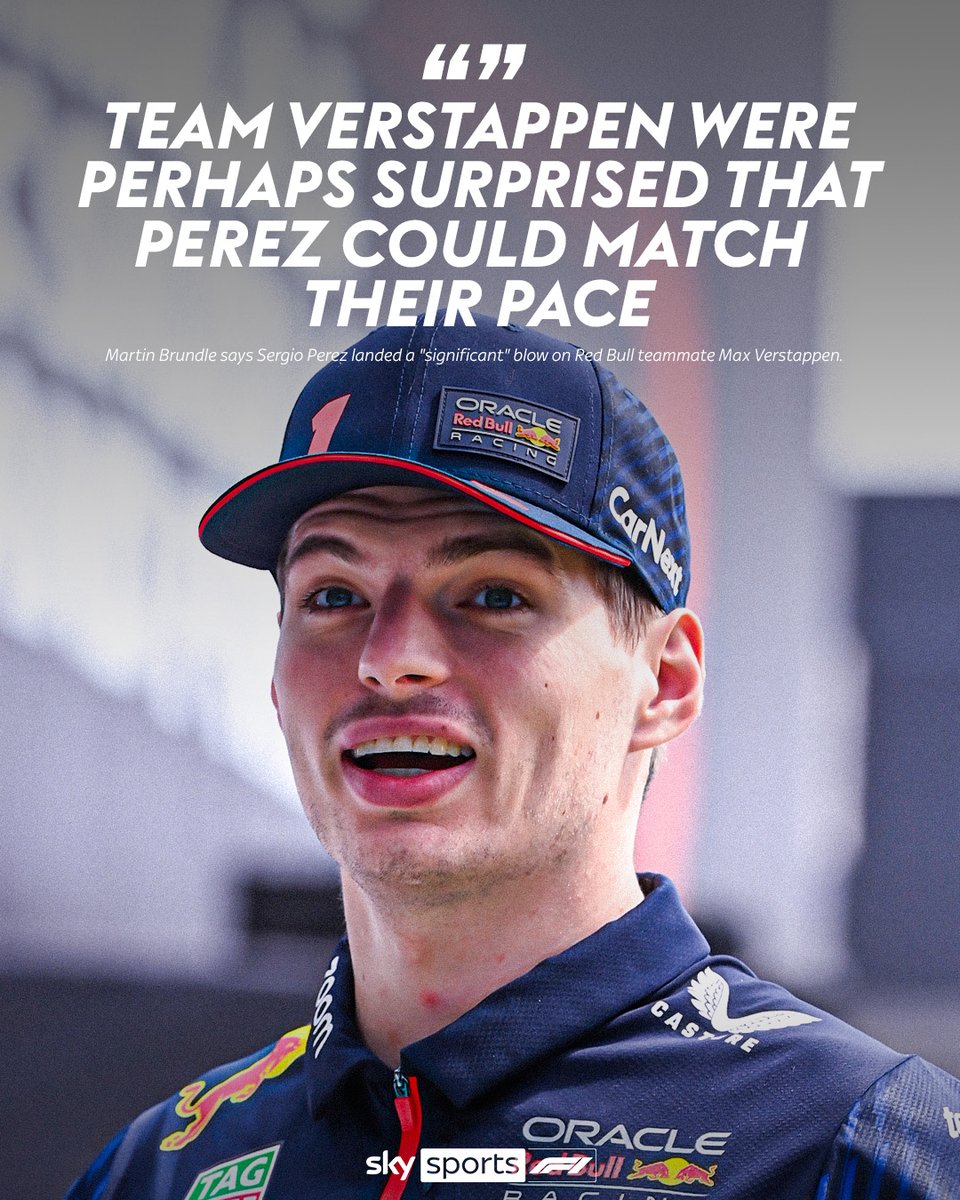 With Jos Verstappen giving a frosty reception to the celebrating Perez this weekend, it is clear this fractious relationship could become a serious talking point this term. Verstappen can't handle coming second, that is plain for all to see, but he doesn't need to throw his toys out the pram every time he doesn't reach the chequered flag first. He is a better driver than Checo and still remains Red Bull's number one. Barring a complete and utter disaster, he will pick up his third consecutive World Championship at the end of the year. There isn't too much drama to be had at the front of the races this season, except which Red Bull driver will stand on top of the podium. So why must Verstappen act in this manner?
Partly, this boils down to his relentless desire to win. But it also exposes a tricky part of Formula One that has never been completely solved. This is an individual sport. Individual drivers make decisions on track and they are in control of their own destiny. But they are also lumped together with a 'teammate'.
Unlike in team sports, they don't win or lose together and are quite often in competition to outperform one another. It's a unique scenario which gives us unrivalled drama in the paddock. And it's always been this way. Fernando Alonso and Lewis Hamilton were fierce rivals, as were Nico Rosberg and the Brit in 2016.
Checo was left infuriated when he discovered his target lap times were slower than Verstappen's, who was closing in, and even in the cool-down room after the race, the atmosphere between the two was tense. The Dutchman now leads the Driver's Championship by one point, due to the fact that he bagged the fastest lap late on in Jeddah.
This is a rivalry that has been bubbling away underneath the surface for some time, yet it only becomes a real problem for Verstappen when he is not winning races. He's a bad teammate, that has been proven time and time again. But he is also a winner. And unless Perez can pull something spectacular off, Verstappen will be a three-time world champion by December.