Follow all of the day's deals as PSG unveil Lionel Messi
08:55, 11 Aug 2021
Last Updated: 17:08, 11 Aug 2021
Welcome to The Sportsman's blow-by-blow live transfer blog. We get the feeling today is going to be a rather busy day!
Lionel Messi is due to be unveiled by Paris Saint-Germain at 10am BST, and we're expecting confirmation of Romelu Lukaku's move from Inter to Chelsea at some point too.
There's plenty going on outside of those two monumental transfers too, so stay tuned all through the day. We've got you covered...
Farewell!
What a monumental day. Surely Lionel Messi's move is the biggest transfer in football history, with probably the greatest player ever joining a new side after 21 years at Barcelona.
There will be more big transfer stories to come tomorrow, too, with Romelu Lukaku set to seal the deal with Chelsea and Manchester United on the verge of announcing the arrival of Raphael Varane. And that's just for starters.
So thanks for joining us today, and we'll see you back at The Sportsman for Thursday's blog tomorrow morning, yeah?
Great news, Magpies...
No, it's not a takeover.
Reports in Italy claim that Newcastle United are in talks to complete a loan move for Spanish wide man Carles Perez from Roma.
Leicester's Centre-Back Hunt Ramps Up
Leicester City's hunt for a new centre-back has ramped up a level, and they seem to have all eyes on Southampton's centre-back, Jannik Vestergaard.
Leicester have been offered three different centre-backs after Fofana injury but Jannick Vestergaard is the main target and priority. No bid for Özan Kabak. 🔵
#LCFC
Talks ongoing between Leicester and Southampton to reach an agreement.
Doku to Liverpool?
According to leading Portuguese journalist Pedro Almeida, Liverpool want to open talks with Stade Rennais regarding Belgian international attacker Jeremy Doku, who had a decent tournament at the Euros this summer.
The French outfit are said to value Doku at around €45 million.
Could Spurs Sign Lautaro Martinez?
Tottenham are said to be close to snapping up Inter's Argentine star Lautaro Martinez, and the sale could well be on the cards for a Nerazzurri side that is in desperate need of recouping major losses despite the Serie A title success in 2020-21.
Click below for the full story on Inter's ongoing fire sale.
Varane all set to sign for Man Utd!
It appears that Raphael Varane is about to pen a four-year deal with a one-year club option at Manchester United. All eyes on United now for official confirmation.
Roma sign Thaisa
Roma have confirmed the signing of a player who isn't Tammy Abraham. It's not for Jose Mourinho's side.
The Roma women's team have landed Real Madrid's Brazil midfield star Thaisa Moreno, a 32-year-old veteran of 86 national team fixtures.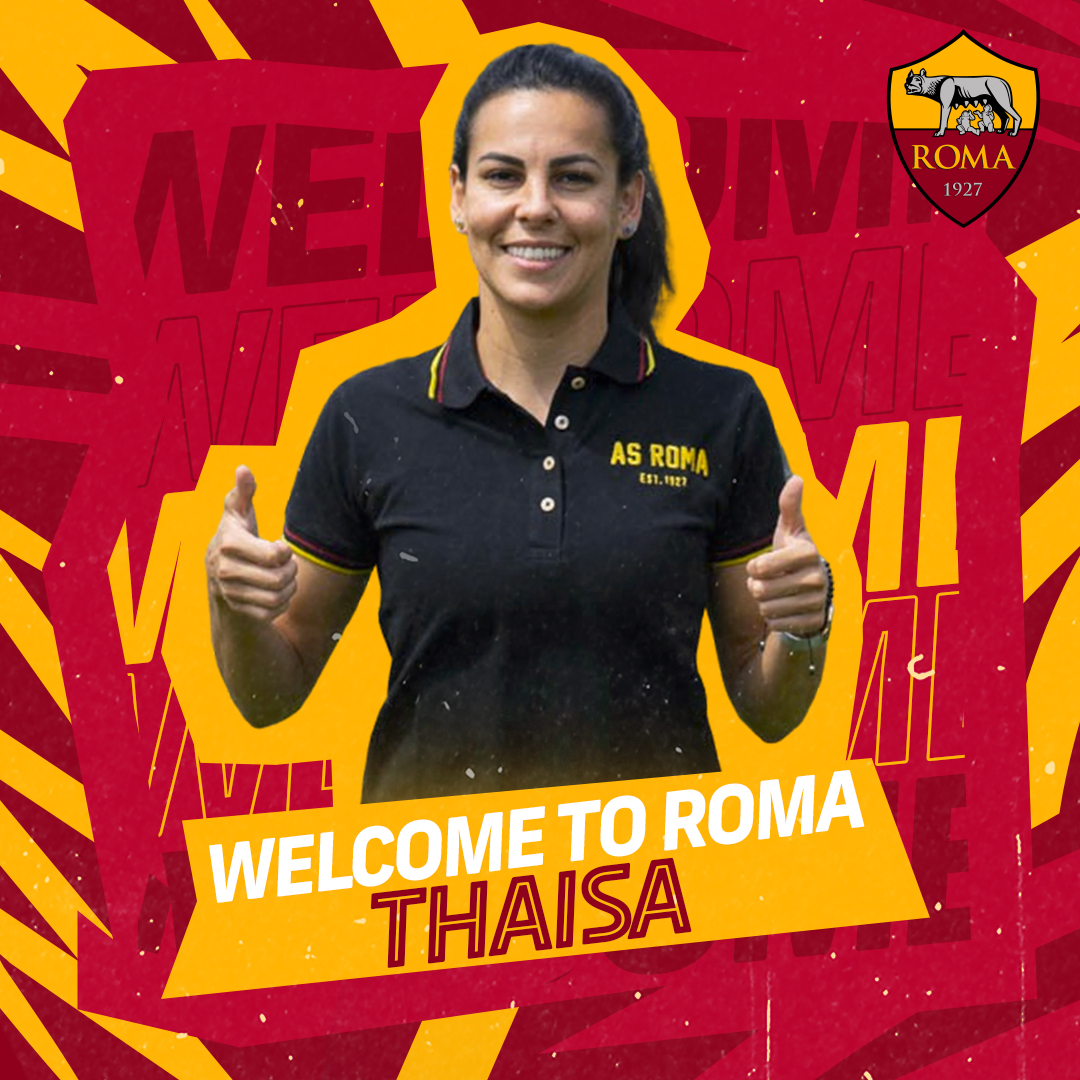 Ramsdale to Arsenal?
football.london are reporting that Arsenal are 'in advanced talks' with Sheffield United over goalkeeper Aaron Ramsdale. The fee could be the highest for a British goalkeeper at £35m according to some claims.
LUKAKU SIGNS...
...a new two-year deal with his agent Federico Pasterello.
Keep that pen handy, Romelu. There's something else to sign soon.
Proud to announce the representation contract extension with
@romelulukaku
Again together until 2023 !! You are my king 👑❤️ 🇲🇨
#lukaku
#agent
à Hôtel de Paris Monte-Carlo
Jannik Leicester-Gaard?
We told you Rodgers was after a centre-back!
Now Dan Sheldon reports that Leicester have launched an initial bid of £15m for Southampton centre-back Jannik Vestergaard, but it looks as if Southampton are holding out for more money.
They've already poached Ryan Bertrand from the Saints this summer, could Vestergaard be next?
🚨EXCL:
#LCFC
have submitted an opening offer worth up to £15m for
#SaintsFC
defender Jannik Vestergaard.
The bid has not yet been accepted as Southampton hold out for more.
Full story on
@TheAthleticUK
:
Rodgers Looking For Fofana Replacement
Leicester City manager Brendan Rodgers has confirmed he is in the market for another centre-back, following the injury that Wesley Fofana picked up in a pre-season friendly.
Fofana will have surgery that will rule him out until 2022, so the Foxes boss is keen to plug that gap before the transfer window closes.
Ozan Kabak, on loan at Liverpool last year has been linked, but Pedro Almeida reports he is close to a move to Sevilla.
"It was a horrendous challenge on him"
Brendan Rodgers admits Leicester may delve into the transfer market for a defender with Wesley Fofana on the sidelines for a lengthy period
A new addition for Celtic?
According to Sky Sports, Celtic could be about to approach Legia Warsaw over the signing of £3.5m-rated right-back Josip Juranovic.
Could be just the sort of boost Ange Postecoglou's side need.
How much could Varane improve Man Utd?
With Raphael Varane set to be confirmed as a Manchester United player shortly, what sort of a difference could he make to Ole Gunnar Solskjaer's prospects of finally winning a trophy at Old Trafford? Our Conor Keane reckons he might be everything they need...
Dzeko arrives for his Inter medical
How will Inter replace Big Rom? They're bringing in 35-year-old Edin Dzeko from Roma, who has arrived in Milan for his medical
Does Lukaku's return mean his sale was an error?
Remember when Lukaku was last at Chelsea? It was Jose Mourinho who decided he wasn't needed at Stamford Bridge, but now the Blues have joined their former manager in later snapping him up. For a combined £175m!
Lukaku the next big unveiling?
I don't know if we'll see quite the same reception for Romelu Lukaku at Chelsea as Lionel Messi got at PSG, with hordes of fans with flares outside the ground, but the Belgian striker should be confirmed as a Blues player once more later today in a £94.7m move.
Will he be able to reproduce the fabulous goalscoring form he exhibited at Inter?
Brentford bolster squad before Premier League bow
PSG aren't the only ones making a splash in the last three weeks of the transfer window. Premier League new boys Brentford have added Lorient's Yoane Wissa ahead of their opening game against Arsenal on Friday.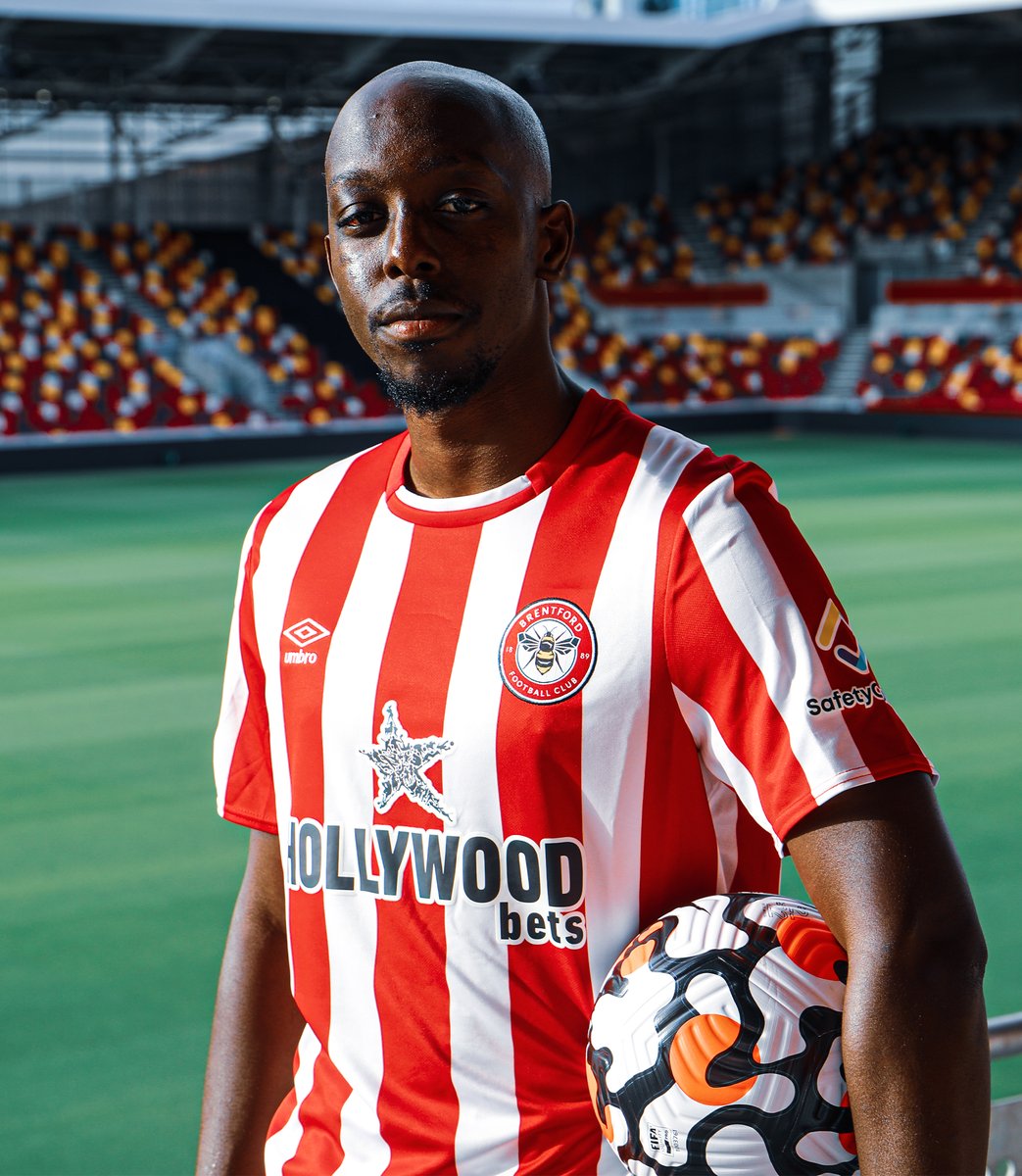 The press conference we never thought we'd see
That will take some time to sink in.
Lionel Messi.
At PSG.
Imagine how mad it will be seeing him actually play for them!
Messi's got a lot to live up to
"Messi! Messi! Messi!"
And we end the press conference with a small group of people at the back of the press conference room bellowing Lionel Messi's name...
It's unorthodox, but this is all a bit of a one-off.
And now it's photo time.
Will the new country and language be difficult?
"Of course, for me it's a new experience but I'm really ready for that. At the end of the day it's football, and I have friends here which is really important. I really want to begin training now. This is new for us, but I'm ready. It's an amazing city, it's beautiful, so we are happy."
Messi on potentially facing Barca in the Champions
"It was very complicated to exit Barcelona without knowing where I would go. Barcelona is my home, I've been there since I was a kid. But we knew that I would be going to a very, very strong team who would be challenging for the Champions League. I don't know if we're going to face each other, but it would be very nice to go back to Barcelona and hopefully with fans there."
Messi's a big Ligue 1 fan!
"Of course I have followed Ligue 1, and I have friends in Paris so I know all about the league. It has been growing, and Paris has helped it to grow, and I'm looking forward to the new rivals and new atmsopheres."
Want a Messi PSG shirt?
Longue file d'attente devant la boutique du PSG ce matin pour acheter le maillot au nom de Lionel Messi.
#MessiPSG
Reunited
It sounds like Leo can't wait to get back out on the pitch with his old Barca teammate, Neymar.
When will Messi play his first league game?
"I don't know. I've been on holiday and the league season is very close, so maybe I need a pre-season myself. I'll need to work and then I hope to start the season as soon as possible. When the staff thinks I'm ok, I'll be ready and willing to play."
On playing alongside Mbappe and Neymar
"It's crazy and I'm looking forward to it. They are some amazing transfers, and I'm going to be playing with the best players. It's a great experience to be able to enjoy."
And now Leo addresses the room...
"Good morning. First of all, i want to thank the president for his words. I am very happy. You all know my exit from Barcelona was a different change after a very long time, but the moment I arrived here I felt very happy. My only will now is to beginning training and start this new chapter of my life. PSG were really quick with the negotiations and it's been very easy, really. I am very happy to be here and I'm impatient to play. I still want to play, and I still want to win. This club is ready to fight for all the trophies, and that is my goal. I hope we can make it happen."
Nasser Al-Khelaifi speaks...
"This is an amazing and historic day for the club. Leo made football magic and beautiful, and he's a winner. Today is obviously amazing. When we first started 10 years ago we had high ambition in the football project. There was great desire on both sides to make this happen."
He's here!
Lionel Messi, all suited up, arrives in the press conference room at the Parc des Princes alongside PSG president Nasser Al-Khelaifi.
But who's the greatest No.30 in sport...?
Stand by for action...
Lionel Messi is about to speak to the press for the first time as a Paris Saint-Germain player.
Armstrong is a Saint
Lionel Messi wasn't the biggest transfer announced last night... at least not if you're a Southampton fan. The Saints followed up the signing of Chelsea youngster Armando Broja by snapping up Blackburn's Adam Armstrong.
What an absolute privilege to sign with this fantastic and historic club. I am delighted to be a part of this team and cant wait for the hard work to begin. I am so determined to make a positive impact here and cannot wait to see you all at Saint Marys! 🙌🏻❤️
@SouthamptonFC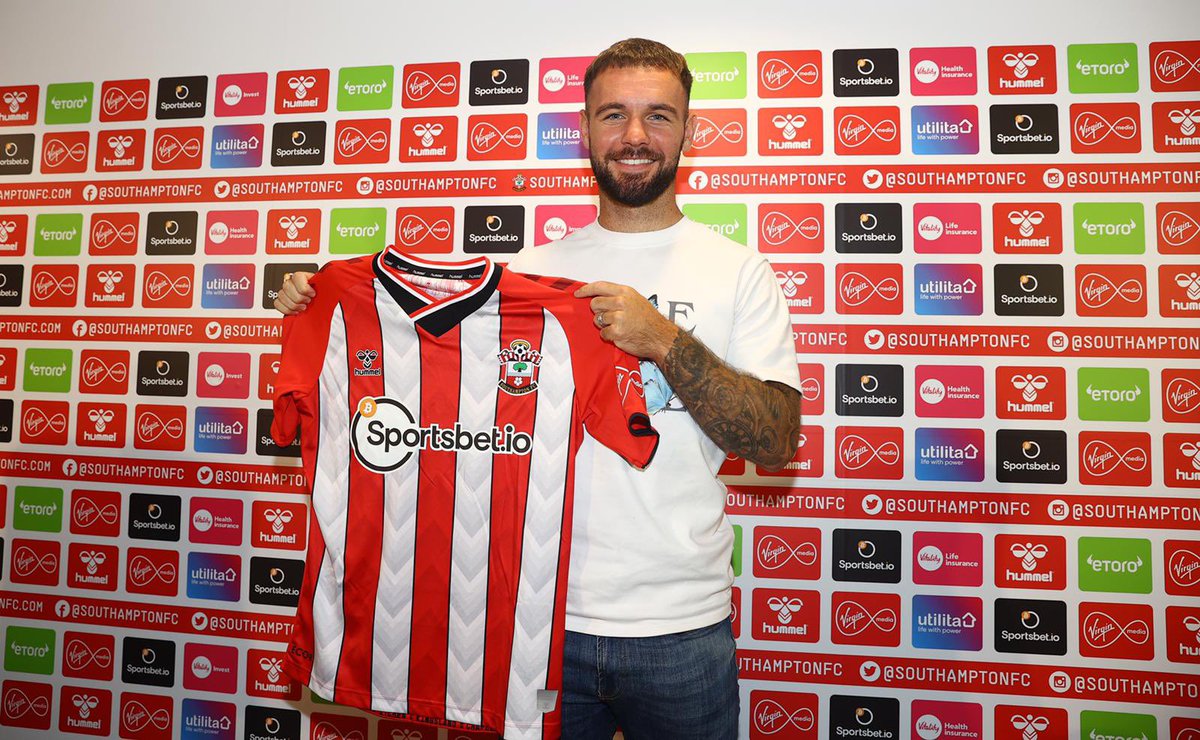 Raphael Varane's Man Utd unveiling due soon
Raphael Varane's transfer to Manchester United ought to be completed in the next 48 hours. He arrived at Carrington on Tuesday having completed his isolation period, and there's an expectation that he will put pen to paper before the end of Thursday. Cracking news for Reds.
More Messi smiles today, please!
Wasn't it just heartbreaking to see Lionel Messi in floods of tears at the weekend as he said goodbye to Barcelona? The good news is that he looked particularly cheery on Tuesday as he arrived in Paris, so hopefully it will be a smiling Messi we see at his press conference this morning.
Lukaku to be confirmed by Chelsea
Romelu Lukaku is expected to arrive in London in the next 24 hours to complete his proposed move from Inter to Chelsea for €115 million, which a quick bit of mental arithmetic tells us is around £97.41m.
He won't be playing for them in the UEFA Super Cup against Villarreal, but Tammy Abraham might. Yes, that Tammy Abraham, the one who might be about to sign for Roma for around £35m.
Look, nobody said this time of year isn't confusing.
Chelsea defender Antonio Rudiger says Romelu Lukaku is a 'beast' and a top striker, ahead of the Belgium international's proposed move to Stamford Bridge 🔵
So, what are your plans for 10am?!
Best cancel that meeting. The greatest player of all time has only gone and switched clubs for the first time as a professional...
Paris Saint-Germain is delighted to announce the signing of Leo Messi on a two-year contract with an option of a third year.
#PSGxMESSI
❤️💙