Here are five things you might have missed from the latest game week in the NFL
15:25, 16 Nov 2021
"I'M BAAAAAACK!" Cam Newton announces his return in style
Oh how the league needs Cam Newton. He is 6'4'', 110kg of positive energy and we're all here for it. After signing just three days prior it was deemed unlikely that Cam would play a massive role in the Panthers clash against the Cardinals. So in typical Cam Newton fashion he comes in at QB during the first quarter and scores on his first touch of the ball, rushing in from the 8-yard line. He followed that up with another 8-yard play, throwing a strike to WR Robby Anderson. Nice to have you back Superman!
"I'M BAAAAAAACK"
Comfortable Cowboys top the charts

The Dallas Cowboys have come out with a point to prove this season and appear to be one hell of an offensive powerhouse as they look to take control of the NFC East. After dispatching the Atlanta Falcons 43-3 at the weekend they sit top of the Points Per Game (PPG) and Yards Per Game (YPG) charts averaging an impressive 31.6 and 433.9 respectively. It's also worth noting that the Cowboys 33 point lead at halftime was their largest in any game since 1971.

Who needs Tom Brady? Clearly not the Patriots

Rookie QB Mac Jones helped the Patriots achieve something never done before in the history of the New England Patriots franchise; scoring 45 or more points in consecutive home games. Following on from their 54 point mauling of the NY Jets they dispatched an inconsistent Cleveland Browns with ease, with the game ending 45-7. Even the G.O.A.T that is Tom Brady can't boast to have matched this feat during his 20-year spell in New England.
Russell Wilson and Seattle get shutout

After being out for multiple weeks following surgery on his middle finger, a trip to Lambeau Field, where it was cold enough for snow to swirl, probably wasn't the easiest game for Russell Wilson to return to action in. This proved to be the case as the nine-year veteran experienced his first ever career shutout with Seattle falling to a 17-0 defeat to the Green Bay Packers. It was the first time Seattle hadn't scored any points since 2011.
Better Days Ahead.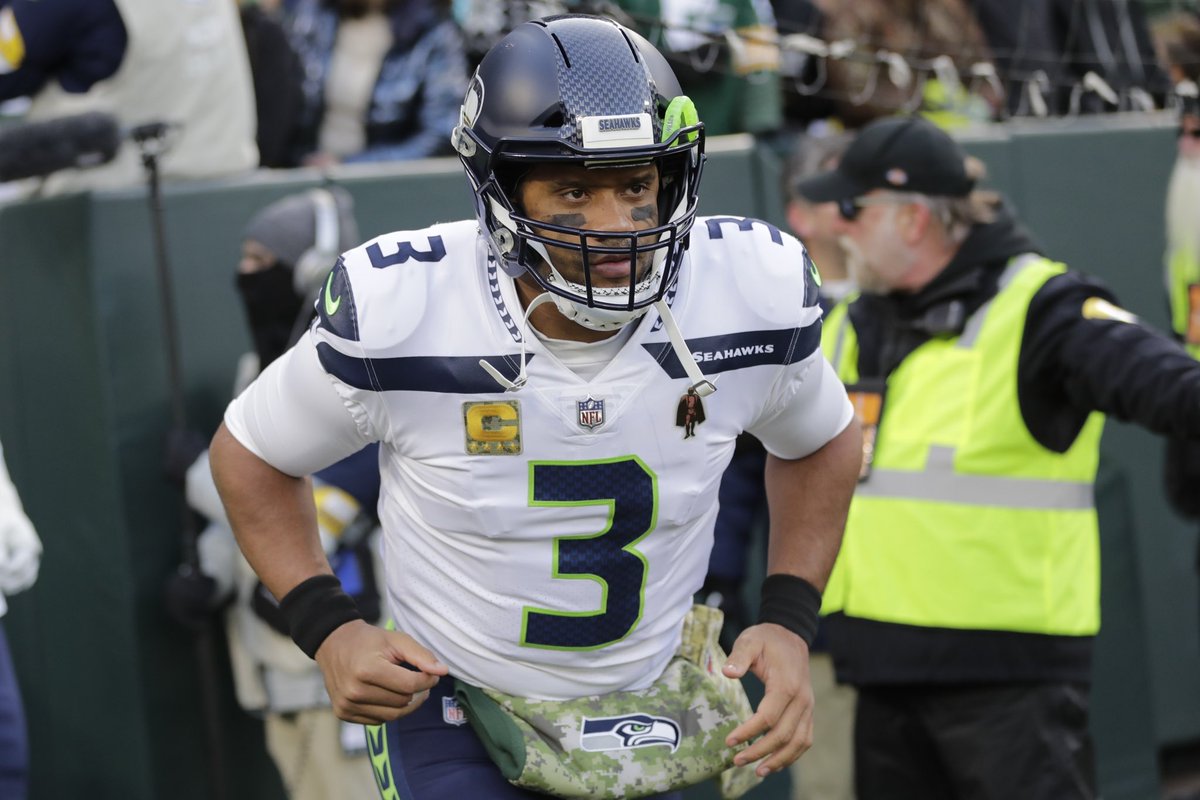 The Jets defence never returned from their bye week
After week five the NY Jets went into their bye week having conceded 121 points. Since then they've allowed 175 points which is the second highest total in a four game period since 1970 and they become the first side since the NY Giants in 1966 to concede 45 points three times in four games. Maybe it's something in the New York air.
NFL Week 10 Scores
BAL 10 - 22 MIA
BUF 45 - 10 NYJ
TB 19 - 29 WAS
ATL 3 - 43 DAL
NO 21 - 23 TEN
JAX 17 - 23 IND
DET 16 - 16 PIT
CLE 7 - 45 NE
MIN 27 - 20 LAC
CAR 34 - 10 AZ
PHI 30 - 13 DEN
SEA 0 - 17 GB
KC 41 - 14 LV
LAR 10 - 31 SF