It's a strange game week to reflect on this week with a number of players absent with positive COVID tests and teams having games moved around so the actual gameweek doesn't end until Wednesday. That being said, the games that did go ahead this week offered up some cracking action but there's so much going on every week it's difficult to find key takeaways but we do what we can so here are five things you might've missed.

1) Detroit snap Arizona's away win streak

Nobody expected anything other than an Arizona win when they travelled to Ford Field this weekend but Jared Goff and the Detroit Lions had other plans as they shocked the league with a 30-12 win. Prior to the weekend Arizona 7-0 on the road this season and going against the worst team in the NFL it looked nailed on to become 8-0 but Detroit came out fighting. Their quarterback (QB) Jared Goff put on a show completing 21/26 passes for 216yards and three touchdowns. Goff's personal record against the Cardinals to 8-1 with this his seventh game in a row that he's come out on top. We've all got our favourites.
Three touchdowns and a passer rating of 139.7.
Re-live
@JaredGoff16
's highlights from today's W
Up next for us:
#DETvsATL
| 📺 FOX
2) Jonathan Taylor. MVP. That is all.

Yet again we find ourselves here. Talking about Jonathan Taylor. It's hard to ignore someone so impressive though, especially when he's putting up such jaw-dropping numbers. Let's just bullet point his achievements after another strong game as the Colts defeated the New England Patriots by 10points in a statement 27-17 victory.

- Eight games with 100+rushing yards and one touchdown in a season
- 17 rushing touchdowns in a season breaking a 57 year franchise record
- One of just three players in Colt history to record 1,500+ rushing yards in a season
- A touchdown in 11 straight games, ties him with the third longest streak since 1950
- 31 touchdowns before turning 23years old puts Taylor joint-second in NFL history

Keep in mind that he's still got three more weeks to add to these too. Scary.
3) Brady shut out for the first time since Miami 2006

A night for Tom Brady to forget. He is getting on a bit so it can happen to the best of us but it's clear that he flipping hates playing the Saints. In their 9-0 W against Tampa Bay on Sunday night, New Orleans Saints become the first since the Miami Dolphins in 2006 to hold a Tom Brady-led offence to zero on the scoreboard. They are also the first team to defeat Tom Brady in four straight regular season matches, with Brady having two or more turnovers in each of those match ups. Luckily for Tampa and Tom they don't have to see the Saints until a potential play-off matchup but more likely it'll be another year. Plenty of time to prepare.
4) Big Ben guides Pittsburgh to a huge victory
Big Ben Roethlisberger put another pin in his legacy this weekend after surpassing Phillip Rivers to move up to fifth in the overall passing yard rankings. ​​Before the game against the Titans, Roethlisberger had 63,414 yards and required just 27 yards to jump ahead of Rivers (63,440). His second quarter throw to running back Najee Harris gave him all he needed and he ended the day on a very respectable 63,562 as the Steelers earned a hard fought 19-13 win.
Moving up the list 📈
@_BigBen7 has passed Philip Rivers for fifth-most passing yards in NFL history!
📝: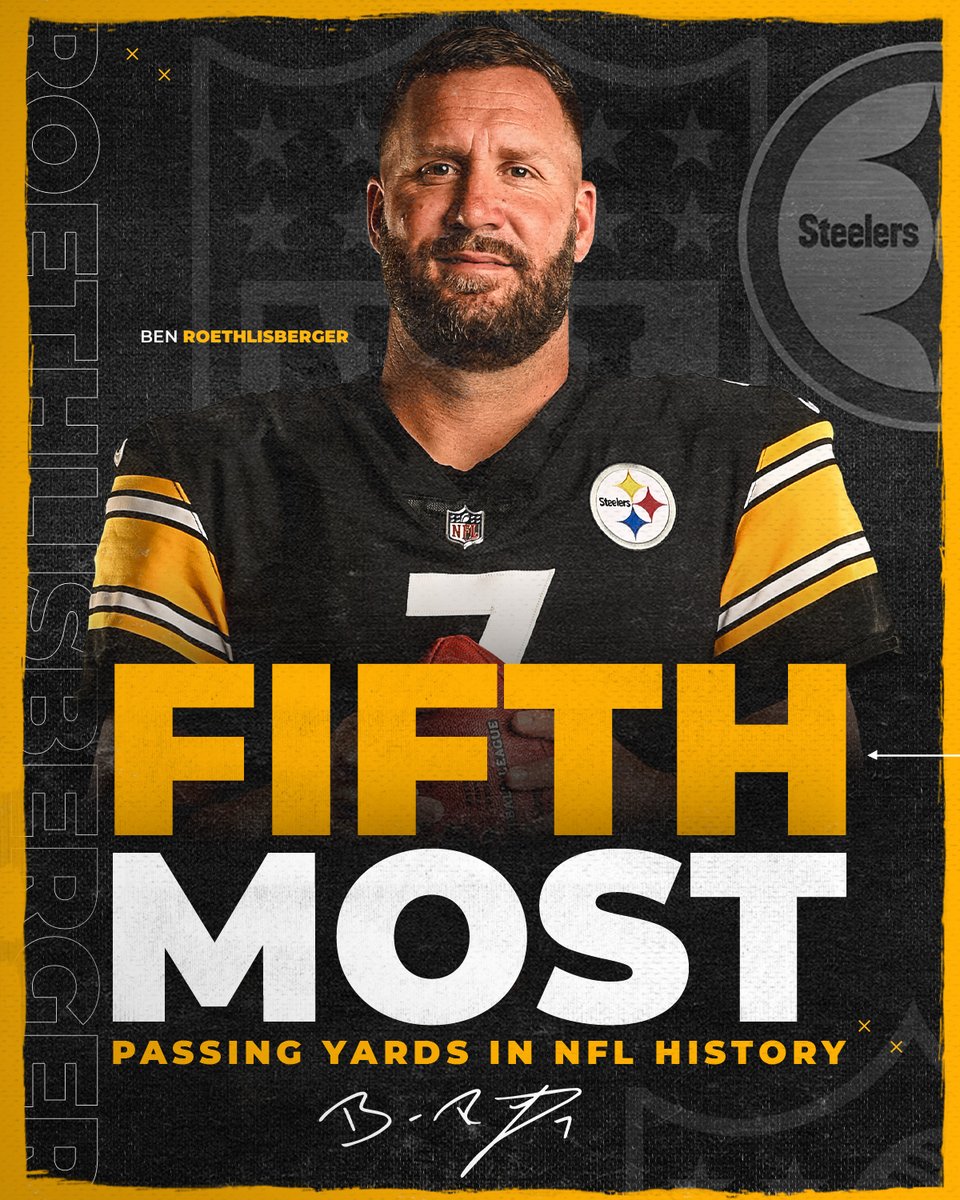 5) Houston's first Kick Return TD since 2009
Tremon Smith took the Jacksonville kick-off straight back for six, ending a 12-year streak without one. The Texans came out on top against the Jaguars with a 30-16 victory that takes them to 3-11 for the season.