As he became a two-time world champion, this time there were no histrionics. No shrieking down the radio. No screams of delight. Instead, in bizarre fashion, Max Verstappen was told the news we have all been expecting to hear over the past two months. In the rain in Japan, he had indeed won his second consecutive world title, after full points were awarded despite the race only edging past halfway completion.
But this was the deserved coronation of a driver that has completely dominated this year. The win at Suzuka was his 12th of the season, and he has Sebastien Vettel's record of 13 in his sights for a single campaign. But after the controversy that surrounded last season's title win, which saw many onlookers claim that Verstappen's first title was undeserved, in 2022 he has silenced all doubters.
The Dutchman has been imperious. Superb. Flawless. That win in Japan showed his dominance as even in treacherous conditions, he pulled out a 27 second lead over teammate Serigo Perez in second. Verstappen hasn't just won this Drivers' Championship, he's completely obliterated the opposition, to seal the title with four races to go.
READ MORE:
It's been a performance of relentless consistency, enhanced by several special moments. Saudi Arabia was a key moment as he bagged his first win after a strong start by Ferrari. All through pre-season testing and in Bahrain, Charles Leclerc had been the top dog, but Verstappen managed to overhaul the Ferrari man with just four laps to go.
If Saudi got the wheels in motion, then Hungary saw Verstappen pushed to the max. It was the final race before the summer break and he had only qualified in tenth to hand the initiative to Ferrari. But he got to work during the race and fought back through the field. Even a 360 degree spin which gave the lead back to Leclerc couldn't deny him, as he flew to victory with one of the great F1 performances.
When most drivers dominate a Formula One season, they do so from the very front. But Verstappen is almost unique in that manner. He's been on pole just five times from 18 races, with title 'rival' Leclerc starting from first nine times in comparison. But he's completely dominated on a Sunday.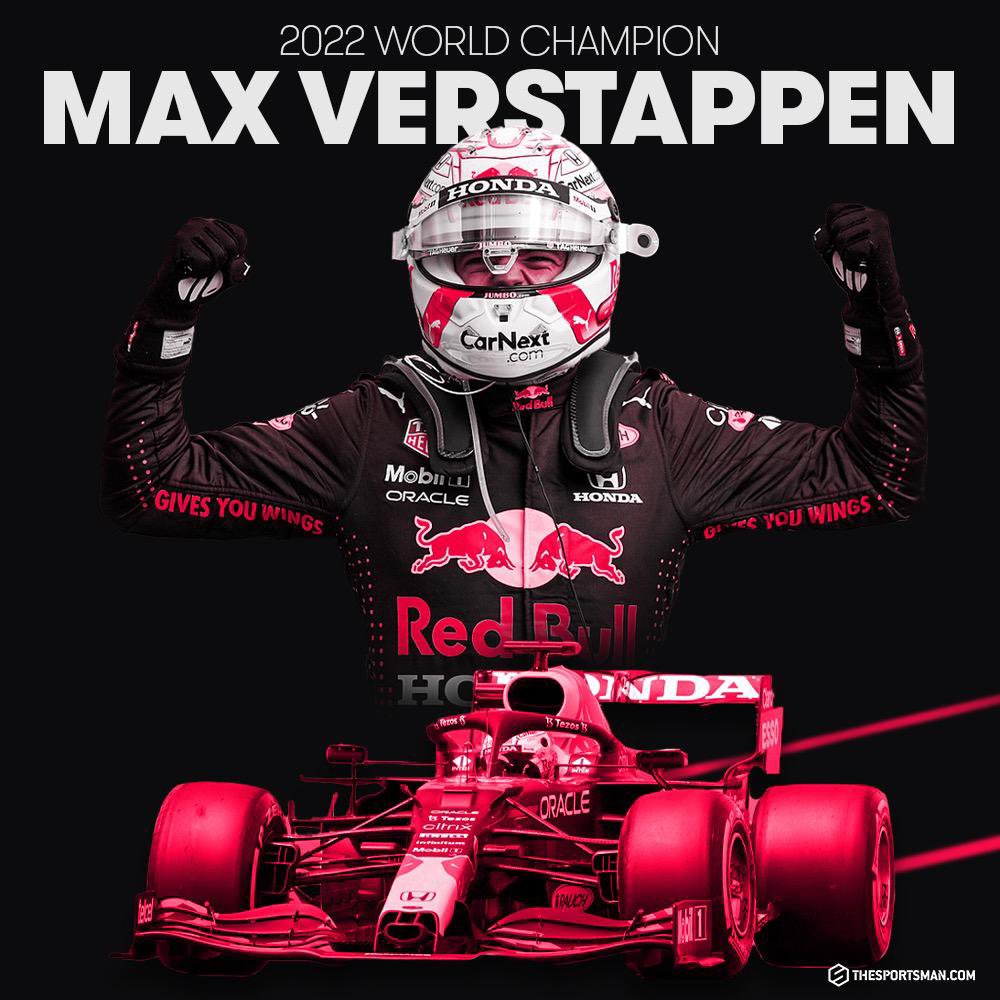 We saw that again in Belgium when he won from 14th on the grid, having shot himself up to fifth after just seven laps. There was no stopping him, no matter how many obstacles were put in his way and he finished 17 seconds clear of Perez, who played a crucial role in his teammates wins, but was outperformed at almost every turn.
Conditions have seemed simple for Verstappen for a lot of the year, but even when he visited the lion's den, the home of Ferrari - Italy - he came out on top. Grid penalties saw him start down in seventh but it didn't stop him making it five straight wins as Ferrari floundered under the pressure. He was booed over the line as the chequered flag waved while the safety car was out, but he deserves so much more than that this season.
Verstappen deserves our undying praise and respect. Adrian Newey, Christian Horner and the whole team at Red Bull have produced a magnificent car, but he has performed almost perfectly under pressure. When others have slipped up, he has been effortlessly consistent. A 104 point lead in the Drivers' Championship defines that.
The 25-year-old was cast as the bad guy last year because of his battle with Hamilton and the way the season ended. For the last decade or more, the Brit had been the golden child of the sport, and the man backed to break all records. He is undoubtedly one of the greatest athletes of all time, but Verstappen is now top dog. By a country mile.
2023 should see the battle resume with Ferrari and Mercedes back in the mix, but they will have to be equally flawless if they are to overhaul Red Bull and the magnificent Max Verstappen.