Charles Leclerc secured a dominant victory for Ferrari in Australia as he led from pole to extend his lead to 33 points at the top of the Drivers' Championship. Title rival Max Verstappen suffered more engine issues that resulted in his second DNF in the opening three races, while his teammate Sergio Perez came home in second.
Mercedes were much improved, finishing 3rd and 4th and that podium for George Russell takes him into second in the Drivers' Championship, behind Leclerc, while the team leapfrog Red Bull in the Constructors' Championship.
That podium finish was a sign of progress for a team that has suffered so many issues this year, but Red Bull will be concerned once again at the unreliability of their car. As the largest sporting weekend crowd in Australian history, 419,114 people, gathered on a hot evening in Melbourne, my early morning start was rewarded with a thrilling opening.
As my cup of tea reached a drinkable temperature, the lights went out and Leclerc held off Max Verstappen's challenge. Meanwhile Lewis Hamilton dived down the inside of Perez and into third, up two from his starting place of fifth. Carlos Sainz on the hard tyre had a nightmare, and dropped from 9th to 14th in the opening lap as his teammate led, before spinning out on lap two.
After a yellow flag, Hamilton had the tough task of keeping Perez's Red Bull behind him and although he managed it for two laps, Checo squeezed down the inside into turn three with the help of DRS.
As the pack settled down, Leclerc led from the two Red Bulls, ahead of the Mercedes duo, who were being hunted by the improving McLaren pair. Verstappen pitted first of the front runners after complaining of blistering on his front left, while Hamilton caught back up with Perez before the Red Bull pitted.
It seemed the Mercedes were managing their tyres better than Red Bull and for the first time this season, both Hamilton and Russell could compete. However, although Hamilton's pit stop brought him out in front of Perez, on warmer tyres the Mexican was able to get ahead instantly, before Sebastien Vettel spun out to cause a safety car.
That bunched the field up, while Russell was fortunately able to pit and get himself up to third due to the yellow flags. Verstappen attempted to put the pressure on Leclerc at the restart but managed to hold onto top spot as Fernando Alonso in fourth, yet to pit, lost his pace.
CHARLES LECLERC WINS THE AUSTRALIAN GRAND PRIX! 🏆
He takes home his first-ever Grand Slam victory - pole, win and fastest lap!!! 🤩
#AusGP
#F1
@Charles_Leclerc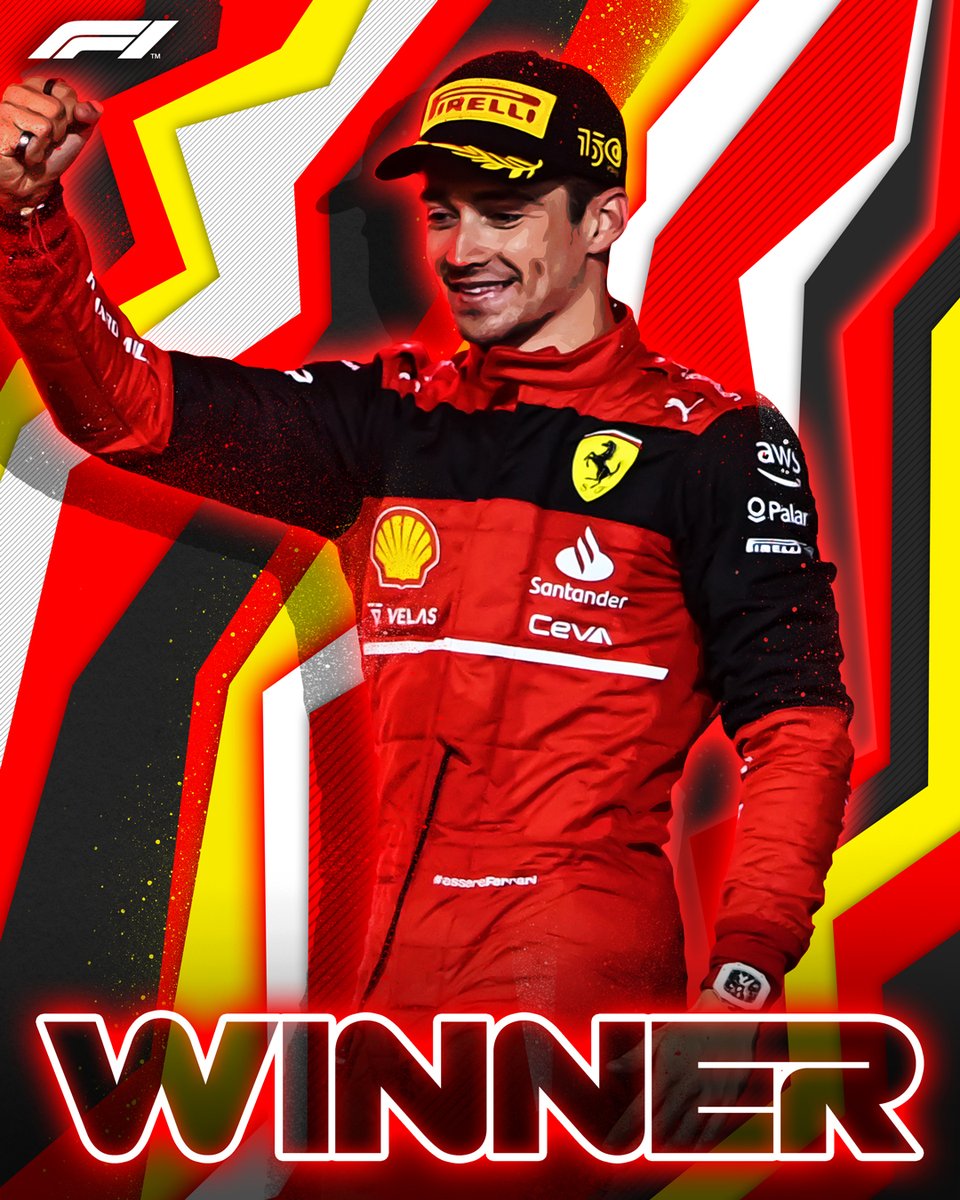 Perez and Hamilton got by, while Lando Norris squeezed past Kevin Magnussen. Russell in third had defended well from Checo but ultimately was forced to give up his place as Mercedes prioritised tyre management. However, he would end up on the podium.
On lap 39, world champion Verstappen, running in second, was forced to pull his car over and retire as there was something drastically wrong with the hydraulic pressure or oil pressure. It happened so quickly that Red Bull were unable to get him back to the pits and that makes it two DNF's in the first three races for Verstappen, who is already on the back foot in terms of his title defence.
Leclerc cruised to a comfortable victory in the end while Russell secured just his second ever podium in Formula One. Hamilton and Verstappen are now remarkably fifth and sixth in the Drivers' standings, and Leclerc's lead is up to 34 points. He's looking almost unstoppable at this early stage.