Daniel Ricciardo Has A Tough Decision To Make Regarding His Future In F1
13:25, 05 Jun 2018
The Death of a Couch Potato
Eugene Polley is dead. He was the man who invented the remote control. Television viewers world-wide have him to thank for allowing them to change channel from the comfort of their chair and to constantly keep themselves entertained. Understandably he was hailed as the founding father of the modern couch potato.
Unconfirmed reports say Polley was half-way through the Monaco Grand Prix when heard to be screaming: "Where is that remote control, I need my remote control". Family members rushed to his aid but they were too late, unable to change the channel he succumbed to boredom and died there and then.
It's understandable. Scalextric on the front-room floor with 20 cars all in the same lane would has more appeal. Like Monaco 2018, you would not witness a single on-track overtake manoeuvre amongst the front runners.
I so feel for race commentators who are forced to ask questions such as "what would happen if it there is a safety car now?" as opposed to state politically incorrect but blatantly obvious statements such as: "this is mindlessly boring tat" and "the first six home started the race from 1-2-3-4-5-6 and the starting grid."
Ricciardo's potential decisions
Rant over. Max Verstappen is quickly losing his tag as the 'golden boy of Formula 1'. Pundits, maybe that should be 'punters', are calling him 'Max Crashstappen' and his six race starts of 2018 have yielded just one distinction, a fastest-lap at Monaco.
Meanwhile, garage-mate Daniel Ricciardo boasts a pole position, two race wins and three fastest laps during the current campaign. Understandably the Australian is hot property and it is a well-publicised fact his Red Bull contract expires at the end of the current campaign.
So just where will the 28-year-old 135 race veteran be racing next year? And does he really have the option to go to Ferrari or Mercedes? Let's just imagine he does and put ourselves in his racing gloves.
A seat at Ferrari, replacing Kimi Raikkonen, would unquestionably mean No. 2 status and for decades that has proven itself to be no fun. Eddie Irvine (1996-1999), Rubens Barrichello (2000-2005), Felipe Massa (2006-2013) and, latterly Kimi Raikkonen (2014-present), will surely confirm being No. 2 at Ferrari is thankless soul destroying role.
Raikkonen's latest stint at Ferrari – he was with the Italian outfit between 2007 and 2009 – has not yielded a single race win in 85 races. Felipe Massa, who will probably take his parting breath with race engineer Rod Smedley's words, "Fernando is faster than you" ringing in his ears, went five years and 86 races without a race win.
Barrichello did fare better. His 104 starts for Ferrari yielded nine race wins. But teammate Michael Schumacher landed (and was sometimes handed) 40 race victories during the same period.
No, playing second fiddle to Sebastian Vettel would appear to be a thankless task for Ricciardo. But he knows he comprehensively outpointed the German when they were Red Bull team-mates in 2014 and he might fancy he can do so again, bucking a trend while re-writing the Ferrari workplace manual.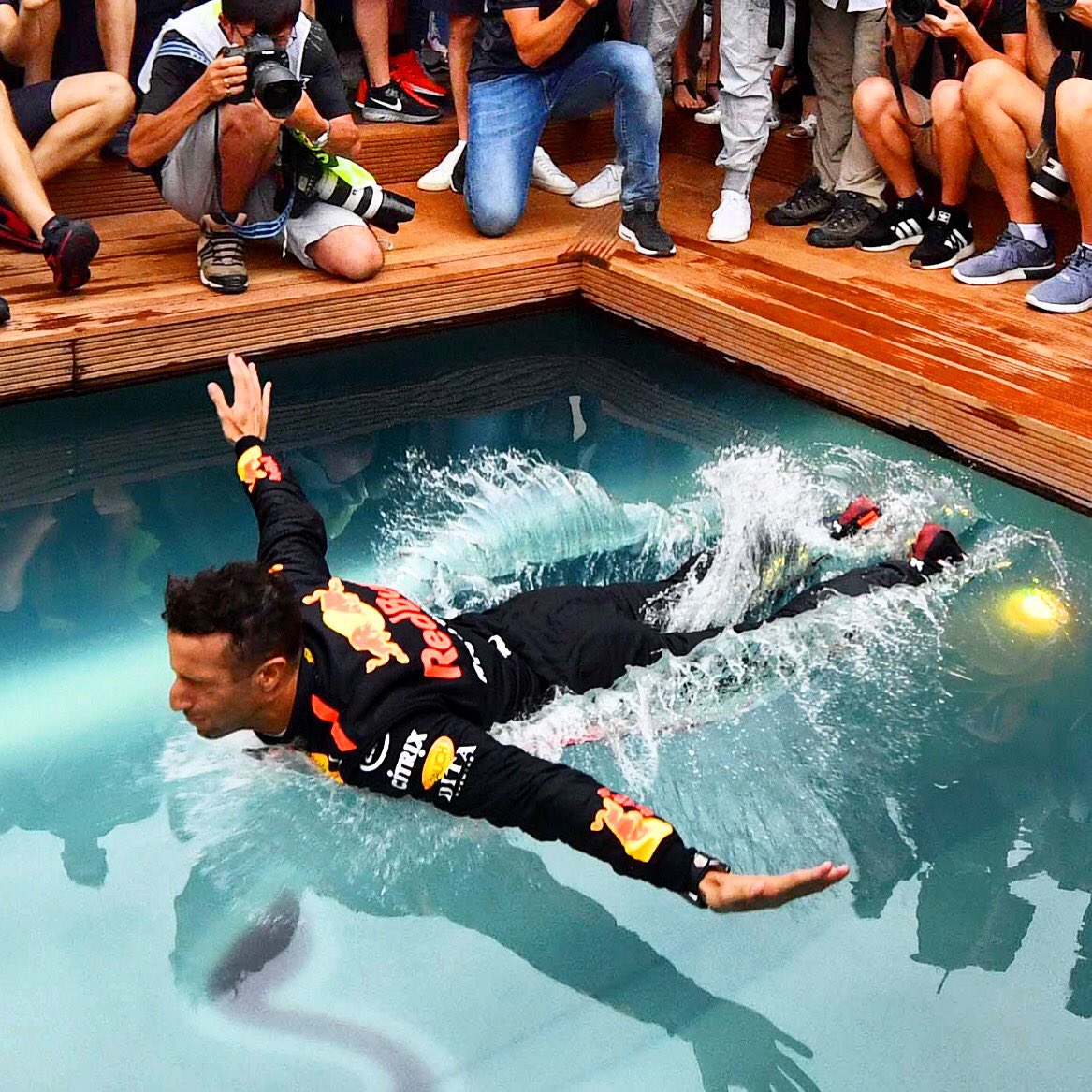 Mercedes warranty
Mercedes publicise their policy of giving both their drivers 'equal status' and it is a strategy that paid dividends for Nico Rosberg who gained a World Championship verdict over Lewis Hamilton in 2016 and he promptly headed off for the hills. Personally I think Rosberg will be back in F1 sometime in the future and I'm convinced he'd jump back into a Mercedes in the morning should Hamilton announce an impromptu retirement.
But the Mercedes is no longer invincible and Ricciardo also knows Valtteri Bottas has been handed a brace of shoddy one year contracts and has spent as much time supporting his teammate as trying to win races for himself.
Should his management place him there they would surely insist on a multi-year contract, equal rights and a whole lot more safeguards in place.
Bullish about fighting on?
Of course one presumes Red Bull are keen to retain Daniel Ricciardo. They now have Crashstappen tied down for a number of seasons and retaining the Australian and a partnership which seems amenable would make a lot of sense.
This is an outfit which has shown itself to be ruthless in its approach and readiness to drop drivers while also displaying a sense of loyalty in retaining Mark Webber, who went an entire season never finishing ahead of his teammate (when both drivers finished the race). Webber won just three races during his last three seasons with the team while teammate, Sebastian Vettel, won 29.
Ultimately Ricciardo has been nurtured by the Red Bull family having progressed from the Toro Rosso ranks and the prospect of leaving home has to have a lot of appeal.
But the public have no idea what money is on the table and how driven by money Daniel Ricciardo is. They do know only one of three cars can realistically make him world champion and it's nailed on he will be driving one of them – and not Renault who is another name that has expressed an interest in his services – in 2019.
For some reason we think Ricciardo will be clad in red in 2019. Beforehand he has the Canadian Grand Prix to contend with and news he will begin the race down the starting grid thanks to penalties incurred due to engine component changes could serve to dampen the Ricciardo euphoria – then again a storming run from the mid-pack will underline his stock worth yet more.