Hamilton will be aiming to win a record-breaking eighth Formula One title in the Mercedes W12
15:50, 02 Mar 2021
Is this the car that will make Lewis Hamilton a record-breaker? Mercedes have just unveiled their 2021 car, named the W12, which could see the Englishman surpass Michael Schumacher's record of seven Drivers' Championship titles. However Hamilton is now so much more than just a racing driver and this car and its colour scheme reflect the work he now does away from the track.
The black livery, which was adopted last year as a nod to the anti-racist global movement after the death of George Floyd in the United States remains as "a sign of the team's continued commitment to becoming more diverse and inclusive as a company". However, silver, which has been part of the Mercedes brand since the 1930s, returns to the car as it fades in from the rear wing towards the driver, with the AMG logo repeated across the outer shell.
Hamilton, who was knighted after winning his seventh world title, is looking beyond his sport to make change this time around. "In the past it was about winning championships. Last year there was a lot of talk about equality and this year it is all about pushing for diversity and making sure that action is taken," he said.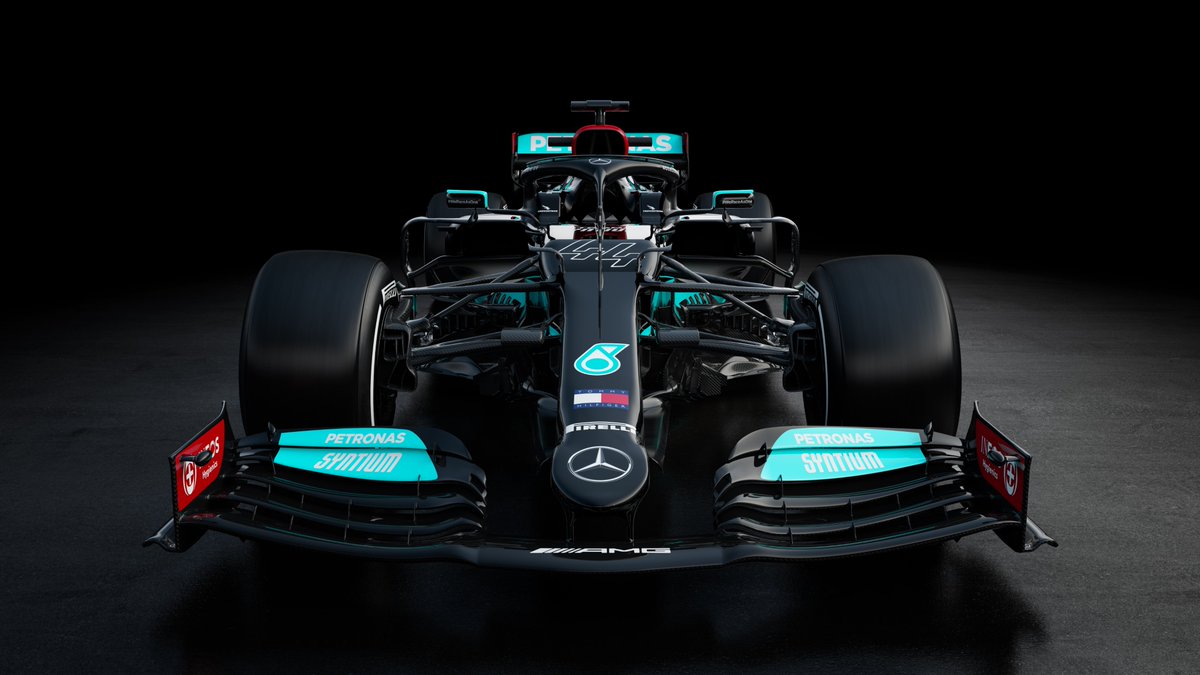 The 2020 Sports Personality of the Year winner has spoken out in support of Black Lives Matter and been an advocate for change throughout his career. In fact, in 2020 he was named in Time magazine's most influential top 100 people and was voted most influential black Briton this year in Powerlist. Speaking on Radio Four at Christmas he explained:
"It was a different drive than what I've had in me in the past - to get to the end of those races first so that I could utilise that platform [for Black Lives Matter] and shine the light as bright as possible… There is no way that I could stay silent. And once I said that to myself, I didn't hold any fear."
Meanwhile team boss Toto Wolff said his team are striving towards increasing their diversity and have taken a number of steps already towards that goal. He added: "All of these measures are encouraging, but we know that real change takes time and we're at the start of a very long journey. So, this topic will very much remain in our focus for years to come as we build on the foundations we've laid over the past few months."
On the track, the Englishman extended his Mercedes contract last month to see him through to the end of the season and ideally, his eighth world title. However, many people questioned the length of the contract to which the 35-year-old responded.
"I am in the fortunate position where I have achieved most of the stuff I wanted to achieve up to this point so there is no real need to plan too far ahead. We are living in an unusual time and I just wanted one year, and we can talk about if we want to do more and keep adding to it by one if we have to."
The Formula One season begins with the Bahrain Grand Prix on the weekend starting the 26th March and Lewis Hamilton is 2/5 to win the Drivers' Championship with Betfred.