Here are five things you might have missed from the latest game week in the NFL
14:05, 23 Nov 2021
It was a thrilling weekend of football in Week 11 with Houston upsetting the Titans, the Chargers winning a shootout against Pittsburgh, as well as huge wins from Minnesota, Philadelphia and Indianapolis. Here are five things you may have missed in what was a massive week for second-year players.

Jonathan Taylor's Break-out Season

Having written about Taylor just two weeks ago we're back talking about him again. What a year this man is having. The second year RB for Indianapolis currently sits top of the rushing leaderboard with 1,122 yards in 193 attempts averaging 5.8 yards per carry and a total of 13 TDs. He makes the list again this week following a remarkable 30-point haul against the Bills which is more points than any team (besides the Titans) have scored against Buffalo this season. Taylor also became the first Colt player to score five touchdowns in a single game and just the fifth in the Superbowl era to record 200+yards and five TDs in a single game. Remarkable.
Top ranked defense, meet Jonathan Taylor.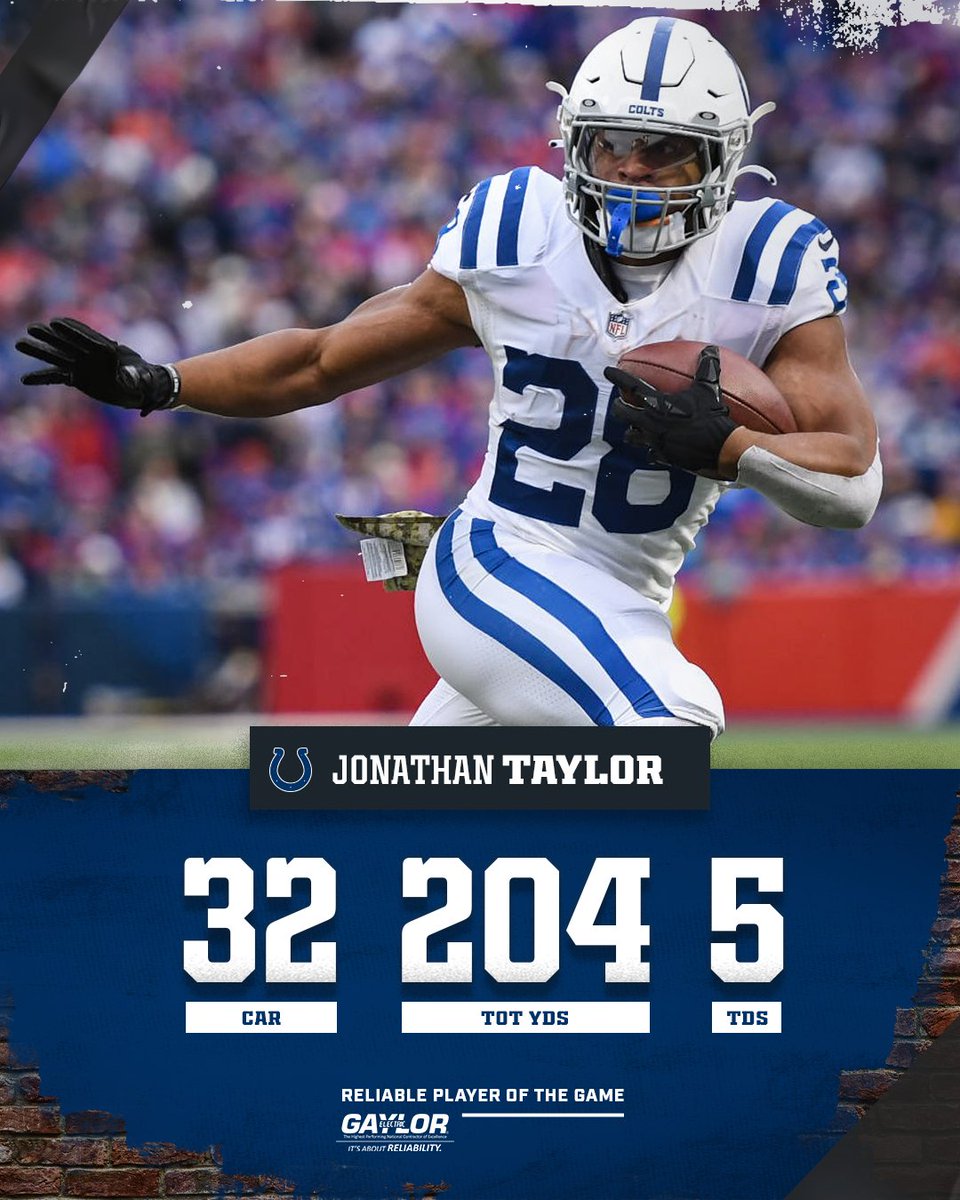 Justin Jefferson Continues To Impress

The Vikings achieved a massive victory against the Green Bay Packers this weekend and a lot of that is down to the simply outstanding performances of wide receiver Justin Jefferson. The former LSU man recorded 169 yards, eight receptions and two touchdowns. He's registered an efficient 70% on catches this year (63/89), fourth in total yards (944) for a respectable six touchdowns. Baller.

Jalen Hurts Sets Franchise Record
In their statement win against the New Orleans Saints, Jalen Hurts rushed in for three touchdowns in the 40-29 victory. It was a first for Hurts in the league and also a first for the Philadelphia Eagles in the NFL who have never had a QB rush for three TDs in a game before. Performances like this are vital this season for Jalen as he looks to stake a solid claim for the starting QB role, especially if you consider the Eagles may have THREE first round picks in this year's draft.
Justin Herbet And The Chargers Bounce Back

After a tough few weeks for the LA Chargers they showed some serious character to win a shootout victory against Pittsburgh 41-37 and Justin Herbert played more than his part. The former Oregon man threw for 382 yards, rushed for 90 topped off with three touchdowns. His 90 yards rushing was a career high and further demonstrates his ability to make big plays consistently and doing so when it matters most.

Let's Show Austin Ekeler Some Love

He's not a second-year player and it bucks the trend of the day but this man deserves some recognition so let's give it to him.
Players with multiple rec TD and rush TD in the same game, over the last 10 NFL seasons:
- Austin Ekeler
that's all folks