On Pebble Beach's birthday, sit back and enjoy our journey around some of the planet's most stunning courses.
19:00, 23 Feb 2022
Widely regarded as one of the best looking golf courses man has ever crafted, Pebble Beach in California turns 103-years-old today. Unspoilt views of the Pacific Ocean and immaculate greens lead to some of the highest green fees in the world, but we'd argue it's worth every cent.
While we stare miserably out of the window at dodgy-named British storms, dreaming of those spring mornings on the fairways, here's a look at some of the sport's most spectacular courses...
1. PEBBLE BEACH, CALIFORNIA, USA
We'll never get enough of this place 😍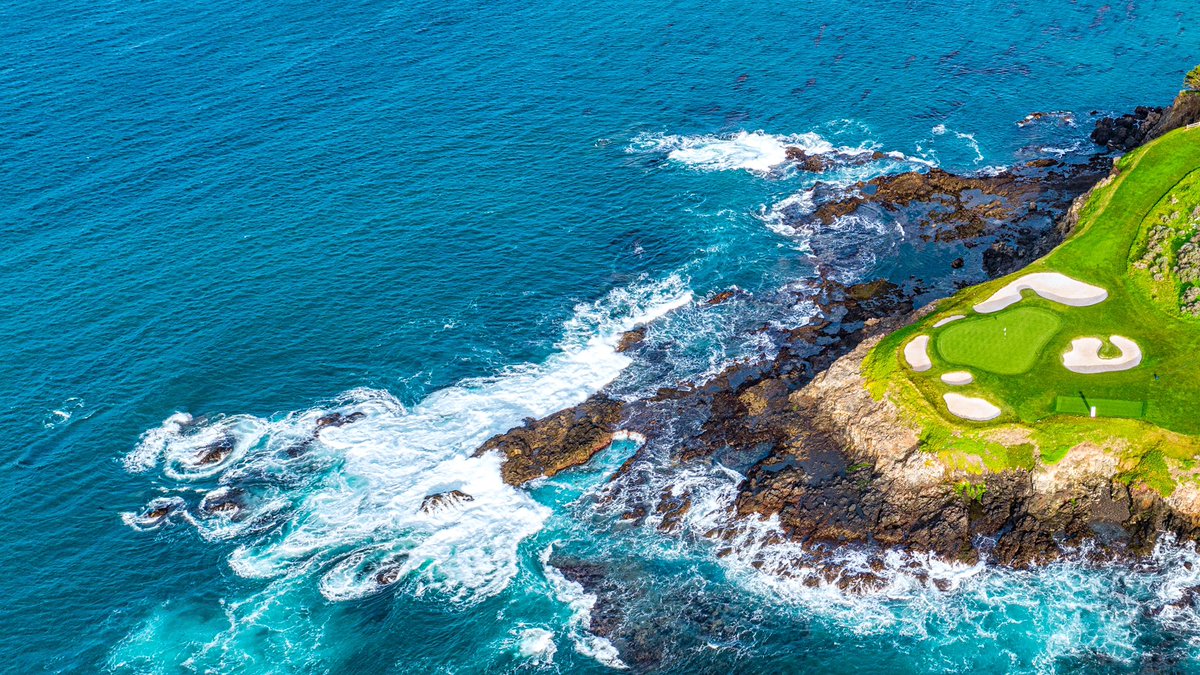 Pebble Beach Golf Links has been unanimously voted the number one public course in America, and it's easy to see why. Players can walk in the footsteps of their heroes on fairways which have hosted six US Opens, more than any other course in the last 50 years.
The par 4 8th has been described by Jack Nicklaus as his favourite approach shot in golf, over a seaside chasm to a green that "steeply slopes from back-to-front".
Can't afford the $500+ green fee like the rest of us? You only have to wait until 2027 to see the world's best take on Pebble Beach again at the US Open.
2. Royal County Down, Co Down, Northern Ireland
What a morning to start the new year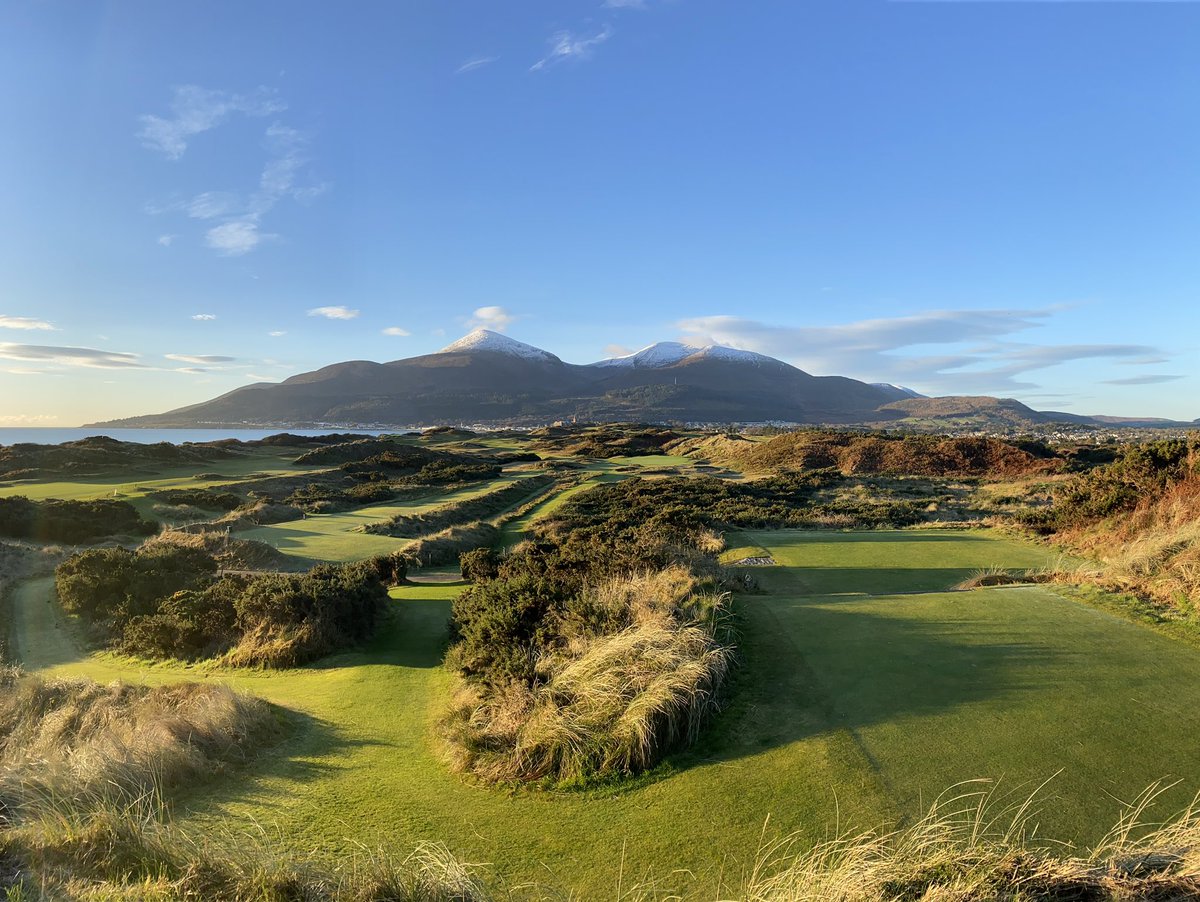 We don't have the words to describe this beauty, so we'll leave it to the course guardians instead.
"Royal County Down is located in one of the world's most naturally beautiful links settings in the Murlough Nature Reserve. Against the magnificent backdrop of the Mountains of Mourne, the links stretches along the shores of Dundrum Bay, zigzagging back and forth to provide a different vista from virtually every hole."
If you're serious about golf, get yourself over to Ireland this summer.
3. The Old Course at St Andrews, Fife, Scotland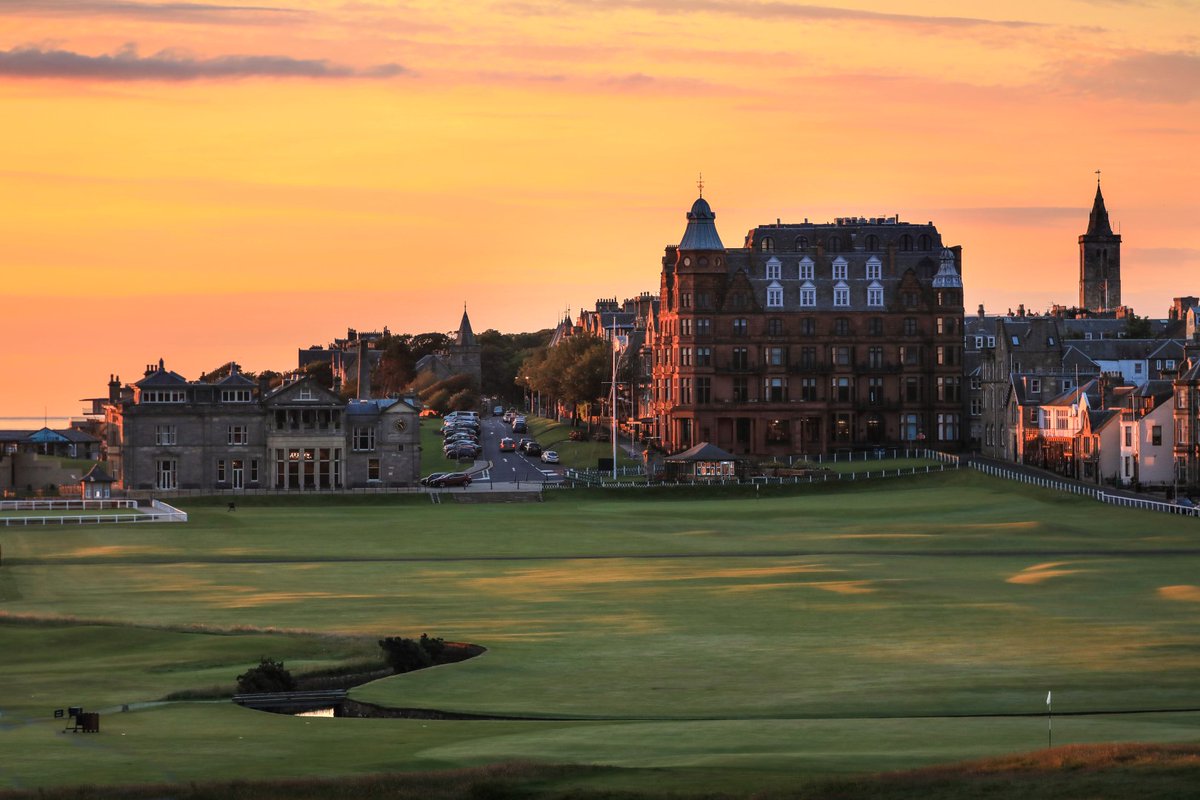 THE HOME OF GOLF.
"The oldest and most iconic golf course in the world. The Swilcan Bridge and Hell Bunker are recognised across the globe, yet the greatest feature of the Old Course is that despite its grand status it remains a public golf course, open to all."
Blind shots and enormous greens galore, The Old Course at St Andrews is a Mecca for lovers of the sport. Described as 'ground zero for all golf architecture' by Golf Digest, this historic 18 holes is breathtaking and remains high on most bucket lists.
4. Tara Iti Golf Course, Mangawhai, New Zealand
17th Hole, Tara Iti Golf Club, Mangawhai, New Zealand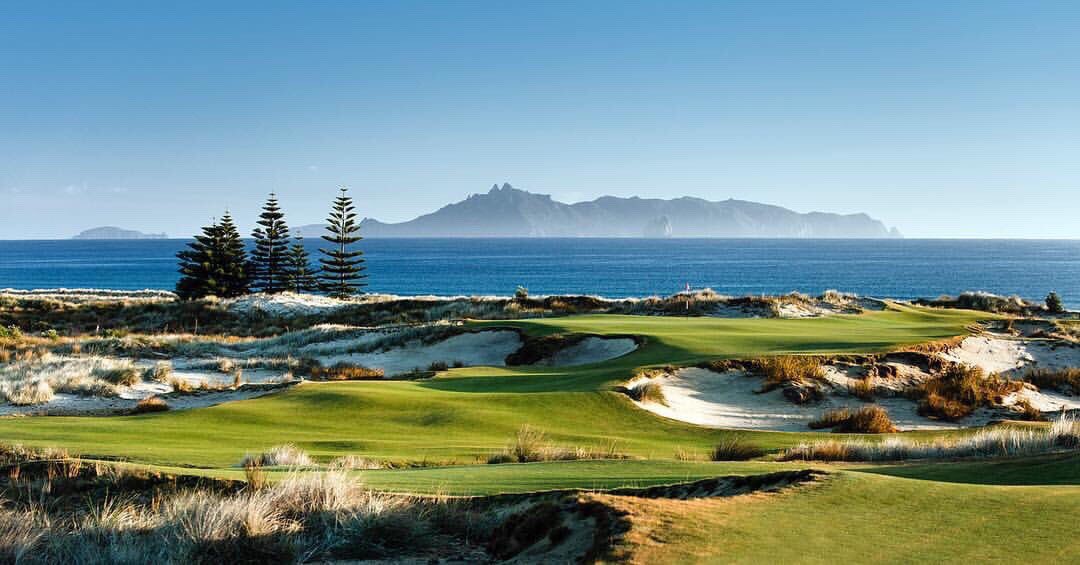 Welcome to New Zealand's answer to Pebble Beach's Carmel Bay.
Architect Pip Cheshire sums it up perfectly: "We wanted it to be an anchor amidst the dunes and waving grasses, perfectly at home in its beautiful setting."
A private golf club, situated 90 minutes north of Auckland, Tara Iti GC is a stunner. With views of the Hauraki Gulf, this 6,840-yard course covered in sandy traps will eat most golfers alive - but you would die very happy.
5. Cabot Cliffs, Nova Scotia, Canada
Cabot Cliffs, you were amazing.
Now for one you might not have heard of...
"Exquisitely carved out of the breathtaking Cape Breton landscape, with postcard-worthy panoramas vying for your attention and rich, rolling fairways waiting to reward your creativity, this is linksland golf at its best. Lose yourself in a place that is off the beaten path and far from the expected. Cabot Cliffs is built by dreamers, for dreamers."
Home to one of the game's most photographed holes, Cabot Cliffs is a natural beauty. Set on a rugged, oceanfront landscape, on linksland running firm and fast, it's one of those courses we could stare at lovingly forever.
BEST OF THE REST
We asked friends of The Sportsman, Kevin Pietersen, Phil Tufnell and Sophie Walker for their favourites...
KEVIN PIETERSEN: Leopard Creek CC, Mpumalanga, South Africa
The short Par4 11th at Leopard Creek is not as innocuous as it may seem. The tricky green has a false front that repels many approaches and subtle slopes to confuse the best putter.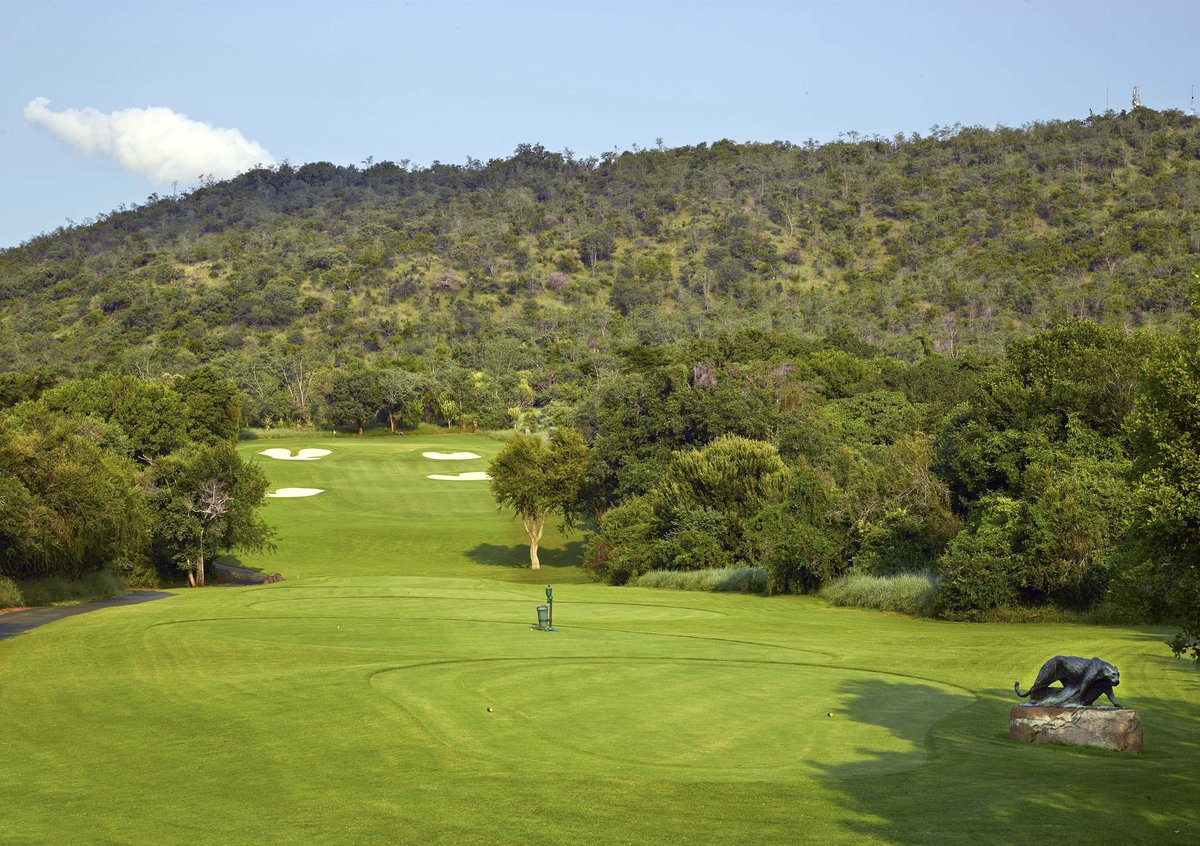 SOPHIE WALKER: Royal Dornoch, Dornoch, Scotland
One extreme to another... the well guarded par 3 13th followed by the bunkerless par 4 14th. ⛳️🏴󠁧󠁢󠁳󠁣󠁴󠁿
#royaldornochlinks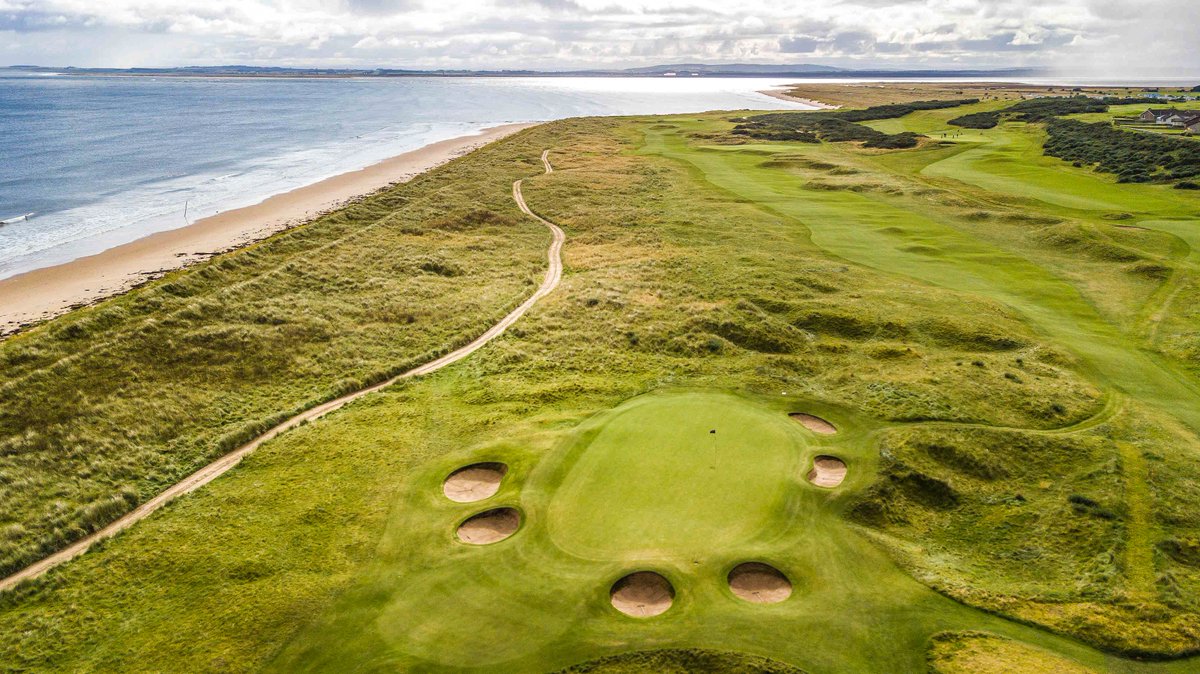 PHIL TUFNELL: The Hills, Arrowtown, New Zealand