Brecel held off a late Selby comeback to win 18-15
22:50, 01 May 2023
Luca Brecel brilliantly claimed a first world title on Monday night – making a mockery of one of the worst Crucible preparations ever.
The former child prodigy from Belgium fulfilled a huge talent with an 18-15 victory over four-time champion Mark Selby in a classic Sheffield final.
Brecel, 28, who incredibly had never won a match at the iconic theatre in five previous visits, took everything Selby could throw at him including a 147 break.
And the maverick ace then hit back in a fascinating clash of styles, putting on a shot-making masterclass that saw him lift the trophy and pocket the £500,000 first prize.
Early in the tournament Brecel – the youngest champion since Shaun Murphy at 22 in 2005 - admitted he had put in just 15 minutes practice for the event.
The self-confessed party boy insisted he struggled to find the time amid nights out and drinking sessions with his girlfriend and pals, and games of darts.
But one thing never in doubt is a God-given ability that has left even the likes of O'Sullivan – whom he saw off in the quarter-finals – purring.
It was a valiant effort though from Selby, who looks back to near his best after a tough 18 months battling mental health issues and seeing wife Vikki dealing with ill health. And he did very little wrong in this contest.
But Brecel, with his 'Free Bird' and 'La Vida Loca' tattoos, may just have the ability to actually make snooker cool.
And he was cheered on by father Carlo, mother Mirella and brother Jordi and girlfriend Laura who all joined him in the arena afterwards.
Brecel reeled off seven frames in a row to see off the Rocket, and then 11 on the spin for the greatest Crucible comeback ever in the semi-final against Si Jiahui.
There were echoes yesterday of the Denmark team all being hauled off the beach as late replacements at football's Euro 1992 – and going on to lift the trophy.
It was a huge night for not only Brecel and his close-knit family, but for Belgium, Belgian sport, snooker in that country, and also in mainland Europe as a whole.
Brecel, from Maas-Mechelen, looked a star in the making when winning a 'Most Promising Talent' prize at the Belgian Sports Awards in 2010 aged just 15.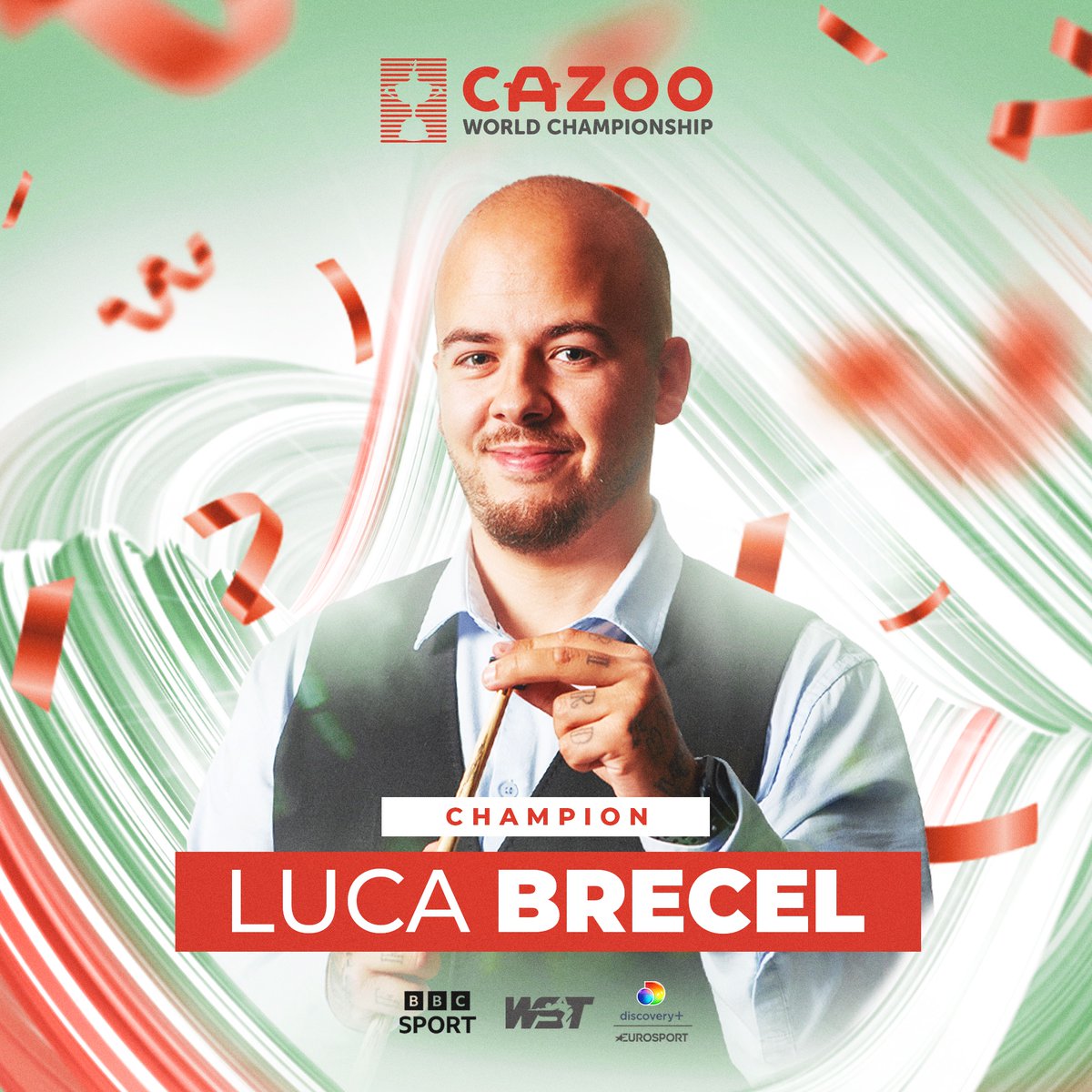 The winner of that award the previous year was Belgium's record scorer Romelu Lukaku, formerly of Manchester United and now on loan at Inter Milan from Chelsea.
Brecel numbers many high-profile footballers including Youri Tielemans among his supporters, and the Red Devils have been passing on messages of support.
At 14 Brecel had already beaten Stephen Hendry, Ken Doherty and Jimmy White in exhibitions, and at 15 took on O'Sullivan in London in the ill-fated Power Snooker format.
There were three ranking titles before this success, but a world title takes a player who still has the record for being the youngest to play at the Crucible at 17 into a new stratosphere.
Selby hit back from 16-10 down last night – but Brecel showed real guts to get over the line.
Brecel, who clinched the title with a break of 112, said: "It's been a crazy week no practice just partying. it shouldn't be legal. It is amazing/
"Mark is so tough – the worst opponent to have in a final. He just keeps coming back and at 16-15 I didn't fancy my chances.
"But I dug really deep and just getting to 17 made me feel I could do it again, and that I could clear up given a chance.
"Snooker is a tough sport. I had lost five first-round matches and that could have happened again this year, I only beat Ricky Walden 10-9.
"I can't wait to see what this brings for snooker in Belgium, Europe and the rest of the world.
"I have the best team, best family, best girlfriend, best friends and it makes you so strong. And I would just like to say to Mark and Vikki – stay strong."
Selby said: "Many congratulations to Luca, he is a great talent and a great lad with a great family. Enjoy the year as champion – you deserve it.
"It was great to make a 147 at the Crucible, something I wanted to do and never thought I would do it in a final. But it's not about me tonight, it's about Luca.
"Every time he potted a ball I fancied him to clear up. If I had got it to 16-16, it might have been different. There have been things going on off the table with both me and my wife Vikki, and health is the most important."