There had been a spicy build-up to this one...
17:34, 22 Apr 2023
Ronnie O'Sullivan swatted away the trash-talking Hossein Vafaei at the Crucible on Saturday. The Rocket is bidding for a record eighth World Championship success and reached the quarter-finals with a 13-2 win with a session to spare over his humbled would-be rival in Sheffield.
It was a record margin of victory in a Crucible best-of-25 frame match for world No1 O'Sullivan, who will become a Crucible centurion when he walks out for his next match – a 100th contest at the iconic theatre venue, 10 more than Stephen Hendry who is No2 on the all-time list.
And it was an almost contemptuous response to the pre-match taunts and jibes from world No23 Vafaei - not to mention a crazy pool-style break in frame two on Friday, handing the frame to the defending champion – as he unsuccessfully tried to rattle O'Sullivan out of his zen-like equilibrium.
All those efforts from the fiery Iranian, including branding O'Sullivan "disrespectful" and "a nice person when he is asleep" appeared to backfire badly.
And O'Sullivan's only bite-back, a warning that most of those who "rattled my cage" usually paid a high price on the table, proved all too prophetic.
The 47-year-old O'Sullivan, winning at the Crucible with a session to spare for the seventh time and with his biggest second-round win for 21 years, will now face Belgium's Luca Brecel in a match starting on Tuesday.
It was also a 76th Crucible win for O'Sullivan, extending another of his records – and for good measure he rattled in career centuries 1,200 and 1,201 to finish things off, another record that he holds by a distance.
There were however smiles and hugs at the end of the match as the pair put differences aside in then arena, with the lesson duly handed out. O'Sullivan said: "I don't take comments personally but probably five or six people have said things over my career that have inspired me. It's a like a little black book, it's logged there in my mind.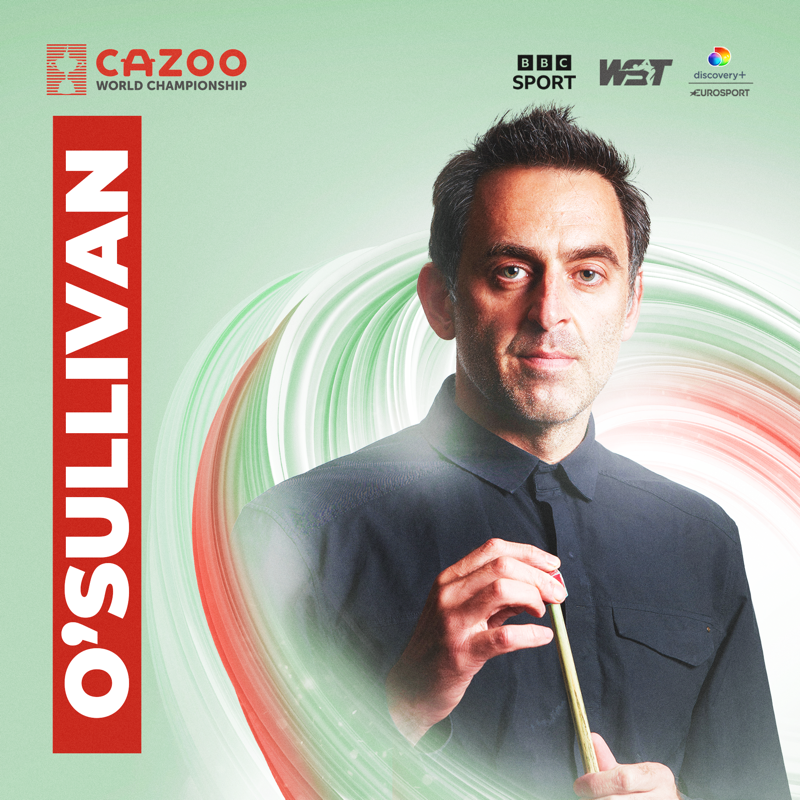 "I use it as a challenge, something to prove to myself I can still play the game. I have to beat all players, not get fixated on one. But you can use it to make yourself a better player."
Vafaei said: "Look, we are a family on the snooker tour and sometimes families fight. But at the end he gave me a hug and said 'that's it, let's be friends again'. I do regret smashing the reds like that from the break, it gave me a bad feeling. It was something between me and my God and him. I didn't like it when my hero did it to me two years ago, and I had to get it off my chest.
"He played fantastic and I lost to the greatest player who has ever played this game. I got my lesson, and I will give that same lesson to others in the future. I have to learn from this - but all the talk put snooker on top of the news, without me snooker is in a boring place!"
Watching BBC commentator Stephen Hendry said: "I love what Ronnie has done in these last two days. It has been absolutely brilliant to watch and let's be frank, he has humiliated his opponent. He has taken him apart. And for me, it has been great to watch."
Qualifier and Crucible debutant Jak Jones was slightly unlucky to see his achievement just overshadowed by O'Sullivan after he claimed a magnificent shock 13-7 win over former champion Neil Robertson to set up a quarter-final against the in-form Mark Allen.
World No52 Jones, 29, from Cwmbran, never looked out of place or over-awed by the illustrious surroundings at any point as he put the Australian world No6 to the sword – closing out the win with a century break.
Jones said: "It is a shock for everyone else – but not really for me. To beat someone like Neil in the last 16 is a good feeling. I have been trying at this game for some times now and had all the lows, so this is a real high. I don't know if this was the best I have ever played – but it was certainly my biggest win."