Allen beat qualifier Jak Jones 13-10 at the Crucible to make it to the last four of the World Championship
18:01, 26 Apr 2023
Mark Allen battled into only a second career Crucible semi-final – and then demanded the BBC put his pal Shaun Murphy in the commentary box to call it.
Player of the season Allen struggled past debutant and qualifier Jak Jones 13-10 to make it to the last four where two tables are replaced by just one in the arena.
World No3 Allen, 37, who last reached the semis in 2009, could complete a dream double of a first world title and getting to No1 by lifting the trophy on Monday night.
READ MORE:
But the reigning UK, Northern Ireland Open and World Grand Prix champion was stung by a Twitter barb from former champion Murphy last week.
Allen was caught up in the Just Stop Oil protest, returning on the other undamaged table to play in front of a full arena with the dividing panel raised.
And wag Murphy was quick to observe: "Mark Allen reaches the one-table set-up for the second time in his career."
Allen, desperate to atone for a generally poor record on the biggest stage, said: "Never in doubt, was it? But seriously, it was a complete slog and battle.
"And can the BBC make Shaun Murphy commentate on my match in the one-table set-up please? There has been a bit of banter about that – and I deserve it.
"The tweet he sent out last week about the protest was a good one, one of the best he has done at my expense. That hurt me for a few days!
"But I'll get him back, and I'd love to put him through the wringer a bit in the commentary box. He might even have to be nice about me.
"The first session was good and then after that it was digging deep, trying to stay positive and just getting to 13.
"In the end there my safety won it for me. We both missed balls. He was getting edgy but I wasn't playing well enough to capitalise.
🏆 2022 Northern Ireland Open
🏆 2022 UK Championship
🏆 2023 World Grand Prix
❓ 2023 World Championship
👏 In his career-best season, Mark Allen beats Jak Jones 13-10 to reach the semifinals of the 2023 World Snooker Championship.
#WorldSnookerChampionship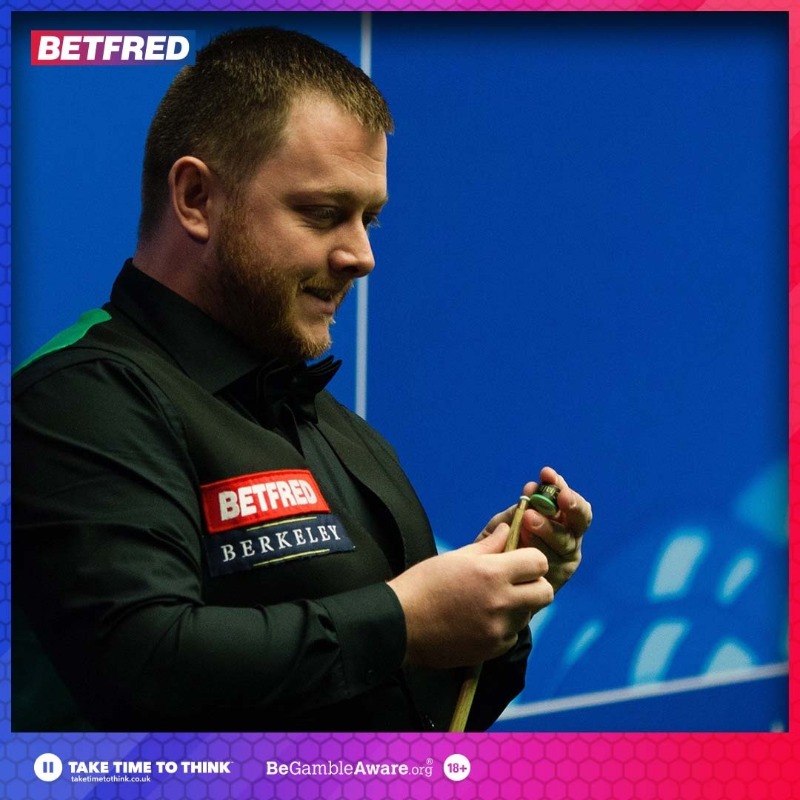 "So I just had to try and remain calm and patient. It wasn't pretty to watch but I couldn't care less, I am over the moon to be in the semi-finals. It was just a bit of experience that made the difference.
"I felt like he was wilting at 7-5 up – and then he won three in a row. Winning the last frame of the second session to be 8-8 was important. And I was pleased how I held myself.
"That was a three or four out of 10 on the table – but mentally it was a 12 out of 10. I was ready for everything, and sometimes that is more important. I would have lost that match a few years ago.
"And I'll need to play better in the semi-final."
BBC pundit and former world champion Murphy said: "This was a very big match for Mark and he deserves a lot of praise. I have given him nothing but stick over the last few years about not getting to the semi-finals for so long.
"He had been to the quarters on three other occasions so to now finally have got there..I'm sure my phone will be red-hot from him soon."
Jones said: "I have had a decent tournament but I am so disappointed with how I played in this match. I had chances and didn't take them, missed easy balls which I hadn't been doing.
"I think the occasion got on top of me a bit. But after a few weeks I will be able to take things from the experience. This was my sixth match, I am a bit tired, and there are positives."