Filling you in on all the news in between the Emilia-Romagna and Miami Grand Prix.
08:35, 01 May 2022
Fresh off the back of a visit to Imola, Formula One fans are now on another weekend without racing as the paddock heads to sunny Miami for their inaugural Grand Prix. It's been a busy week nonetheless, with 2023 tyre testing, upgrades aplenty and much more that you might've missed. Here's the five biggest stories of the week in no particular order.
F1 Bosses & FIA Clash Over Sprint Expansion
The first F1 Sprint race of the season was on Saturday, as Max Verstappen overcame his rival in Charles LeClerc to claim eight valuable points in the charge to retain his championship. It seems that the action impressed the chiefs in charge of F1, with managing director of motorsport Ross Brawn stating that "[the teams] can see the success."
He added, "The thing you should always remember about the Sprint is it gives you a great Friday as well. We have qualifying on a Friday, we have three days of action for the fans, and we can't ignore that."
There was an attempt to increase the number of Sprints for this season earlier in the year, however teams decided that they would prefer a larger budget cap to compensate for the Sprints if they were going to do more than three races, so therefore blocked the move. Just when F1 thought that they got all ten teams on-side for the expansion, the FIA blocked the move.
🚨 The plan for 6 sprint races in 2023 has had approval from the F1 teams 🚨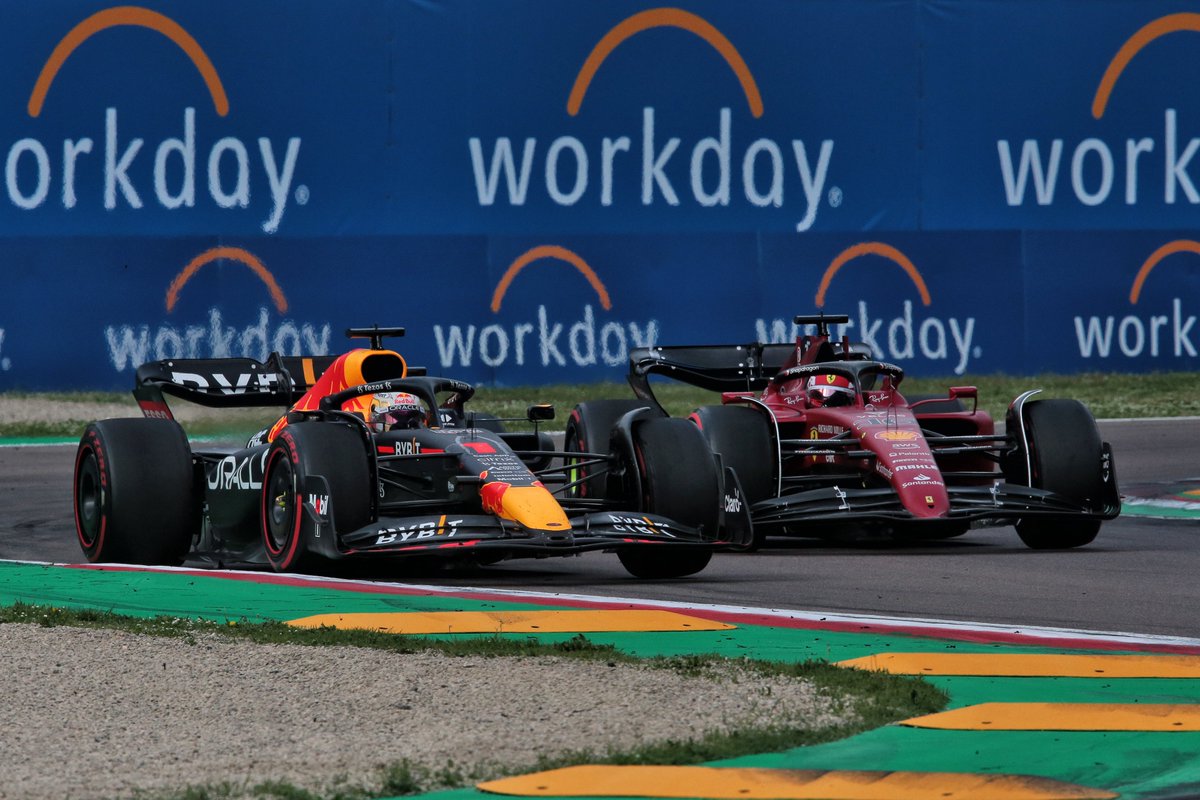 The teams have finally unanimously backed a proposal from F1 to hold six sprints next year, however the FIA said in a statement that they were "still evaluating the impact of the proposal on its trackside operations and personnel". Sky Sports reported that "unjustifiable financial requests" are the reason behind the FIA's decision, however Formula One have accused the governing body of 'greed', with many left confused at why they would block something that would only help increase the entertainment value of the sport.
The FIA also commented, saying that they are a non-profit organisation, and that it isn't as simple as replacing a Free Practice with a race.
Teams Continue To Strip Paint From Cars
Who knew that paint weighed so much? McLaren, Aston Martin and Williams were among the teams at Imola to show off plenty of raw carbon fibre instead of their unique liveries and sponsorships. Due to the new rules for the 2022 season, the new minimum weight limit for cars is 786kg, something that the teams are striving to get as close to as possible. It may seem like paint is the last thing you'd go to in terms of weight reduction when there's so many parts on an F1 car, but it turns out that the paint adds 6kg, according to Alfa Romeo team manager Beat Zehnder.
It works out that roughly 4kg of weight decreases your race pace by a tenth, which when compared to last week's qualifying, would've got drivers like Alonso from 5th into 3rd. Marginal gains is the name of the game in Formula One and although we probably won't see anything like the 1930s Mercedes that earned the 'Silver Arrows' nickname, it's certain that new sponsors will be encouraged to aim for fewer logos or lighter solutions.
Miami GP Race Directors Absent After Positive COVID Test
Formula One race director Niels Wittich and his deputy, Eduardo Freitas, have tested positive for COVID, and will miss the inaugural Miami GP if they're not able to return a negative test next week. Freitas would not be attending the Grand Prix anyway, due to other commitments in the World Endurance Championship, however Wittich was due to continue his directorship after taking over the role at the beginning of the season, replacing Michael Masi.
Solutions are yet to be found by the commission, who informed teams of this news on Tuesday and previous F1 race directors names are being bandied around on who could step up. Michael Masi is an unlikely contender after last year's incidents, whereas Scot Elkins of Formula E, or Herbie Blash, who was a deputy race director until 2014 and still serves as a senior advisor to race control, could also step up to the plate in the absence of the permanent staff. The only man confirmed to be there is Colin Haywood, who was called back out of retirement at the start of the season to step in when needed as a deputy race director.
Hamilton To Decide When His 'Masterpiece' Is Finished
Sir Lewis Hamilton hasn't had the best start to the season. Just two top five finishes, a P10 in Jeddah and 13th at Imola has left him behind his new teammate, George Russell, who has also been feeling the effects of the 'bouncy' Mercedes.
Many people have questioned whether he should've continued following last season, where he clearly exceeded expectations to get as close to Max Verstappen as he did and be a lap away from winning the Drivers' World Championship. It made it all the more painful on Sunday when Max Verstappen lapped the seven-time World Champion with ease before going on to collect maximum points. Red Bull's motorsport advisor Helmut Marko joked following the race, saying "Maybe he should have stopped last year, he is thinking! Maybe."
Mercedes' W13 has performed poorly so far this season, with only Hamilton managing to find the podium thanks to a double Red Bull DNF in Bahrain at the start of the season, however George Russell has managed to finish in the top five of every race this season against the odds.
Despite the critics and speculation about his personal view, he went on Instagram to send out a message, saying "Working on my masterpiece, I'll be the one to decide when it's finished".
The Brit has often described his career as a masterpiece, coining the phrase back in 2019 after winning his sixth World Championship when he finished second at the 2019 US Grand Prix.
"I'll decide when my masterpiece is finished"🎨
Lewis Hamilton appeared to respond to speculation around his F1 future on Instagram ✍️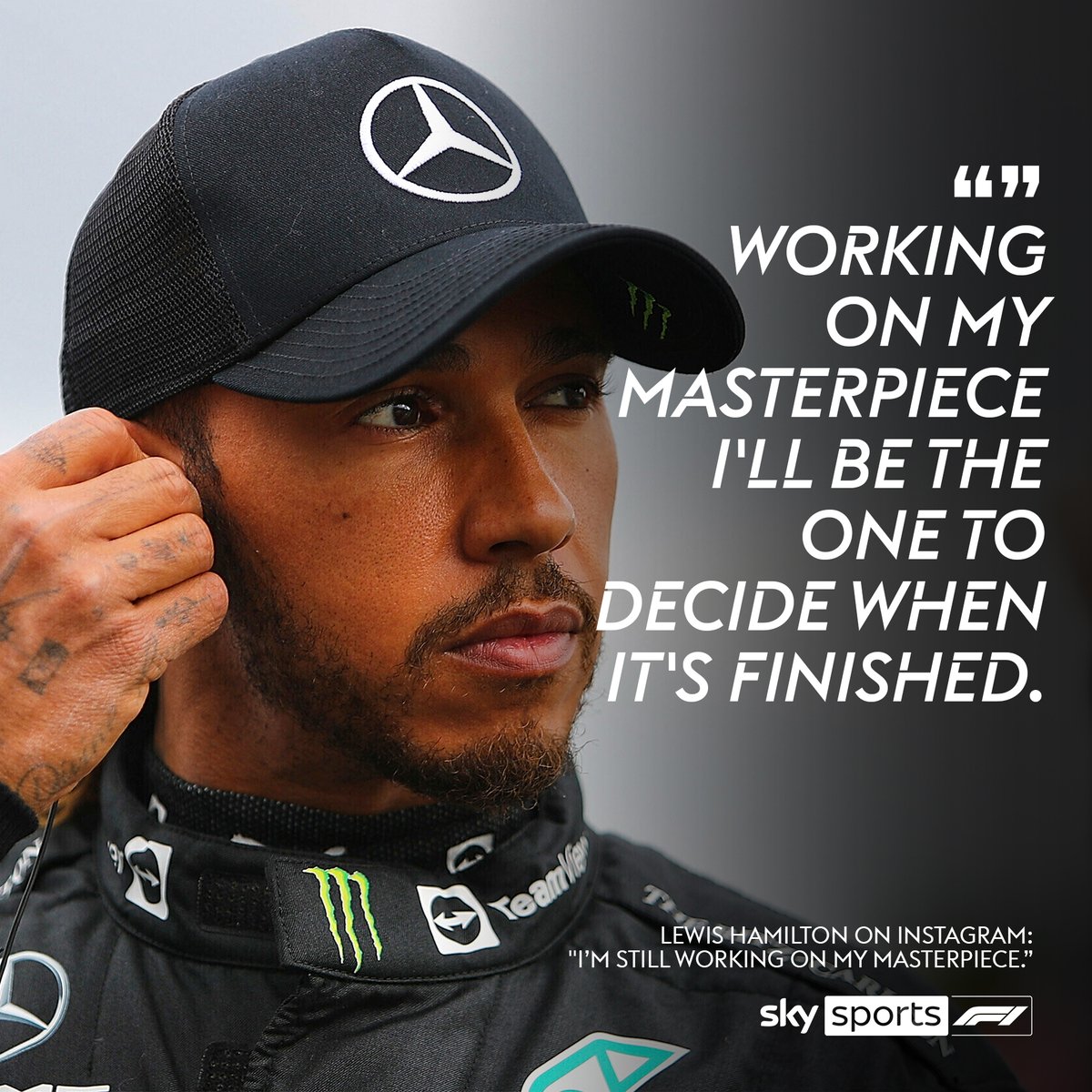 Sergio Perez Willing To Walk Over Schedule Expansion
F1 is already set to break the record for the most races in a single season, with 23 races expected this season as long as the Russian Grand Prix that was scheduled for September is replaced. The current Concorde Agreement limits the number of races to 24 a season, which will be maxed out next season, and the commercial interests of exceeding 24 is looking more and more promising for teams and the organisation.
The drivers and staff who work by travelling around the world however, are not too keen to expand their already bloated schedules. Red Bull's Sergio Perez has recently revealed that he would walk away from the sport if they were to expand the calendar further.
Speaking to The Athletic, the Mexican said "Right now, you're basically [immersed in] it because we have so many races. We have simulator sessions before each event. We have partner events.
"So we basically have zero time for ourselves and for our families. I have a couple of young children [with a third on the way]. I think if the calendar [expands] more, then I definitely will not do it."
It doesn't bode well with F1 CEO Stefano Domenicali's statement earlier this year saying that there is enough demand for races that they could run 30 races a season.