The 28-year-old from Gateshead takes on Gary Wilson in the World Championship on Tuesday
23:01, 17 Apr 2023
Elliot Slessor is relishing the prospect of a much-anticipated 'second Crucible debut' ahead of an all-Geordie clash against Gary Wilson.
The 28-year-old from Gateshead, who came through three qualifiers to make the shake-up, has only reached the final stages on one previous occasion.
But that came during the Covid pandemic and lockdown in 2020, leaving world No60 Slessor feeling robbed of the true blue-riband tournament experience at an iconic theatre lacking a crowd.
READ MORE:
However with attention in the north east briefly turning away from St James' Park and towards the Crucible, atmosphere should not be a problem this time facing Wallsend's Wilson, who claimed his debut ranking title earlier this season at the Scottish Open.
Slessor said: "Coming through qualifying is good match practice, it is a good confidence builder just a few days before your first-round game. You have won three games in my case on the spin.
"It is very special to be back at the Crucible. Obviously the first time was in Covid three years ago, and I was devastated with no fans and felt I never got the true experience.
"Some of the other debutants that year seemed as happy as Larry. But I wear my heart on my sleeve, and I was gutted.
"And I do feel as if it cost me in my match in 2020. I was bothered, but there weren't the butterflies I was expecting with no fans.
"So I am delighted I will be getting a decent round of applause and a good atmosphere. I feel like I am a big occasion player, and if you put us on table one I have a good record on TV.
"On Centre Court I generally produce my best stuff and have beaten top players, so I hope that continues here.
"I know my way around at least from the first time. After a terrible first session, I battled back well in the second. And it showed me that if I had limited the damage in the first one, I might have nicked it.
"I was 9-2 down and got it back to 9-7 against Yan Bingtao before losing a scrappy frame.
"But it will be very nice for the people, family and friends, that couldn't come down last time. The only person allowed last time was my grandad.
"He gets to come again and experience it properly. He's no spring chicken so it will be nice for him to have a good day out.
𝗦𝗟𝗘𝗦𝗦𝗢𝗥 𝗪𝗜𝗡𝗦 𝗔 𝗡𝗔𝗜𝗟-𝗕𝗜𝗧𝗘𝗥 🤝
Elliot Slessor holds his nerve to clinch a tense 10-9 victory over Liam Highfield for a place in the final qualifying round!
#CazooWorldChampionship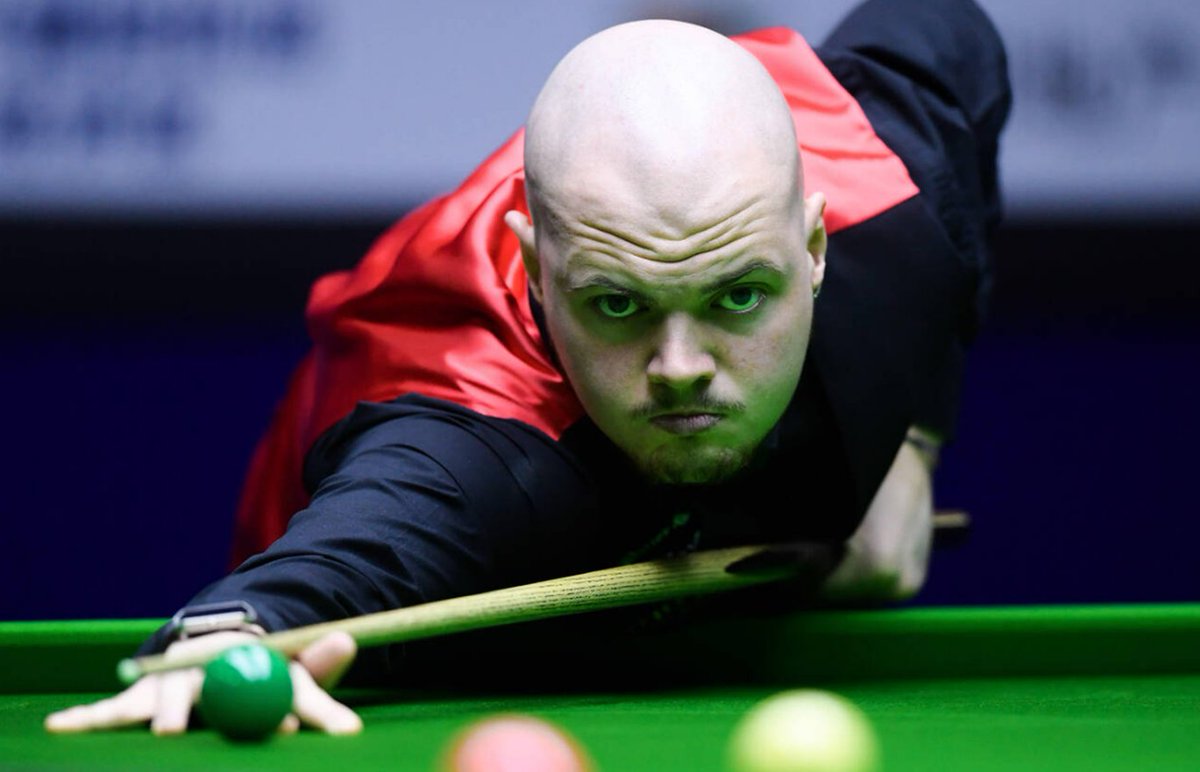 "My wife Stephanie and the club owner Paul Rinaldi were gutted not to come last time, they'll all be here – if she can get time off work
"She is a manager of a casino, that's where I met her when I was working there as a poker dealer. I have seen a few bob going down on those tables.
"It will be a very tough match against Gary, but if I look after my own game and that is in decent shape, I have a good chance. I have played them all, and beaten most of them.
"Gary has just won a tournament and I haven't won one yet. I don't think we take it as a rivalry, we're all pretty close and practice together, and are happy for the others when they win.
"At least, I am anyway - I hope they are for me. I was more pleased than anyone to see Gary win. It does spur you on a bit, but you have your own aspiration anyway.
"It doesn't matter if Gary wins, Ronnie O'Sullivan wins or him down the street, you have your own goals. I was over the moon to see him achieve his."
Slessor, like Jack Lisowski and Anthony McGill, is working with former world champion Peter Ebdon who was renowned for having one of the best temperaments in the game.
But Slessor admitted: "Peter tries his best to help me – but I'm not the easiest player to work with. I haven't been blessed with the greatest temperament in life or in snooker.
"However I am trying my best, and slowly but surely I feel I am getting there. It comes a lot easier to others than it does to me.
"How does he get things over to me? With great difficulty! But it's a lot of the sort of stuff you would imagine, him telling me to think the right things at the right times.
"I have beaten top players like Ronnie – but I'm not sure what is stopping me going to the next level. This season I have at times played lights-out, top-16 snooker, and not given them a shot.
"But then there have been other matches where I can't make four balls in a row. So it is about trying to maintain a certain minimum level even when it's not going good, that's the key.
"I have struggled with life on tour at times, this kind of makes it all worthwhile. I can't lie and say the season has been great, because I feel it hasn't.
"I have struggled for momentum. You can win a qualifier, play well, then not have a tournament for a while. Even if you do qualify, you might wait a month and you can fall out of form in that time.
"You don't know whether to carry on practising, or have a few days off. It has been too stop-start for me. I feel at my sharpest and at my best when there is a tournament every week."
*18+ | BeGambleAware | Odds Subject To Change