Milkins' 9-7 Welsh Open final win over Shaun Murphy has put him back in the top 16
22:30, 20 Feb 2023
Rob Milkins admits embarrassment and being fined over a drunken night of chaos in Turkey helped turn his life and career around.
The Milkman delivered a second ranking title at the Welsh Open – landing him a huge jackpot of almost £300,000 including the first prize, a series bonus and other spin-offs.
The 9-7 win against former world champion Shaun Murphy put Gloucester's Milkins, 46, back in the top 16 after the best 11 months of his 28 years on tour starting with a first title in Gibraltar.
READ MORE:
Just a year ago Milkins was at rock bottom after going on a birthday bender at the inaugural Turkish Masters in Antalya. That ended with him splitting his chin open when falling down, having altercations with guests, taking a swing at WPBSA chairman Jason Ferguson and having his stomach pumped in hospital.
Milkins, who was at that time devastated by the recent loss of his sister, immediately as a result sought help through former Arsenal defender Tony Adams' mental health charity Sporting Chance.
And Milkins, mindful of kids Charlie, Elisha and Mia as he tackled his issues, insisted: "What happened in Turkey was probably the best thing that has ever happened to me – in a nasty way.
"I am not proud of what I did, but looking back at it, it was the best thing. I went and got counseling straight away, she was brilliant.
"World Snooker Tour sorted it out for me after what I done in Turkey. I had a few issues, I told them about them and I wasn't happy with a few things in life.
"And they got me on the Tony Adams charity, Sporting Chance. I met up with a lady in Gloucester, had six sessions in total and she said if I had more problems to go back.
"But I haven't, I have been okay. There were terrible moments, but they are in the past now and I am looking to the future.
"And after one session I won the Gibraltar Open. I opened up to someone, telling the lady things that nobody else knows, getting everything off my chest. And it was a relief.
"I went to Gibraltar feeling a different person, and since then I have not looked back. It has been a long journey, no question. And after this win I am drained but happy."
Milkins had won less than £1.3million in his first 27 years as a pro – and for a player who in the past has struggled with debt, this windfall has eased a lot of pressure.
He added: "The money means I can pay my house off, and everything else, and live comfortably – and very importantly play without any financial pressure on.
𝗠𝗜𝗟𝗞𝗜𝗡𝗦 𝗜𝗦 𝗧𝗛𝗘 𝗖𝗛𝗔𝗠𝗣𝗜𝗢𝗡 𝗜𝗡 𝗪𝗔𝗟𝗘𝗦! 🥛
Robert Milkins wins the 2023
@BetVictor
Welsh Open, beating Shaun Murphy 9-7 in the final 🏆
His second ranking title - the Milkman also claims the BetVictor Series, taking home £230,000 altogether!
#HomeNations
🏴󠁧󠁢󠁷󠁬󠁳󠁿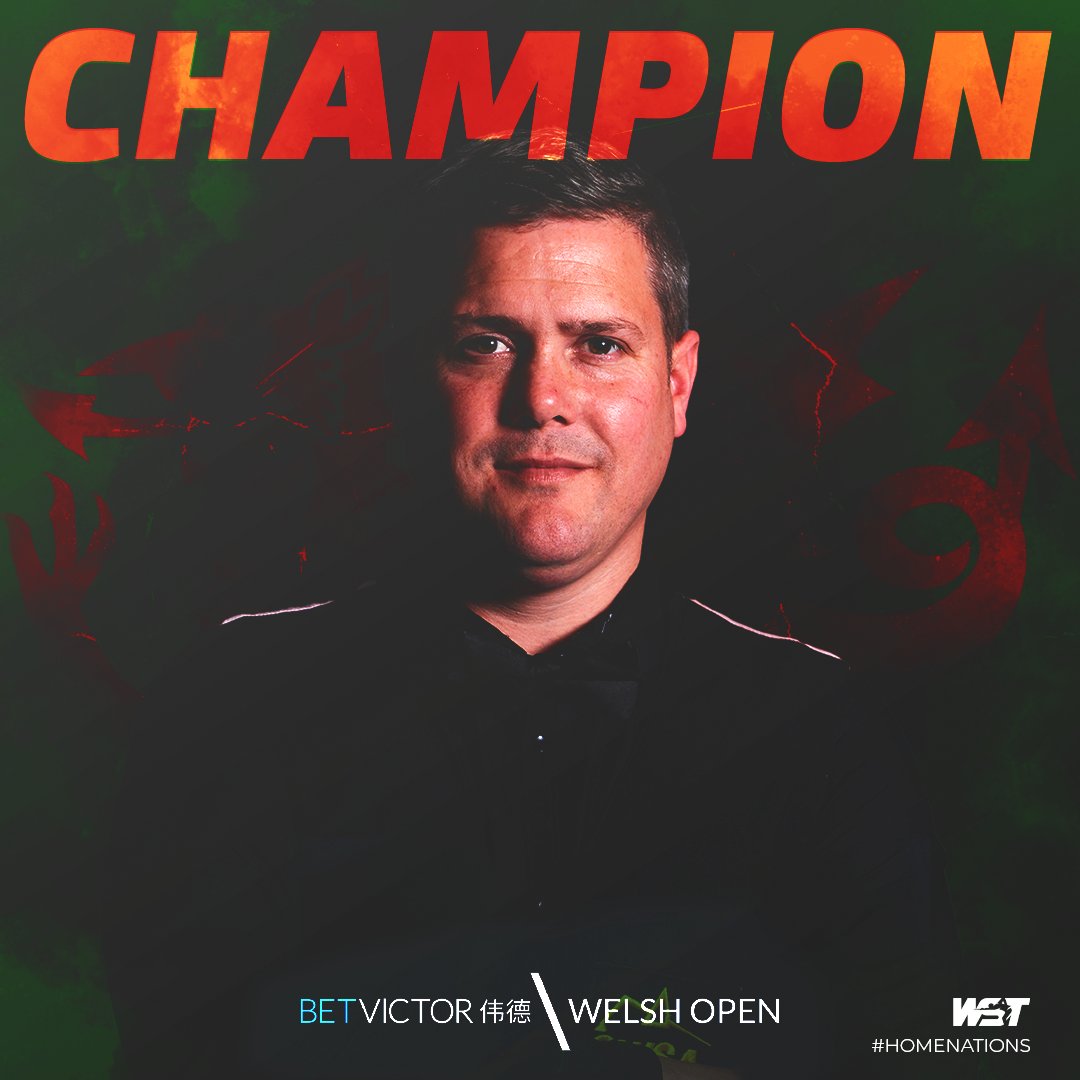 "I can do that at the Players Championship this week for example, the Tour Championship and the new one before the World Championship. There are more opportunities this season.
"It was really difficult all day for the final with that amount of money at stake. I felt I wasn't playing my best all day, and I just hung in there. Luckily Shaun didn't play his best either.
"The pressure was so much, I wasn't looking forward to it the night before. It was the £150,000 bonus that made it worse, people all the time telling me how much it was worth.
"I was really emotional but that was mainly because my kids were out there – I wanted them there and it was nice to have everyone in the arena.
"It was hard to take, earlier in my career, seeing people that maybe didn't have the ability I have winning a lot more than me – but this game is about a lot more than ability.
"Most of it is about your mental state and your head, and how good you are at dealing with setbacks. And I've not been good at that, and my self-belief wasn't great.
"That improved a lot after Gibraltar, though it would have been nice to have won a title before then, my 27th year on tour – perhaps if I had won one 15 years ago it could have been very different."
As well as the biggest title of his life and the cash jackpot, Milkins has a great chance of being seeded for the World Championship at the Crucible.
Also reflecting on the strength of his era, he said: "You have always got a better chance of winning the World Championship if you are a seed, that's for sure – though that is a million miles away yet.
"Everything has fitted into place last week but the worlds is so different over best of 19s and best of 25s.
"At my age, it was a golden generation when I came through, I am about the same age as Ronnie O'Sullivan, Mark Williams and John Higgins.
"When I was young there were so many good players in snooker clubs. I think there were 10 players in my Gloucester club that had made 100s. Now it is maybe not even two in the whole of Gloucestershire.
"The players are not coming through in this country and I feel sorry for the youngsters, they don't have that choice of practice partners."
*18+ | BeGambleAware | Odds Subject To Change