There was also controversy as Sam Craigie beat Ding Junhui
18:55, 28 Nov 2021
Judd Trump may not have been at his brilliant best at the Cazoo UK Championship on Sunday, but he still overcame stiff resistance from Chris Wakelin and some distractions from the crowd to set up a third-round clash with good friend Matt Selt at the York Barbican.
The Juddernaut, bidding to win a second UK title a decade after his first, ran out a 6-3 winner against the world number 62 from Rugby. There were no centuries from the usually free-scoring 32-year-old, and, though Trump like all players is delighted by the return of the crowds, he was faced with a couple of small minuses to go with the huge positives.
Trump, who arrived in York fresh from winning his first title of the season at the Champion of Champions, said: "You do notice a little bit if some of the top names have gone out early in a major tournament, you can't help yourself.
"And that means that when the game goes a bit scrappy like mine did today, you just have to dig in. A lot of things didn't go my way and it isn't often that I am the last to finish out of four tables that started at the same time.
"I had to hang in there a bit against Chris, I chucked a couple of frames away, and there were some distractions out there. It's hard with a few tables and there are people leaving their seats and the arena.
"It is great to have the crowds back, but on one of the frames the table fitters came in on the one next to me at their interval right on my shot. I ended up missing it and losing the frame. There was also some coughing on my shots and that sort of thing.
"It's one of those things that when you're not at full flow it affects you, but when you are it doesn't. If your concentration is off even one per cent, it makes a difference. In the past when a game went like that I gave up a little bit and went too attacking, now I react to what is going on and give it my all and battle even if things aren't going my way. That comes from experience.
Judd Trump is through to the third round of the Cazoo UK Championship after beating Chris Wakelin 6-3.
The Ace in the Pack made four 50+ breaks and comes up against Matthew Selt next.
#CazooUKChampionship
@CazooUK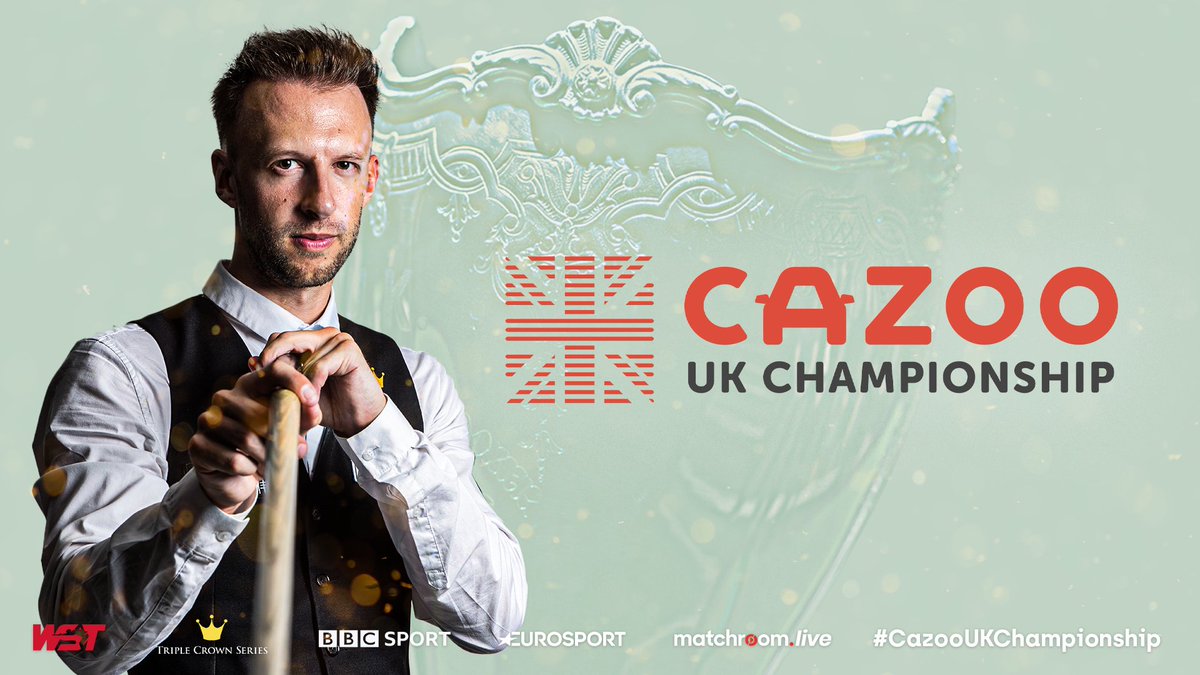 "When I first started winning tournaments I wanted to do it one way and one way only. If it wasn't going well I would rather lose and come back in the next event. But you learn from watching players like Mark Selby, you don't want to be watching from home and you have to scrape through.
"I tune out as much as possible what the pundits are saying – but I did learn from doing a bit of that and the commentating at last year's World Championship. It helped me see it from the other side and having to give your opinion on players and matches. As you grow up and get more confident, you stop worrying about who is in the commentary box as you might have as younger player."
"Next for me it is Matt Selt, he is a good friend and we used to practice together a lot when I was based in Essex. He is a great player and fine safety and tactical player. I will have to play good stuff against him to win."
Meanwhile Sam Craigie was a relieved man after a refereeing error helped him to a controversial shock win over Ding Junhui. The 27-year-old Geordie beat the three-time UK Championship winner 6-3 to reach the third round of the event for the first time.
But the victory that earned Craigie a minimum and welcome payout of £12,000 was clouded by an incident at the end of the eighth frame after Craigie potted the final pink to put him 5-3 up.
Referee Maike Kesseler called the frame over too early before the cue ball came to rest a split-second before Craigie threw his cue on the table hitting the still moving white. Had the call been delayed Craigie would have been called for a foul six points opening the door for Ding to level at 4-4.
CRAIGIE WAS A CONTROVERSIAL 6-3 WINNER OVER DING JUNHUI
Craigie said: "The eighth frame was diabolical, we both should have won it and it ended up deciding the match. My head was gone and fried by the end when I threw my cue on the table, I didn't even fancy the pink and my arm was gone. To pinch it was huge, I just wanted to get out of the building and I went to the toilet to reset.
"This is the first I had heard about the cue hitting the white, I tried to throw it past the white and didn't realise. I just wasn't thinking about it. But that is up to the referee. That would have been brutal to be called back for a foul, I thought the frame was over.
"Overall I was happy with the performance apart from the odd few shots, but nobody is perfect. I played pretty well. Higher players than Ding might have punished me more than him for my mistakes. I did feel Ding was a bit there for the taking, the first half of the match he was all over the place. He missed two or three blacks off the spot.
"Then after the interval he went ton, 90 and you're thinking what's happening here. But I replied straight away with a century. The money is nice, it means a lot to someone in my position, and climbing the rankings is my main goal and the most important thing.
"At these big tournaments the opening rounds are just savage so you are just really happy to get through. Staying on tour has been a worry in most seasons for me, but I am definitely on for this season so that's not a worry. But you want to provide for your family. And now I'm in the last 32 I'll be in the main arena and not the dungeon round the back."
A World Snooker spokesperson said of the incident in frame eight: "The referee has sole discretion for the match."
There were also wins on Sunday afternoon for Stephen Maguire, Zhao Xintong, Xiao Guodong and Ricky Walden.